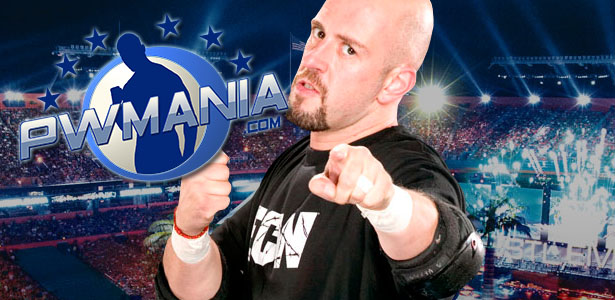 Hello everybody! Welcome back. What was supposed to be the kick-off to an exciting WrestleMania season turned sour. I went into Sunday excited to watch the Royal Rumble PPV. It's one of the WWE's biggest, and most important PPV's of the year. I'm usually apprehensive about spending $60 on any pro wrestling PPV, but you can't miss with the Royal Rumble right? Wrong!!
I can't remember the last time I felt so let down by an event. I figured even if everything else bombs the Rumble match is always good, and we would figure out who was going to challenge for the WWE World title at WrestleMania 30. Well as most of you know it was not the epic event we were all expecting. I have no problem with Batista, but after one appearance on Raw the WWE hot shots him to Main Event Mania?
It obviously left most of the WWE Universe up in arms, and rightfully so. The match up of Randy Orton vs. Batista doesn't entice me even a little bit. Now let's talk about Daniel Bryan. He had a PPV saving performance against an unproven Bray Wyatt. Both men brought it Sunday night, and it was the only thing worth watching at the Rumble. I'm not surprised that Bryan wasn't in the Rumble. I saw no indication that the WWE creative team was positioning him for a WWE title hunt. Well the fans certainly did, and they voiced their opinions. They more than voiced their opinions, they hijacked the PPV.
It's been a long while since the WWE has put on a great PPV. I don't know what's the problem. They are heading into a milestone WrestleMania, and the launch of the WWE Network. I hope that this trend ends soon, but for now I'm not spending another dime on the product.
Now let's talk Monday nights Raw. WWE had no choice, but to acknowledge the Daniel Bryan situation. There has been lots of talk that this was the plan all along. To get fans to rally behind Bryan. If it was they did it at the expense of the WWE Universe pretty much shitting on the rest of the card. HHH and Steph played it perfect as heels, but when he told the fans "too bad" you didn't get what you wanted, that really struck a chord. They opened up with Bryan demanding to be in the Elimination Chamber match. Enter a Shield beat down, then Cena and Sheamus make the save setting up for the Main Event. After a decent effort the babyfaces win and all three move on to the Elimination match.
The one thing I was really happy about was the Jake "Snake" Roberts being inducted into the WWE Hall of Fame. I've known Jake for 20 years. I've seen Jake at his best, and I've seen him at his worst. I couldn't be happier for Jake. It has been a long road in his recovery. He has given his all to overcome his demons, and I know how hard it is. I respect, and admire you Jake. I'm happy that you've finally received the recognition you so rightly deserve.
In closing I don't want to sound all gloom, and doom about the WWE. First and foremost I'm a wrestling fan. I'm speaking as a wrestling fan. The business is struggling, and it seems that everyone follows the WWE's lead. This could be an exciting time for wrestling. It's up to all of us to step up. If you like something support it, and if you don't like something let them know. The business is in need of something. Let's hope that we can find it, and blow it up again.
This week Pro Wrestling 101 is back for Season 3. Don't miss this amazing episode about the lost art of Calling it in the Ring. I even mention a match I had against Steve Austin. youtube.com/polacopeter73
Also go to my pro wrestling t-shirt store for 6 classic Aldo and Justin tees. Even the ECW classic "Got Blood" at prowrestlingtees.com/JustinCredible. Follow me on Twitter @PJPOLACO drop me suggestions for the show. Like us on Facebook at facebook.com/BelieveInJustinCredible exclusive content. I'm available for all bookings. Open for Feb Mar April. Email me polacopeter73@gmail.com. Don't forget my Daily Hardcore Ramblings on my official website thejustincredible.com. Also get Pro Wrestling 101 on podcast at shiningwizards.com. Check out The Zombie Chronicles at scaredstiff.tv.
Not Just the Coolest, Not Just the Best, That's the Justin Credible Report exclusively on PWMania.com!