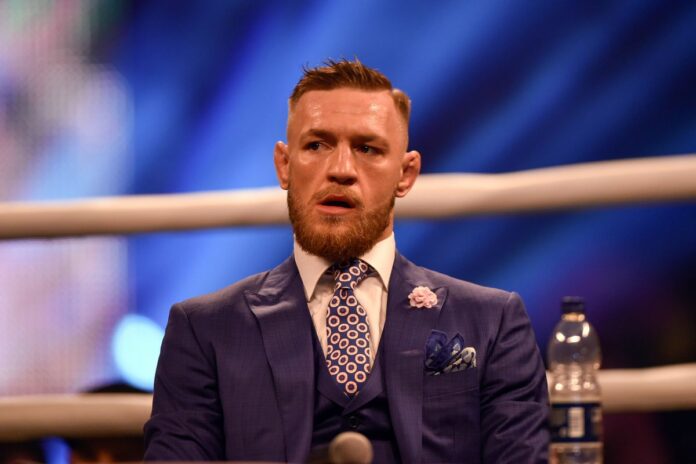 Conor Mcgregor can only be described as a sporting phenomenon. Rising from the obscurity of dingy local boxing clubs in Dublin, Ireland, he has become a global superstar, transcending the world of MMA and emerging as the poster boy for the UFC brand. A two-weight world champion, and undisputed fan favorite, he is also the highest-paid mixed martial artist on the planet, raking in millions of dollars from endorsements, sponsorships and pay per view (PPV) shares. But Mcgregor has his share of demons, and is no stranger to controversy, with several high profile run-ins with law enforcement, beef with other fighters (not to mention their entourages) and disputes with the UFC franchise itself. But while his behavior out of the ring can be divisive, there can be no question that when it comes to bringing new fans to MMA, selling out arenas and providing the drama the sport thrives on, there is no one better. Like many professional fighters, his is a story of determination, persistence, hard work, and a touch of magic. Let's take a look at Conor Mcgregor's career.
Origins
Mcgregor was born in 1988 and raised in the working-class Dublin suburb of Crumlin. At school he was passionate about football, but that changed the day he walked through the doors of Crumlin Boxing Club. Straight away Mcgregor showed a dedication to martial arts. His first trainer, Phil Sutcliffe remembers a young Conor in his early stages:
"He trained very, very hard. He was one of the kids you never had to shout at – he was very focused".
The sweet science of boxing was not enough for him, and as mixed martial arts (MMA) began sweeping the globe, it caught the imagination of a generation of young hopeful fighters. Mcgregor had always been a rough and tumble fighter – there are many tales from the gym about overzealous sparring sessions – but he began to refine his street fighting style, applying boxing techniques and learning to grapple. One thing he never lacked, however, was courage. As Sutcliffe says:
"He was always confident. He was never, never afraid."
Debuting in professional MMA in 2008 – after packing in a job as an apprentice plumber -on the books of London based promotion Cage Warriors, Mcgregor went on a winning streak, catching the attention of UFC boss, Dana White. And after his 2013 debut on a UFC card in Stockholm, winning with a 67 second knockout of Marcus Brimmage, he quickly amassed a loyal fanbase.
Rise to stardom
Under the tutelage of John Kavanagh, Mcgregor honed his skills against the best fighters on the planet, thrilling the Octagon with his trash-talking antics and fan-friendly fighting style. He surged through the featherweight ranks, eventually lifting the belt with a victory over Jose Aldo, unbeaten in a decade, but dispatched by Conor in 16 seconds. Mcgregor became a major drawcard for MMA, boosting the already lucrative franchise, and bringing the sport to millions of new fans. Moving up to welterweight, Mcgregor lost his next fight to Nate Diaz by submission, before gaining revenge with a hard-fought 5 round decision just five months later. After winning the UFC lightweight belt, making him a two-weight world champion against Eddie Alvarez in 2016, he took a hiatus from MMA. In this time, he secured a lucrative, if dubious, match up with undefeated boxing legend Floyd 'Money' Mayweather, losing by TKO after 10 lopsided rounds. For this bout he earned a reported $130 million, and transcended the world of combat sports, becoming a recognizable icon in his own right.
Controversy
Mcgregor, known as Notorious, has lived up to his nickname. In 2017 he invaded the ring after the first round of a fight in the Bellator series, causing havoc, provoking a melee and later slapping an official who tried to curtail his antics. Outside a UFC media event, he threw a metal object at a bus carrying Khabib Nurmagomedov and other fighters, apparently in anger over a confrontation Nurmagomedov had with Artem Lobov, a friend of Mcgregor. Two people were injured by broken glass and Mcgregor was eventually arrested and charged with criminal mischief. In October 2018, at UFC 229 another incident occurred between Nurmagomedov and Mcgregor and their respective entourages after a fight Nurmagomedov won, and led to a large fine and a six-month suspension respectively. Further brushes with the law for alleged robbery, and an assault in a Dublin pub resulted in more legal troubles.
Retirement
Mcgregor announced his retirement from all fighting on 7th June 2020, via Twitter. But as he announced retirement in 2019, only to return to fight Donald Cerrone, the news has been treated with a pinch of salt. Should Mcgregor fight on, fans would love to see him try to gain revenge over bitter rival Nurmagomedov, or a trilogy 'rubber match' against Nate Diaz.
If he has retired from the sport, Conor Mcgregor has certainly given UFC fans their money's worth over the years. And whoever he fights if he should return to the Octagon, you can be assured that the arena will be packed out, and millions more will be tuning in at home.