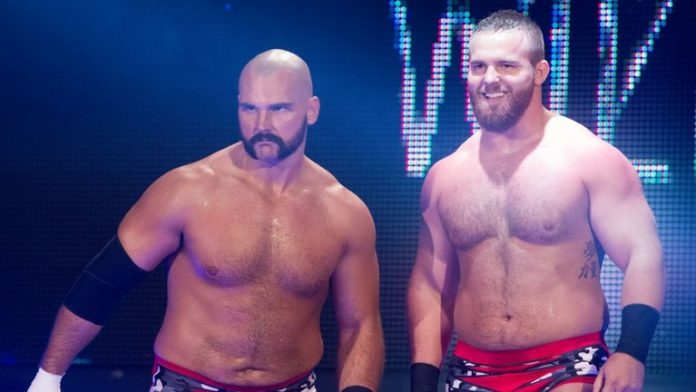 – The Revival returned to WWE NXT for the weekend live events as they worked NXT Tag Team Champions The Undisputed Era and teamed with Kassius Ohno to defeat Wesley Blake, Steve Cutler and Chad Lail on Sunday in Houston. The former NXT Tag Team Champions tweeted the following about the negative feedback from fans:
Guys; I get to live my dream. I travel around the world. I'm able to take care of my family & give them a life I never had. And on top of all that, we got to tear the house down last night! Why would I be upset?!

Relax.

— Scott Dawson (@ScottDawsonWWE) May 18, 2018
Honestly, you're a moron. Why wouldn't we be happy? We're wrestling. In front of amazing crowds. Go be "smart" somewhere else. https://t.co/anHSFbnDow

— Dash (@DashWilderWWE) May 18, 2018
We do believe in ourselves. That's why we don't run away just because things don't always and immediately go our way. It's called hard work. Try it some time. https://t.co/HLd1dFMr22

— Dash (@DashWilderWWE) May 18, 2018
– Former WWE Champion Jinder Mahal tweeted out the following on being featured on the cover of Darpan expire.