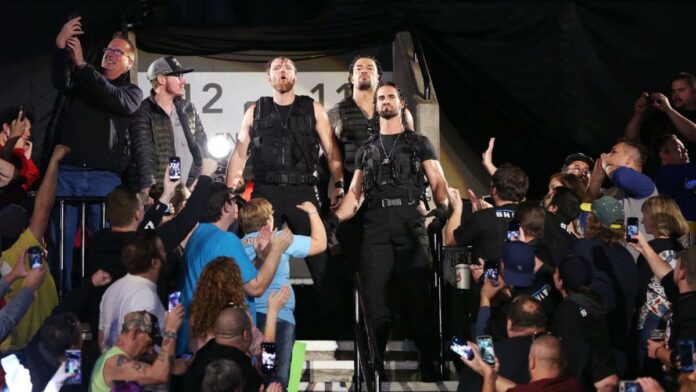 – Extra TV posted this video of Nikki Bella performing a few wrestling moves on correspondent Mark Wright at Monday's Dancing With The Stars taping. Mark noted that he was a big WWE fan as a kid.
– A new "Table For 3" will air on the WWE Network after Monday's RAW goes off the air, featuring The Shield's Roman Reigns and RAW Tag Team Champions Seth Rollins & Dean Ambrose. Below is the synopsis:
"Roman Reigns, Seth Rollins, and Dean Ambrose reunite for a dinner that would inspire the return of The Hounds of Justice, The Shield!"
– Former WCW announcer Tony Schiavone has brought back the old Control Center segment to promote WWE's upcoming Starrcade live event in Greensboro, North Carolina. As seen below, the Facebook page for Schiavone's "What Happened When" podcast released the video that plugs the card. This is not an official WWE video.