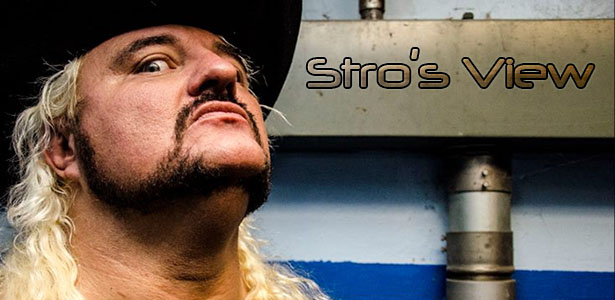 Hello everyone and #TeamStro worldwide! Hope you all are doing good! Excited about Wrestlemania this coming weekend! So let's get started talking about the WWE Hall of Fame and predictions for Wrestlemania!
2015 WWE Hall of Fame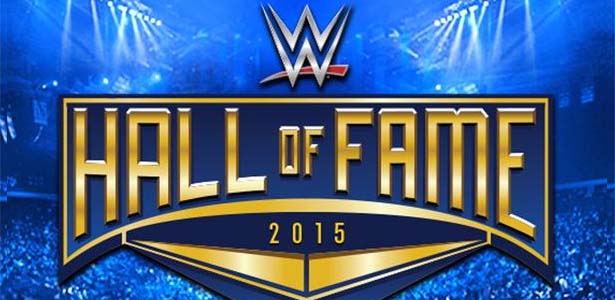 "Macho Man" Randy Savage
The "Macho Man", Hulk Hogan, and Jerry Jarrett were very instrumental in getting me into WCW. Had much respect for him and the Poffo family watching him and Lanny in Memphis, ICW, and the WWE. So to work with him in the same company with WCW was a huge honor! One of the most colorful , charismatic, and athletic Professional Wrestling legends of all time! Just wish the late Elizabeth and the Poffo family were all being inducted with Randy. Big thank you to Randy Savage and the Poffo family not only for what they have done to help me, but for all of their accomplishments and contributions to the Professional Wrestling world! Miss you "Macho Man"! Ooooh Yeeeahhh!!
"The Living Legend" Larry Zybysko
Was a big fan of my buddy "The Living Legend" even before working with him in WCW. From his classic feud with mentor Bruno Sammartino ,his run in the AWA, and his teaming with Arn Anderson in Paul E. Dangerously's (Heyman) Dangerous Alliance which had another inductee this year Madusa (Alundra Blayze). Former AWA World heavyweight champion. Whether it was in the ring or on commentary, Larry provided volumes to any company he was in. Was a pleasure to have him do commentary for my matches in WCW! More than well deserved! Congratulations Mr. Zybysko! *Does the Zybysko salute*
Rikishi
From being a part of the awesome team with Samu called The Samoan Swat Team in WCW , to becoming The HeadShrinkers in the WWE, then "stink facing" and "dancing" as Rikishi, Rikisi always made an impact wherever he went! One time Intercontinental champion, two time World Tag Team champion, and one time WWE Tag team champion. Congratulations to the legendary Rikishi and the Anoa'i family!
Alundra Blayze
Was an honor to be involved in matches with Alundra Blayze (Madusa) and work with her in WCW. Former AWA World Women's champion, former IWA women's champion, former WWE Women's champion, and first female to even become WCW Cruiserweight champion. Trained by Eddie Sharkey. Learn the Japanese Wrestling style, Muay Tai, Kickboxing, and Boxing. Was a part of "Team Madness" with another inductee this year "Macho Man" Randy Savage in WCW. Had epic matchs with Japanese Wrestling legend Bull Nakano. Revolutionized and change the game in Women's wrestling. Currently a Monster Truck sensation. Congratulations Alundra!
The Bushwackers
Was a fan of theirs back when they were known as the Sheepherders way before they went to the WWE as The Bushwackers.This legendary tag team went 36 years as a tag team. Was first known as The Kiwis. Have faced some of the greatest tag teams from all over the world. Congratulations to the Bushwackers!
Tatsumi Fujinami
This Japanese great was trained by the legendary Antonio Inoki. So many wrestlers, including myself, want to be like and perfect the Professional Wrestling craft the way Mr. Fujinami did. The "Dragon Sleeper" master is a former WWWF Junior Heavyweight champion, IWGP Heavyweight champion, and NWA World Heavyweight champion. Congratulations to the legendary Tatsumi Fujinami!
Kevin Nash
"Big Sexy" has made it to the Hall! Dominated the WWE title picture when he was known as "Deisel". With Scott Hall as the Outsiders changed Professional Wrestling history teaming up with "Hollywood" Hulk Hogan as the New World Order. Was the one to end the streak of Bill Goldberg in WCW becoming WCW World Heavyweight champion. Being in the same company with him and watching him change the game was history. Congratulations Big Kev!
Arnold Schwarzenegger
Cmon, who hasn't been inspired over the years by this great icon! From Bodybuilding, Film, Entertainment, Politics, and back to Film, Mr, Schwartzenegger is a true legend in many levels. His induction to the celebrity wing of the Hall is more than deserved! Congratulations to "The Terminator" !
Connor Michalek
How can this not touch your heart! The late Connor was a huge WWE fan and touch the heart of everyone he met! He was a true inspiration! My heartfelt thoughts and prayers go out to the Michalek family. Thank you again WWE! True class!
Wrestlemania 31 Predictions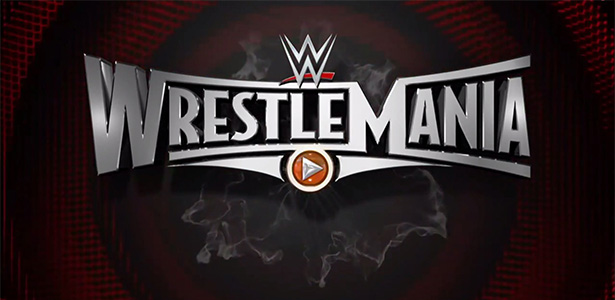 Fatal 4-Way for the WWE Tag Team Championship
Tyson Kidd and Cesaro vs. The Usos vs. Los Matadores vs. The New Day
Tyson Kidd and Cesaro have been solid champions . Former champions the Usos have been relentless in trying to regain the gold. Los Matadores has improved greatly since their return . The New Day has show they are a formidable unit since debuting. But I have to go with the champs in this one.
Stro's pick: Kidd and Cesaro
Randy Orton vs. Seth Rollins
What an intense feud it has been between "The Viper" and "Mr. Money in The Bank" this year! Since Rollins took Orton out earlier this year, Orton has come back with a vengeance! This one I predict will be one of the show stealers folks!
Stro's Pick: Randy Orton
AJ Lee and Paige vs. The Bella Twins
Sisters vs. "Frenemies" . Nikki Bella has proven to be a fighting champion fending off the former champions AJ and Paige. The Bellas are a solid sister team. But the question is can AJ and Paige get along enough to defeat them? I think they will find a way.
Stro's pick: AJ and Paige
U.S. Title
Rusev vs. John Cena
Rusev has been so dominant this year being U.S. champion. Seems to be a rift now however between him and Lana over her giving in to Cena's demands and giving him a title match against Rusev. Will Rusev continue his reign or will Cena be the one to end Rusevs streak?
Stro's pick: John Cena
Undertaker vs. Bray Wyatt
Bray Wyatt has had a solid year! For weeks, Wyatt has called out the Undertaker. Then the power of the Undertaker is emerged when Wyatt opens the urn. Wyatt claims to now be the new "Face of Fear". Can Undertaker come back to reclaim Wrestlemania victory from his loss last year? Or will Wyatt finally put the nail in his coffin?
Stro's pick: Undertaker
Intercontinental Title
Multi-Superstar Ladder Match
Bad News Barrett will have his hands full defending his title in this one! Daniel Bryan is out to reclaim last year's Wrestlemania glory. Dolph Ziggler wants his Wrestlemania moment and reclaim his championship. Star Dust wants his moment, but don't call him "Cody". Dean Ambrose wants to win it so his portrait can be put up in the Intercontinental Championship wall in WWE Headcorp. R-Truth is ready to win it "by any means necessary". Who knows what Luke Harper has in mind to win it!
Stro's Pick: Danial Bryan
Andre the Giant Memorial Battle Royal
This is kind of a toughy for me. Ryback was my favorite to win it. But I have a feeling we may see a Sheamus return!
Stro's Pick: Sheamus
Sting vs. Triple H
This match is one I think will surprise some. Very familiar with both during my time with WCW. One of my first matches in WCW was against Sting . Lots of history boiling to a head in this one! Triple H always rises to the occasion at Wrestlemania. Great psychology and timing in the ring. Sting looks to be in great shape and his charisma is off the charts! Looking for this to be a classic!
Stro's pick: Sting
WWE World Heavyweight Championship
Brock Lesnar vs. Roman Reigns
This one will be a solid contest! Lesnar dropped a bombshell recently retiring from the MMA world to resigning with the WWE. Not many have the credentials that Lesnar has. For Roman to win this thing, he has to endure what Brock dishes out on him and have the resiliency to endure and come back. Endurance will play a big factor I feel in this one. Who will survive? Logic goes with Brock. Heart goes with Reigns
Stro's pick: Toss up
Upcoming events:
Every Tuesday 9pm est. In The Room show on VOCNation.com
April 2nd 10pm est. WCW Retro on VOCNation.com
April 11th UPWA Pro Wrestling at the National Guard Armory in Wilmington, NC
April 12-15th Cauliflower Alley Club reunion in Las Vegas, NV
May 23rd Masters of Ring Entertainment Women's Wrestling expo in Wilmington, NC
Thank you all for taking the time to read my column! "Papa" Stro says have a great one and God bless!
Happy Easter!
Stro "Papa"
http://www.thestro.com
Stro on Facebook
Stro on Twitter
What do you think? Comment below with your thoughts, opinions, feedback and anything else that was raised.
About The Stro: The Stro is best known for his appearances with World Championship Wrestling under the ring name The Maestro. Stro has also wrestled for independent promotions such as the United States Wrestling Association, Smokey Mountain Wrestling and the World Wrestling Council.