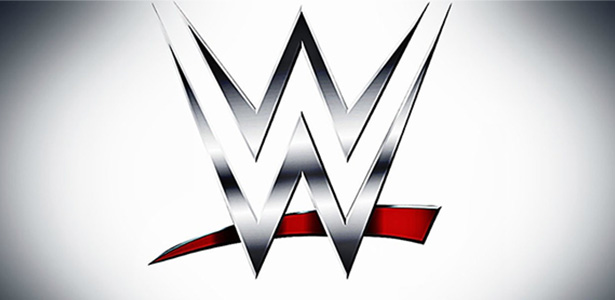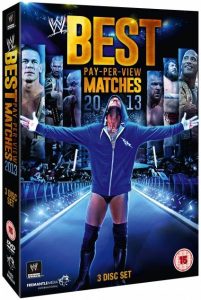 So what was WWE's year like back in 2013? Can't remember? Then maybe this will help as we take a look at the DVD release of WWE's Best Pay Per View Matches 2013.
And as is the custom with these multi-disc reviews, let's start right at the beginning with…..
Disc One
January 27th
We begin with the return of the Great One as the Rock challenges C.M. Punk for the WWE title at the Royal Rumble.
This one had big match atmosphere all over it. In one corner you had the longest-reigning champion in years, and in the other the prodigal son returning to claim the belt that once was his.
Despite the doubts I had at the time these two matched up extremely well, and even though he hadn't put in much ring time Rock was more than able to keep up with Punk as these two put on a great back and forth encounter.
The match also had it's fair share of controversy as well. Just as the Rock was about to deliver the people's elbow to Punk the lights in the arena went out. All you could hear was a scuffle as the Shield appeared out of nowhere and took out the Rock, so when the lights came back on the first thing we saw was the challenger lying in the ruins of what was the announcer's table. Punk, who had recovered by this time, claimed ignorance as his defence as he dragged Rock into the ring and pinned him for the title-retaining win.
Or so we thought. As Punk celebrated his win Vince McMahon appeared on the scene and reminded him of the rule that if the Shield interfered in this match then he'd be stripped of the title. But just as he was about to do that the Rock stopped him, saying that he was going to be the one to take the title off him. McMahon then granted Rock's request that the match be restarted.
So the match restarted, and after a top rope elbow failed to put Rock away Punk lifted his man onto his shoulders in preparation for the GTS. Rock countered with a spinebuster before finally delivering the people's elbow for the title-winning pin.
February 17th
The road to Wrestlemania continued at Elimination Chamber as John Cena, Sheamus and Ryback take on the might of the Shield's Seth Rollins, Roman Reigns and Dean Ambrose.
This is a nice little reminder of just how good the Shield was as a unit. It was only their second proper match in WWE, but the way they were portrayed and went about their business was just perfect.
First we had the mini-brawl which saw our beloved heroes taking control early on until Sheamus and then Cena adopted the punching bag role. The Shield boys put on a great display as they took the franchise player down time and time again, but when he back body dropped Ambrose over the top rope it gave him the chance to get back to his corner.
Cue the start of the all hell breaking loose segment, with bodies flying everywhere, Reigns spearing Sheamus through a barricade, and the combination of two future champions taking the big guy down when Reigns speared Ryback just as he was about to put Rollins away with the shellshock, with Rollins taking the pin for his team.
April 7th
It's on to the biggest stage of them all as C.M. Punk tries to end the Undertaker's streak at Wrestlemania.
This had classic written all over it when this match was first announced, and it became a classic as soon as the final bell sounded. It had everything a wrestling fan could wish for, drama, tension, incredible storytelling, and tremendous performances from two masters of their art.
It began with a good old fashioned slap as Punk showed his intentions in the most dramatic of ways, and from there it developed into an intriguing back and forth encounter. Punk put on one of the performances of his career, playing the cocky heel to perfection as he looked to end the legendary streak, mocking the dead man by taking him down with some of his own trademark moves.
The Undertaker looked in top form throughout, showing a vulnerable side as he became more and more frustrated the way his opponent was controlling the action, and his frustration grew when Punk even kicked out after taking a tombstone.
But despite throwing everything except the kitchen sink at the Dead Man Punk couldn't get the job done. Not even clobbering him with the Undertaker's urn got the job done, and eventually the legend made his way back into the match, dispatching his nemesis with a second tombstone to take the winning pin.
Later in the evening it was on to the once in a lifetime match second time around as John Cena challenged the Rock for the WWE title.
When these two faced each other the year before it didn't exactly set the world alight. It was one of those matches that promised much but in the end it just didn't have that indefinable thing, that "it" factor that made it special.
The re-match one year on was better, but looking back it certainly wasn't up to the standard that Punk and the Undertaker had set earlier in the evening. The crowd were kind of dead as they went through their opening exchanges, and they didn't really come to life until much later in the match, but by then it got to the point where they were kicking out of pins after trademark moves that repeated time and time again, and to be honest with you after a while it got to be a little boring.
Thankfully the end came when Cena countered Rocky's umpteenth rock bottom attempt with his umpteenth attitude adjuster attempt for the title-winning pin.
Disc Two
May 19th
The action at Extreme Rules saw Randy Orton taking on the Big Show.
Our delightful host Renee Young described this as a brutal encounter. Well, I suppose you could say it was in a PG-sort of way, but overall it was okay. The slow methodical approach was the order of the day here as they hit each other with anything they could get their hands on, which was basically kendo sticks, ladders and chairs. Mmmm….have I just come up with a new match concept?
The holy you know what moment came when Show put his man on a makeshift ladder/chair perch and climbed onto the second rope, only for the big guy to crash and burn when Orton rolled out of the way. Orton then connected with a few chair shots, and although Show made a brief comeback it was Orton who had the last laugh, taking the big guy down with an RKO onto a chair before finishing the job with a good old fashioned kick to the skull.
Later that night Paul Heyman's client Brock Lesnar took on Triple H in a steel cage match.
These days we think of Lesnar as the mayor of Suplex City, the unstoppable force who simply throws his opponents around the ring, but just three short years ago Lesnar was an altogether different kind of wrestler. Sure, he was still an unstoppable beast, well, sort of, but Suplex City wasn't even a village back then.
This is basically one big fight, with neither man getting any sort of sustained advantage until Lesnar rammed his knee into the fence when Trips dodged out of the way. The Beast cried out in pain as the Game targeted his injured wheel time and time again, making Lesnar look almost human.
Lesnar had his moments, but he was clearly hampered by his injury, and not even a steel chair and the occasional bit of help from Heyman could stop Trips, who caused even more damage to the bad knee with a figure four and a sharp shooter.
Heyman even got into the cage at one point, and even though he took a pedigree for the cause it was his interference that led to Triple H's downfall. A low blow from the advocate, just as the Game was about to use his trusty old sledgehammer, gave Lesnar the chance to use the sledgehammer himself before he sealed the deal after an F5.
June 16th
The new show on the schedule, Payback, began with the Miz and new Paul Heyman guy Curtis Axel challenging Wade Barrett for the Intercontinental title.
Those of you with short memories may be surprised to see just how big a deal Curtis Axel was back in 2013. He'd had some wins over some pretty big names in the lead-up to this match, and when Fandango pulled out because of injury he was thrown into the mix.
The match itself was a great show opener. All three men put in great performances, and the fans lapped up everything they did. The one-on-ones gave us some decent exchanges, and things got even better when all three men were involved in the action.
The way the match ended was, for want of a better term, perfect. While Miz had Barrett locked in a figure four Axel came back into the ring and covered the champion and stopped him from tapping out. The referee made the count, and Axel won the title, much to the annoyance of Axel, and much to the delight of the crowd.
The championship action continued with A.J. Lee, accompanied by Big E. Langston, challenging Kaitlyn for the Divas title.
Long before the Divas Revolution was even thought of these two were engaged in a storyline that featured mind games and secret admirers that culminated in this encounter. And you know what? It wasn't that bad.
Kaitlyn began her defence like the proverbial house afire, attacking Lee as soon as the bell sounded and throwing her over the Spanish guy's tables. Needless to say that Lee made her comeback, and as the match went on it became more and more interesting.
The champion had one great chance to retain her title late on, but it was a chance she threw away. Having powered out of Lee's black widow submission hold Kaitlyn took her challenger down with powerful spear. But instead of going for the immediate pin she pulled Lee up and held her in her arms, mocking her by blowing her a kiss. She then slammed the back of her head on the mat, and when she went for the pin Lee kicked out on two.
Moments later Lee dodged a bullet when moved out of the way of Kaitlyn's corner attack, with Kaitlyn's head smashing into the middle turnbuckle. Lee then applied the black widow for a second time, and even though Kaitlyn tried to power out of the move again it wasn't long before the inevitable happened as she tapped out to give Lee the title-winning submission.
The last of the Payback matches saw Ricardo Rodriguez guy Alberto Del Rio challenging Dolph Ziggler, with A.J. Lee and Big E. Langston in his corner, for the World title.
If you want to see a match with great psychology, a well-played out storyline, and probably the best double turn since Stone Cold and the Hitman then this is the match for you.
Ziggler was competing in his first match for five weeks following a concussion, and as soon as the match started Del Rio targeted his head with blow after blow after blow, and it quickly became apparent that the champion was still suffering and in no fit state to compete.
Despite all of those blows Ziggler kept coming back for more, but as the match went on ADR became more and more aggressive, going as far as kicking Ziggler in the head while he was being checked over by the doctor at ringside.
It got to the point where the crowd were getting behind Ziggler and turning against Del Rio, and eventually it was one kick too many as Del Rio took the title-winning pin.
July 14th
Money in the Bank had the all-heel ladder match for the World title shot, with Fandango, Dean Ambrose, Jack Swagger, Antonio Cesaro, Cody Rhodes, Damian Sandow and Wade Barrett.
So what more can I say about this match, considering I've already reviewed this twice before? Well, it's still a quality encounter with everyone involved putting in great performances, and the crowd didn't care that this was filled with guys they weren't meant to cheer for, especially when Cody Rhodes and his moustache were cleaning house.
In fact they were going wild when he pushed the ladder and sent Ambrose crashing down onto the brawling combatants at ringside. But just when it looked as if he was about to grab the briefcase none other than Damian Sandow, his own Rhodes Scholars partner, suddenly appeared and pushed him off the ladder before claiming the case as his own.
August 18th
The following month at Summerslam Paul Heyman unleashed Brock Lesnar on his former protégé C.M. Punk in a no disqualification match.
Now this brought back some memories. If you ever wondered what the definition of the world slobber-knocker was then watch this match. I remember when this match was announced I thought it would be a completely one-sided affair. I couldn't have been more wrong.
These two spent nearly thirty minutes beating the proverbial out of each other, and although Lesnar had the clear power advantage Punk gave as good as he got more often than not, and it was this tremendous back and forth action that made this match so memorable.
Punk's never say die attitude is what really made this match. No matter what Lesnar threw at him Punk just wouldn't stay down, and as the match went on it became more than obvious that in many ways Punk was on an evil keel with the former MMA star, so much so that he came close to getting the win on so many occasions.
But in the end it was Lesnar's advocate that saved his bacon. Punk finally grew tired of Heyman's interference and put him down with a right hand before locking him in the anaconda vice. The only problem was that this left him open, and when Lesnar clobbered him with a chair it was all over bar the shouting. A few moments later Lesnar took him down with an F5 onto the aforementioned chair to take the winning pin.
Afterwards, after Lesnar left the arena and Punk struggled back to his feet those in the arena rose as one to give Punk a standing ovation.
Later than night, with Triple H as the special referee, John Cena defended the WWE title against his hand-picked challenger, Daniel Bryan.
More great memories with this one. Although the rivalry between these two wasn't as heated as the one between Punk and Lesnar this match was just as intense. It was definitely the second slobber-knocker of this particular night.
Everything about this match was just so good, from the storytelling to the pacing to….well, everything. Despite being hampered by an injured left elbow Cena put in one of the best performances of his career, while Bryan, with everyone in the arena behind him, showed that he belonged in the main event picture.
Both guys came close to getting that oh so elusive win on countless occasions as they came out with the big guns, but as they kicked out of the pins and submission attempts the tension levels just grew and grew, and it got to the point where they kept slapping the taste out of each other's mouth just so they could fire each other up.
Eventually someone had to come out on top, and that someone was the guy with the big beard. After what seemed like an eternity of great action, and with both men throwing everything except the kitchen sink at each other, Bryan finally got the better of Cena when he took him down with his running knee for the title-winning three count.
But as we all know, this story didn't have a happy ending. After Cena congratulated Bryan and the new champion celebrated as the ticker tape came down from the rafters Randy Orton's music hit. The holder of the Money in the Bank contract stared at Bryan from ringside, but just when it looked as if he was about to cash in his title shot he turned away and walked back down the aisle.
Then it happened. When Bryan continued with his celebrations Triple H attacked him and took him down with the pedigree. Orton then got into the ring, and after handing the Game his briefcase he covered Bryan for the title-winning pin, much to the annoyance of everyone in attendance.
September 15th
As summer moved towards autumn Night of Champions saw the recently returned Rob Van Dam, who by this time had Ricardo Rodriguez in his corner, challenge Alberto Del Rio for the World title.
The WWE version of Rob Van Dam was quite frankly a whole lot better than the TNA version. There were times in TNA where his matches lacked psychology and direction, and this encounter is the polar opposite.
Apart from one moment early on when Del Rio was slightly out of position this was a quality match throughout. These two were well suited to each other and matched up well in almost every department.
RVD looked in top form throughout, especially early on when he turned back the clock and brought out his trademark moves. Del Rio looked far more comfortable here as the ever-aggressive heel. He was okay as a babyface, but he's a hell of a lot better as a villain.
Van Dam came close to getting the win quite a few times, but when he went up to for the patented frog splash ADR brought his legs up. A winded RVD then quickly found himself in Del Rio's cross armbreaker, and although it looked as if he could tap at any moment he managed to make it to the ropes. Del Rio refused to break the hold though, and when the referee reached his five count he had no choice but to disqualify the champion, giving Van Dam the disqualification win, but not the title.
Del Rio decided to put in a little overtime after the announcements were made, but his attempt to attack RVD with a chair were foiled by Rodriguez. A DDT by Van Dam set him up for a move we hadn't seen in a while, and with Rodriguez playing the Bill Alfonso role RVD went from corner to corner as he dropkicked a chair into Del Rio's kisser.
Then it was the turn of the Divas as A.J. Lee defended her title against Natalya, Naomi and Brie Bella in a fatal four way match.
The future Mrs. Brooks found herself in quite a bit of trouble early on in this one when all three of her opponents ganged up on her, but once they took her out of commission they quickly turned on each other as they put together some nice sequences.
The champ eventually made her way back into the match, and after Naomi impressed with some nice moves and Nattie tried to kill two birds with one stone by putting Naomi and Bella in a sharpshooter at the same time Lee came back and broke up the hold before putting Nattie in the black widow for the submission win.
October 6th
The only match from Battleground saw Dusty Rhodes' boys Goldust and Cody Rhodes fighting for their very future against Tag Team Champions Roman Reigns and Seth Rollins, with their buddy Dean Ambrose in their corner.
This highly-charged affair had a hell of a lot riding on it. The Rhodes boys were fighting not only for their WWE careers but for Dusty's job as NXT's trainer against the Authority's hired guns, and considering what's happened in recent times you kind of forget that back then Ambrose and Reigns were more than happy to do Triple H's bidding.
The match itself was great. Both teams looked in top notch form throughout, and the Shield boys did a great job when they used both of Dusty's boys for target practice before they moved on to the all hell breaking loose segment. This gave us the somewhat memorable sight of the Dream taking the lunatic fringe down with a good old fashioned bionic elbow, while back in the ring Cody took Rollins down with the cross-Rhodes for the job-saving pin.
October 27th
Because, for the purposes of these compilations, WWE's pay-per-view year ends in October, it's on to the final two matches at Hell in a Cell, beginning with the returning John Cena challenging Alberto Del Rio for the World title.
This was Cena's first match back after the aforementioned elbow injury, so it came as no real surprise that the champion's game plan was to target the weak limb in preparation for his submission hold of choice.
Cena looked in good condition, but ADR always looked one step ahead of him for the majority of the match as he went for the bad arm time and time again. Del Rio eventually locked in the cross armbreaker, which Cena escaped from by simply slamming his way out.
It wasn't long before the inevitable happened though. Having survived the STF Del Rio soon fell to the attitude adjuster, giving Cena the big title win.
The main event of the show, and the final match of this collection, saw Randy Orton face Daniel Bryan for the vacant WWE title, with Shawn Michaels overseeing the proceedings in a Hell in a Cell match.
While this certainly wasn't the best Cell match in history it was quite a dramatic one, what with the whole Bryan vs. the Authority angle rolling along as Triple H tried to stack the deck in Orton's favour.
These two put together some nice exchanges throughout, with the cage and the ring steps used to good effect as well. The most brutal part though was when Bryan turned things up a notch and brought a few chairs into the equation. Both men delighted when they clobbered the other before Orton took it even further when he superplexed Bryan onto a stack of chairs in the middle of the ring.
But when that didn't get the job done Triple H came out and demanded to know what special referee Michaels was doing. The ensuing argument between HBK and his best buddy ended up costing Orton the chance to get the pin, and a few seconds later all hell broke loose when Bryan shoved Orton into Michaels.
The injury to Michaels went on to cost Bryan a pin attempt as well, and when he went to check on his former mentor Trips entered the cage and threw him to one side so he could see how he was for himself. This didn't sit too well with Bryan, who proceeded to take his boss down with a running knee.
It was then that Michaels got to his feet and took Bryan down with sweet chin music, but when Orton went for the cover Michaels seems a little reluctant to make the count, but make the count he did as Orton took the vacant title.
In conclusion – I have to admit that when I first picked this collection up to review my memories of 2013's pay-per-view were a little foggy, but once I started these matches brought back some more than welcome memories.
There's some pretty good stuff on here. The performances of the likes of Daniel Bryan, A.J. Lee and C.M. Punk are a timely reminder of how good these now-retired stars were.
It's also a reminder of just how much things have changed since then, with the likes of Curtis Axel and Damian Sandow being touted for big things, and how part-timers now seem to be an integral part of the company, with guys like Rob Van Dam, the Rock and Brock Lesnar coming and going as they please. But then again, perhaps if others superstars went down this route then it would help WWE's current injury problems. However, that's a debate for another day.
So with all of that being said there's just one more thing to do with this review, and that's to give it the thumbs up.
With thanks to Fremantle Media and Fetch Publicity for supplying a copy of this release. WWE Best Pay-Per-View Matches of 2013 is available to buy online at www.wwedvd.co.uk.
You can read Britain's longest running professional wrestling & mixed martial arts blog at twoshedsreview.blogspot.co.uk, follow me on Twitter @JulianRadbourne, or join my Facebook group at facebook.com/twoshedsreview.