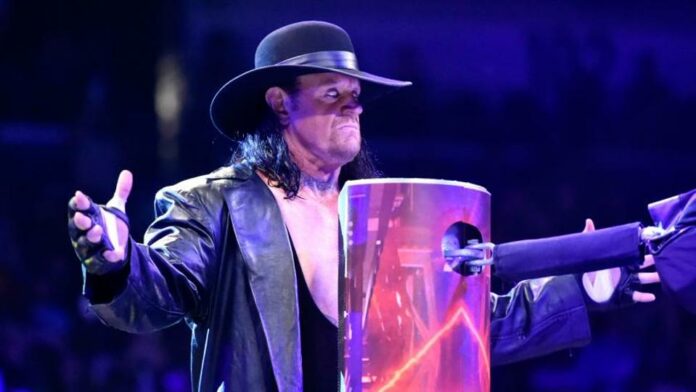 – The Undertaker generated headlines earlier this week as it was announced on Monday that he will appear at the Raw 25th Anniversary special in January. That's not all as "The Deadman" is drawing headlines for being photographed out in public this week.
On Thursday, The Undertaker was spotted shopping around in Texas. Here he is photographed leaving Subway.
Imagine working at a Subway and THE UNDERTAKER walks in. pic.twitter.com/arqN5LLe3E

— Erik (@MachineGunErik) November 4, 2017
@WWEMarkWCalaway Spotted coming out of @SUBWAY. #WWE #Undertaker pic.twitter.com/xV11zRcgF8

— zack (@zackwbonifer) November 4, 2017
According to The Sun, he then purchased DVDs and an iPhone charger at Best Buy.
– WWE's latest "Top 10" video counts down 10 moments of Kurt Angle annihilating other Superstars who underestimated his aggressive side. This includes Shane McMahon, Bubba Ray Dudley, Rob Van Dam, Randy Orton, Edge, Kane and Vince McMahon.
– In this video for Xavier Woods' UpUpDownDown channel, Cesaro plays a round of Clash Royale against fans who are in his own clan.