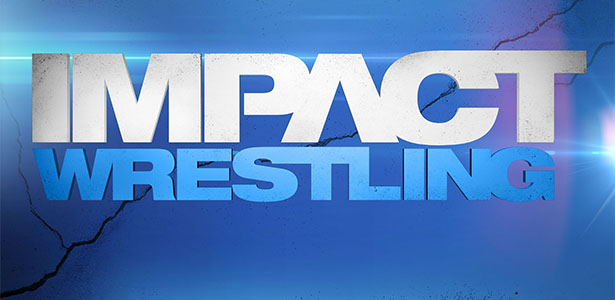 TNA Impact Wrestling – April 17, 2014
Impact opens with the entrance of the new TNA World Heavyweight Champion, Eric Young. EY grabs a mic and says that the belt represents a lifetime of hard work. The crowd breaks into a "You deserve it," chant. Young says that everything he's done in his life has led him to this point. He says that he's going to be a champion for the fans. Young says that being champion is his way of paying back the fans who supported him for so long. Dixie Carter's music hits and she heads to the ring. Dixie congratulates Young and says that there's only one person responsible for his title win. She says that it's her. She says that she's always seen his potential. Dixie says that she invented the beard. Young says that MVP is in charge and that they don't need Dixie. She says he represents her since he is champion. Dixie says Young will go wherever she takes TNA. Young says that being around her all the time will make him sick. Dixie says that Young is distracting her belt and her company when speaking about her like that. Dixie says that she's being professional, while Young is acting as a jester. Young says that he honors and obeys nobody. He says he's his own man. Young tells her that she's going to stop making fun of him and the fans. Dixie says that she's going to give Young a makeover to make him more fit to be her champion. Young says that he's going to give her one warning. Bully Ray's music hits and he heads to the ring. Bully Ray tells Dixie to shut her mouth. Ray tells Young that he's a role model for every wrestler that's ever been held down by a boss like Dixie. Ray puts over Young's hard work to get to the top of TNA. Dixie brings up that fact the Ray double crossed her. Ray says that he did take her money for the double cross and spent it in a strip club. Ray reminds Dixie about last week when they were in the ring with a table. Ray says that according to wrestling history, everyone knows what happens to people like Dixie when Ray and a table are present. Ray starts a "na na na" chant and the crowd joins in as Dixie exits the ring. Ray says that Young is a guy you can be proud of. Ray says that he doesn't endorse many people in the business, but that he respects Eric Young. Ray starts an "EY" chant. We head to commercial break.
Back from break, where the Beautiful People make their entrance for the Knockout's Street Fight. Velvet Sky will be in the match. The Beautiful People wait for Rayne at the bottom of the ramp. Rayne's music hits.
Velvet Sky vs. Madison Rayne (Knockout's Street Fight)
Rayne comes out of nowhere from behind and attacks the Beautiful People. She throws Sky in the ring. Sky attacks back and slams Rayne's head into the mat. Sky beats down Rayne in the corner. Rayne counters with a clothesline. She runs Sky's head into a pair of turnbuckles. Sky rolls out of the ring. Rayne grabs Love and Sky by the hair, but the two counter from the apron. Sky hits Rayne with a road sign multiple times and gets a two-count. Rayne is thrown out of the ring. Love kicks her on the ground. Sky tosses Rayne into the ring steps. Rayne is thrown into the ring. Love throws a trash can to Sky, but Rayne counters with a kick. Rayne crawls over and grabs the trash can. She hits Sky over the back with it multiple times. Love hits Rayne with a kendo stick. Rayne ducks Sky's swing with the kendo stick and hits a spear for the the three-count.
Winner: Madison Rayne
Backstage, Eric Young thanks Bully Ray for the kind words. Ray says he meant it. Ray says he's going to go spend more of Dixie's money. Abyss approaches Young and tells him everything is as worse as it's ever been. He asks Young to defend the title against him tonight on Impact, since Young said he'd defend the title whenever. Young says if they're going to do it, they're going to do it right. Young asks for a Monster's Ball match. Abyss asks if he's crazy. Young says he is and he'll see him tonight. We head to break.
Back from break, where Rockstar Spud approaches Ethan Carter III. EC3 asks him if he's scared of Willow. EC3 says he shouldn't be scared of him. He reminds Spud that he pushed Hardy off the ladder months ago. EC3, pumps Spud up.
Back to the ring, MVP tells us about how much Eric Young did to become TNA Champion. MVP calls for an ovation for Young. He says that lost in the fray of celebration was Samoa Joe. MVP says that he's a bit angry that Joe has made it clear that he isn't going to be available. MVP says that they haven't returned any calls to each other. He says that Joe is disgruntled and that they need to talk face-to-face. Austin Aries' music hits and he heads to the ring. Aries says that he's the most disgruntled man alive. He tells MVP that he's paid no attention to him and forgotten about him. He states that he's had nothing to do since Lockdown. Aries says that he never needs motivation, but sitting home for so long has lit a fire underneath him. Aries says that he's been left out for far too long. MVP says that he gave Aries a chance to be on the winning Lockdown team, but Aries turned on him. Aries asks if that's the reason why MVP has ignored him. MVP says that it's not about either of them, it's about the fans. MVP says that he's prepared to give Aries some participation right now. They yell at each other in the ring. Aries says they'll go at it next week. Aries' says he'll wrestle MVP next week and show him why he's the greatest man to ever live. We see a video package about Young overcoming the odds and winning the TNA title. We'll see Young take on Abyss for the belt in a Monster's Ball match later tonight. We head to break.
We come back from commercial break where the Tag-Team Titles will be defended. The Wolves' music hits and they head to the ring. DJ Z introduces the BroMans. The BroMans come out and head to the ring.
The Wolves vs. The BroMans (c) (TNA Tag-Team Championship Match)
The Wolves start the match by knocking the BroMans off the apron. The Wolves hit a double team on Robbie. Richards is tagged in and the Wolves hit another double team. Jesse breaks up the pin. Eventually, the Wolves dump the BroMans out of the ring and hit double suicide dives. Jesse shakes the top rope that both the Wolves were on. Robbie gets off the mat and takes advantage. Robbie in control of Davey. Jesse tags in and the BroMans hit a double team kick on Richards. Jesse goes to a chinlock on Richards. Richards fights back but runs into a press slam. Robbie is tagged in and hits a top rope move. Jesse is tagged back in and beats down Richards. Robbie tags back in, but Davey counters a double team. Davey tags in Edwards, who cleans house. He hits a double hurricanrana. Edwards chops Jesse in the corner. Gets Robbie into the same corner and chops him as well. Edwards hits back elbows on both, leading into a double team on Jesse. The Wolves climb to the top rope and both hit double stomps. Edwards goes for the cover, but DJ Z comes in and breaks up the pin with his laptop. The match ends in disqualification.
Winners: The Wolves (By Disqualification)
Backstage, Willow talks about what EC3 and Spud remind him of. He says that he will rise victorious. We head to commercial break.
Back from break, we see a video from last week of Eric Young at Impact. Back in the arena, Ethan Carter II makes his entrance with Rockstar Spud. Willow's music hits and he heads to the ring.
Ethan Carter III and Rockstar Spud vs. Willow (Handicap Match)
The match begins with Willow holding off both men. Spud gets out of the ring. EC3 comes from behind and grounds Willow. EC3 drives Willow's head into the turnbuckle. Willow fights back with a series of moves. Willow goes for the Twist of Fate, but EC3 gets out of it. Willow climbs to the top rope, but Spud pushes him off. EC3 takes control of Willow. EC3 punches Willow on the mat. Spud tags in. Willow grabs Spud's leg and Spud immediately tags EC3. EC3 keeps Willow grounded with an elbow drop. EC3 goes to a chinlock. Willow fights back and rolls into a pin. EC3 kicks out. Willow rolls EC3 up again, but Spud breaks it up. EC3 takes back control on Willow. EC3 tags Spud back in. EC3 holds Willow while Spud slaps him. Willow counters both and hits the Twist of Fate on Spud with EC3 down. Willow gets the three-count.
Winner: Willow
EC3 attacks Willow after the match. EC3 grabs Willows leg, but Kurt Angle hits the ring. They face-off in the ring. Kurt hits a german suplex on EC3. EC3 bails out of the ring. Kurt Angle stands in the ring as we head to break.
Back from break, where Kurt Angle is still in the ring. He has a mic. Angle says to EC3 that it looks like he's seen a ghost. He says that he's back. The crowd chants, "Welcome Back." He tells EC3 that his career will end when he says, not when EC3 wants to end it. Angle reminds us of his Olympic awards. Angle says that EC3 will be in the ring soon and that it'll just be them two. Angle says that EC3 will find out what Angle is all about. He says that he's going to take his time picking apart EC3. Angle says that the fight will not end until EC3 is taken out of the ring in a body bag. Backstage, Bobby Roode says that Ray took an opportunity away from him at Lockdown. He says that he's taking tables away from Ray and that he'll put him through one at Sacrifice. Roode says that he's offering an open challenge to anyone except Bully Ray tonight. He tells Ray that he needs to watch the match. We head to break.
We return from commercial to a video package featuring Sanada. Back to the arena, where Kenny King comes out onto the stage with a mic. King asks the Impact Zone if they missed him. He says that he knows they did. He says that TNA is a very different place with MVP in power. He says he came out to talk about business sense. He say's that he's the Lebron James of wrestling and that he's on the bench. He says that he's not going to call out MVP for a match, but rather commentate on one. He says that the winner of the X Division series between Tigre Uno and Sanada will lay the belt at his feet. Tigre Uno heads out to the ring.
Tigre Uno vs. Sanada (c) (Best of Three Series For The X Division Championship, Sanada leads 1-0)
That match begins with a lock up. Sanada backs Uno into the ropes and they break. They lock up again, but this time Uno backs Sanada into the ropes. They break. The two trade off moves and end in a face-off. They go into a test of strength. Eventually, Sanada connects with a dropkick. They trade counters and Uno misses a moonsault. Sanada hits a huge chop off the top rope. Uno gets onto Sanada's shoulders and hits a hurricanrana for a two-count. Sanada counters with the TKO, but only gets a two-count. Sanada goes to the top rope and backflips off onto his feet. Uno hits a T-bone suplex. Uno goes to the top rope and hits the Sabertooth 450 Splash. Uno gets the three-count to tie the series at one a piece.
Winner: Tigre Uno (Series Tied: 1-1)
Backstage, Bully Ray is seen telling someone that he's the best guy for the job. Ray tells him that he doesn't care how he puts Bobby Roode through the table. We head to break.
We're back from commercial break. Bobby Roode is in the ring awaiting whoever will answer his open challenge. Roode asks if there's a guy in the back that's man enough to accept the challenge. Gunner's music hits and he heads to the ring.
Bobby Roode vs. Gunner (Table Match)
Roode jumps Gunner to start the bout. Gunner fights back with a flurry of punches. Gunner beats down Roode in the corner. Roode counters an irish whip with a neckbreaker. Roode rolls out of the ring and grabs a table. He sets it on the apron, but Gunner baseball slides the table into him. Gunner grounds Roode on the entrance ramp. They try to ram each other into an upright table, but neither succeed. Gunner counters an irish whip on the outside and throws Roode into the ring steps. He throws Roode back into the ring. Gunner goes for the suplex on the apron, but Roode blocks it and dropkicks Gunner. Gunner lays on the apron. Roode sets up a table, leaned up against the turnbuckle. Roode slams Gunner's head into the turnbuckle, but Gunner is immune. He picks Roode up and tries to run him into the set up table, but Roode gets out of it. Gunner charges him in the corner and runs into a boot. Roode comes off the rope and hits the blockbuster. Roode grabs the table and sets it up in the ring. Roode puts Gunner in position for the Roodebomb, but Gunner counters with a backdrop. Roode counters while on the apron, but Gunner grounds Roode. Gunner moves the table and Roode comes back with a spinebuster. Gunner counters a powerbomb attempt and Roode counters Hanger 18. Gunner hits a running knee on Roode in the corner. Gunner then hits the slingshot suplex. Gunner puts Roode onto the table and heads to the top rope. James Storm comes out and Gunner knocks him off the apron. Roode gets up and throws Gunner onto the table. The table doesn't break and Gunner bounces off it, onto the mat. Roode grabs Gunner and hits the Roodebomb for the win.
Winner: Bobby Roode
Storm punches Gunner on the ground. Bully Ray hits the ring and runs Roode and Storm out of the ring. We see a video package of other TNA wrestlers giving their take on Eric Young's title win. Backstage, Young looks at some weapons and laughs about his future tonight. He says that it was his idea and that he's crazy. He says he's going to show everyone how crazy he can be and why he's the world champion. We head to break.
Back from break, where Gunner tells Bully Ray backstage that he's never been put through a table before. Ray says that he needs to shake it off and they'll take on Roode and Storm next week. Gunner agrees and they shake hands. Back to the arena, where Abyss makes his entrance. Eric Young's music hits and he heads out to the ring for the title match.
Abyss vs. Eric Young (c) (Monster's Ball Match For The TNA World Heavyweight Championship)
Young throws a trash can at Abyss from outside the ring and then hits him with a pan and trash can. Young hits a ton of punches on Abyss in the corner and then bites him. Abyss grabs EY for the chokeslam, but he counters. Abyss then throws EY out of the ring, over the top rope. Young is hurt on the outside. Abyss follows him out to the floor. Abyss strikes Young. He slams Young's head into the ring apron and throws him back into the ring. Abyss grabs a trash can and Young baseball slides it back into him. Young goes for the suicide dive, but Abyss throws the trash can at him in mid air. We head to commercial break.
Back from our final commercial break, we see that Abyss has control of EY in the ring. Abyss grabs a chair and wedges it in the corner, between the top and middle ropes. He whips Young toward the corner with the chair, but EY slides on the mat to counter. EY gets up, hits the ropes, and hits a dropkick, which sends Abyss into the corner. Abyss charges Young, but runs into a back elbow. Abyss counters by taking Young down and catapulting him head first into the set up chair. Abyss goes to the outside and grabs a bag of thumbtacks from under the ring. Abyss gets into the ring and dumps the tacks on the mat, toward the corner. Young grabs Abyss by the groin. Young eventually hits a flying forearm. Young goes for the piledriver on the tacks, but Abyss counters with the backdrop. Abyss gets out of the ring and grabs Janice (the board with spikes through it). With Young in the corner, Abyss charges and swings the weapon toward him. Young dodges it and the weapon gets stuck on the top turnbuckle. Abyss tries to free the weapon, but gives up and turns around. Young kicks him in the groin. Abyss drops to the mat. Young grabs Janice from the corner. Young tries to hit Abyss with it, but Abyss grabs him by the throat. Abyss chokeslams Young on the thumbtacks. Abyss goes for the pin and only gets two. Abyss rolls out of the ring again and gets a big flat board with barbed wire attached to it. He puts it in the ring and gets in, after shoving a camera man. Abyss walks toward Young and sets up the chokeslam. Young bites his hand to free himself. Young dropkicks Abyss onto the barbed wire board. Young climbs to the top rope and hits a huge elbow drop. He pins Abyss and gets the three-count to retain the TNA World Heavyweight Championship.
Winner: Eric Young
After the match, Young celebrates with the title belt as Abyss is stuck on the barbed wire. Young walks up the ramp, looking at Abyss and the crowd as Impact goes off the air.