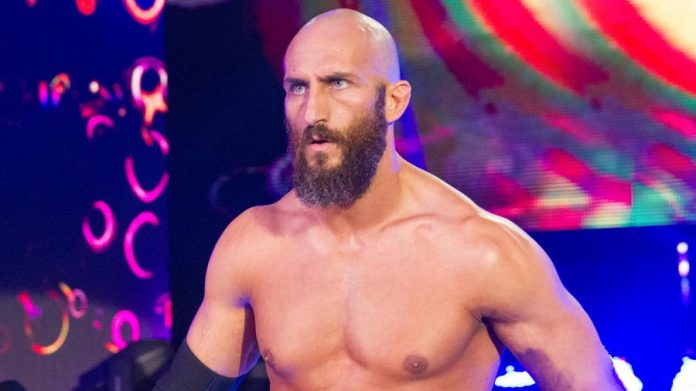 WWE NXT Champion Tommaso Ciampa spoke with WWE.com to talk about various topics. Here are the highlights.
WWE.COM: My first order of business is to congratulate you on becoming NXT Champion. How do you feel?

CIAMPA: It's good to be champ, and right now, there truly is no debate. I am the champion of champions. I'm the main event. I'm untouchable. I, Tommaso Ciampa, am the greatest sports-entertainer of all time.
WWE.COM: You've been very vocal on social media regarding your self-professed prowess. Specifically, you recently claimed you were the perfect role model for kids out there. Why is this?

CIAMPA: In a society that believes every child deserves a participation award, one man sets himself apart, and that man just so happens to be the NXT World Champion. I am not interested in participating. I am interested in winning. If you are teaching your child to be content with a participation award, then you already failed at life. If you want your kid to be a winner, then tell them to look at Tommaso Ciampa for inspiration.

WWE.COM: Can you expound on some of the obstacles you feel you've had to overcome to reach this level of inspiration?

CIAMPA: I've experienced emotional obstacles, like at TakeOver: Chicago in May 2017, when my "best friend" and the entire NXT Universe turned their backs on me. I've also had physical obstacles. Between May and August 2017, I had three surgeries — one on my ACL, one on my right shoulder and one on my left shoulder. Less than one year later, I became NXT World Champion. Need I say more about overcoming obstacles?