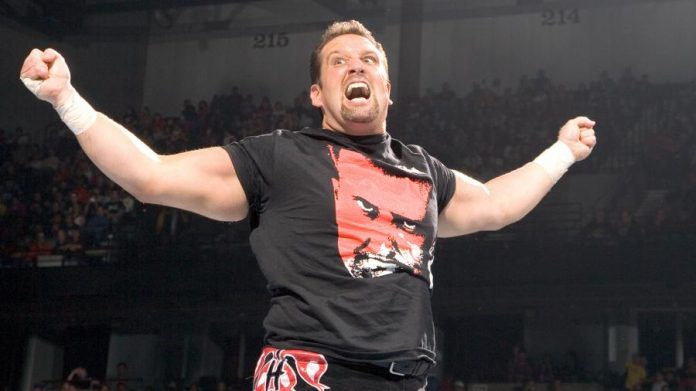 The following was sent to us:
TOMMY DREAMER CHALLENGES FOR ISPW HEAVYWEIGHT TITLE TOMORROW NIGHT IN AVENEL, NJ; EARLHEBNER, BULL JAMES, MAVEN, DANNY MORRISON, CROWBAR, HC LOC, DAVE LAGRECA, AND MORE!
Tommy Dreamer will challenge Bull James for the ISPW Heavyweight Title tomorrow night 2/17 in Avenel, NJ at First Presbyterian Church's Westminster Hall, located at 621E Woodbridge Ave. With Bull having his manager Maven in his corner tomorrow evening, Dreamer has asked his long time friend "The Superstar" Danny Morrison to be in his corner to watch his back with the former WWE Tough Enough Champion out there.
Legendary referee Earl Hebner will be making a special guest appearance tomorrow night at ISPW St. Valentine's Vengeance. He will be doing a Meet & Greet once doors open at 6:30PM.
2023 Super 8 competitor "The King of Rock" Rick Recon will have his biggest challenge to date when he steps in the ring for the first time ever against the legendary Crowbar! Busted Open Radio host Dave LaGreca promises everyone that his guy Recon will show everyone tomorrow night why he is the future of the wrestling business.
Other actioned packed matches tomorrow evening include a Women's Street Fight Match for the ISPW Women's Title when Vicious Vicki challenges new champion Tina San Antonio, "Main Event" Michael Mars (w/ "Agent To The Stars" Nicky Benz) defends the ISPW Tri-State Title against HC Loc, The Now's Hale Collins against GKM, Justin Corino vs. "The Dominican Destroyer" Vargas, Rey Calitri vs. TJ Epixx, Eric Corvis vs. Bulldog Pittman, and Yoscifer El in action.
Tickets will be available at the door and can be reserved by Emailing: ISPWWrestling@gmail.com
For more info on upcoming ISPW events, please visit ISPWWrestling.com
Follow ISPW on Social Media:
Facebook: ISPW Wrestling
Instagram: ISPWWrestling
Twitter: ISPWWrestling