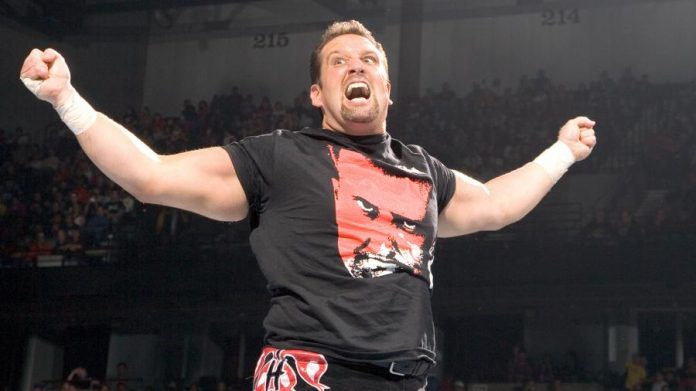 Tommy Dreamer spoke with The Wrestling Estate ahead of this Saturday's House of Hardcore show in Philly, the first of his shows to be streamed live (for free) on Twitch. Here are the highlights:
What is the backstage vibe during House of Hardcore shows?
Dreamer: "I'll tell you something that a lot of people didn't get to see. At the last show, we were sitting at a table and talking tag team wrestling. At that table was myself, Bully Ray, Spirit Squad, Ricky Morton, Joey Mercury, some of the younger talent and some of the talent that a lot of people heard of. It was probably about 11 guys and one of the most intense conversations and roundtable discussions I've ever heard about pro wrestling. No one was arguing. It was generations of tag team wrestlers, and guys like Matt Striker, Dan Barry, talking the psychology of tag team wrestling. Anyone that was able to sit there, and it was open to everybody because it happened organically, they went to school. It reminded me so much of when I was younger and I'm sitting there with Paul Heyman, Mick Foley, Terry Funk, Raven and we're all talking about stuff.
I've always had that at my shows. At the show you said you took your family to, Christian was in the back watching the monitor and talking to guys. I had Matt and Jeff Hardy watching matches. I offer everyone, hey man, critique, watch, do whatever you want. It's knowledge you can not get anywhere. If I do great, pat me on the back. If I mess up, tell me how to make it better."
Can we talk about Austin Aries making his return to House of Hardcore?
Dreamer: "Absolutely. The beauty of this business is the more people that leave, means the more people that get to come back. His departure from WWE was kind of a shock to everybody. He hasn't really done anything since then. I'm going to hand him a live microphone and he has a lot to get off his chest live on Twitch. I don't know what the hell he's going to say. I'm probably going to have to put a public disclaimer (laughs) because they reflect him and only him. I'm giving him that forum. I remember when Steve Austin left WCW and was fired and was pissed off. He wanted to express that and Paul said good, here's a microphone, tell me about it."
You've said before that if you ever crowned a House of Hardcore Champion, it would be Sami Callihan. Will he still work House of Hardcore shows now that he just debuted for Impact Wrestling?
Dreamer: "Yes. He actually has more dates with me. I don't know his contract status with TNA, but I know that he's been announced for New Japan as well. I've known that for a while. Whenever I set up the House of Hardcore shows, Sami is one of the guys who get the first call. We've talked about him not taking many bookings in 2018 and working for promotions that he has always worked with, and House of Hardcore being one of them. He's going to be working for New Japan a lot more, which I'm very, very happy about."