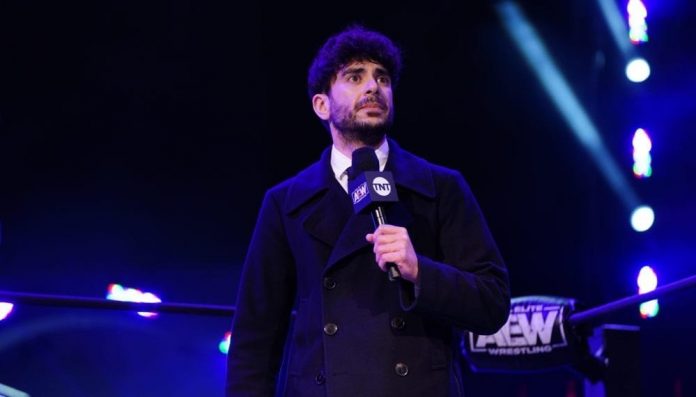 Almost a year ago today, Tony Khan came down to the ring on a normal AEW Dynamite episode from Daily's Place in Jacksonville and dropped some groundbreaking news. The news would turn out to be that he brought Ring of Honor and would be working on an upcoming show.
On April 1, 2022, Ring of Honor would hold its first event since the long hiatus, Supercard of Honor XV. The show would be headlined by an incredible main event between Bandido, and Jonathan Gresham, to determine the undisputed Ring Of Honor World Champion.
The show also saw an incredible tag team match between The Briscoes and FTR, where FTR would win the ROH World Tag Team Championships, as well as a Pure Wrestling Rules match between Wheeler Yuta and Josh Woods, where Yuta became the new Pure Champion.
All of their hard work lead up to Thursday, March 2, 2023, when it was announced Ring of Honor would begin with their weekly programming again exclusively on Honor Club. This led to a lot of fans speculating on whether or not we would continue to see the crossover between AEW, and Ring of Honor.
In a media briefing on Thursday, March 2, it was announced that with the exception of a small handful of wrestlers, there would not be many crossovers between the rosters of Ring of Honor, and All Elite Wrestling.
"Going into Final Battle 2022, I made it pretty clear that some of the wrestlers who were featured in each company, would cross over," says Khan. "But, as far as Ring of Honor championships, and Ring of Honor stories, the goal was for that to go through Final Battle and then I wouldn't be doing much of that."
"It was a transitional period where there have been a number of Ring of Honor Championship defenses on Dark in recent months," says Khan. "There have been none on AEW TV since Claudio vs Jericho. That was an important thing for us to feature on AEW at the time I felt."
"Coming out of Final Battle, I said we would not be crossing over too much anymore," states Khan. "As of tonight, there's now a platform for the ROH Championships and stories… But yeah, that's why it's been that way for a couple of months."