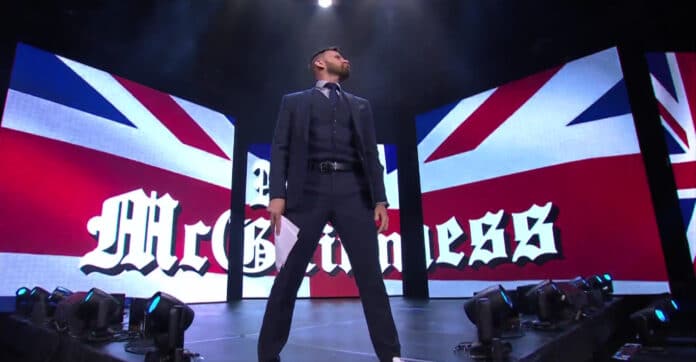 Nigel McGuinness came back home this week.
After returning to the scene in Ring Of Honor to call the ROH Supercard Of Honor 2023 premium live event on Friday night in Los Angeles, CA., Nigel McGuinness was welcomed back to the company by the boss man.
AEW and ROH President Tony Khan took to Twitter on Friday to comment on McGuinness returning to ROH Wrestling on Friday night.
"Welcome back to ROH, Nigel McGuinness," Khan wrote. "Great to have you here in LA now at ROH Supercard Of Honor for this great PPV event, calling the action with our great hosts Ian Riccaboni and Caprice Coleman for this awesome Ring Of Honor show!"
"Thank you all watching ROH!"
Check out the tweet and video footage of Nigel McGuinness' entrance at the show below.
Welcome back to ROH, @McGuinnessNigel!

Great to have you here in LA now at #ROHSuperCardOfHonor for this great ppv event, calling the action with our great hosts @IanRiccaboni and @CapriceColeman tonight for this awesome @ringofhonor show!

Thank you all watching #ROH TONIGHT!

— Tony Khan (@TonyKhan) March 31, 2023
He's a former #ROH Pure champion & #ROH World champion – Welcome back to #RingofHonor, @McGuinnessNigel!
Watch #ROHZeroHour now!
▶️ https://t.co/3m1AYCSQPI pic.twitter.com/sB9EhC7G9N

— ROH – Ring of Honor Wrestling (@ringofhonor) March 31, 2023