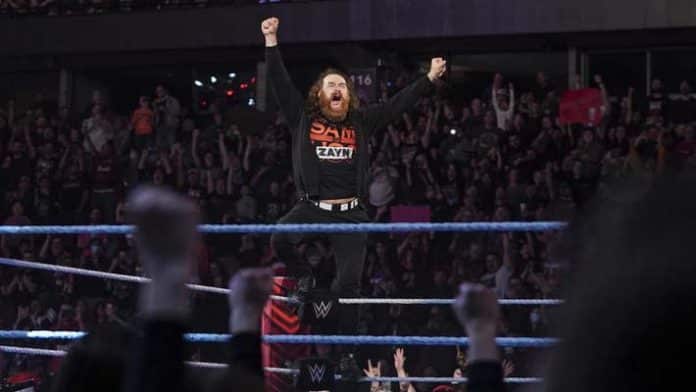 Cody Rhodes is extremely talented. He is charming, charismatic, and extremely professional. He deserves to be at the top, but who else in the WWE does?
He is a DRAW, he is OVER, and he has a great deal of ability.
I like the guy! I mean how could I not? He was a judge in Rock The Promo, in which I was a contestant – one whom was voted by him to proceed to the semi-final round of the whole thing – more here:
The man comes from a legendary wrestling family. His father, Dusty Rhodes, and his brother, Goldust, both paved the way for many, many of our current stars today. Legends.
Before having his initial run derailed by a torn pec, and using that torn pec to have an unforgettable exit to set us up for all of this, Cody Rhodes was Stardust in WWE; a victim of bad booking. Yes, even though I am a pro-WWE guy, I can still hand out constructive criticism. And with this case, the criticism is that they dropped the ball with Cody. But Cody was probably the least worried out of everyone, as he went on to help start AEW and become a reality show star.
With Cody's return at the Rumble being announced for us for reasons we probably will never know, he is essentially streamlining the process to a golden ticket. Cody might be deserving of this golden ticket, but I can name five superstars right now that are too:
In no particular order:
#1. GUNTHER.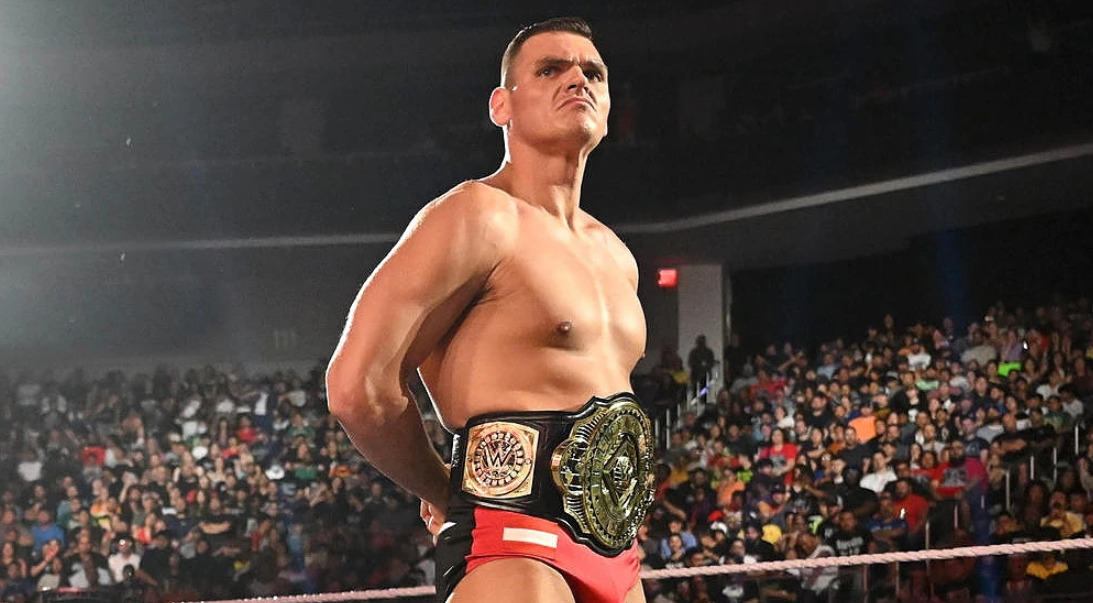 From essentially being an unknown, to a powerhouse in NXT UK, Gunther has truly taken the wrestling storm by world in the last three years. After losing over 100 lbs, and relocating to America, Guntherhas done every single thing by the book, and has excelled at every task that he has been given, He has restored honor and glory to the IC title, and he is very, very deserving of having that top spot at Mania.
#2. SAMI ZAYN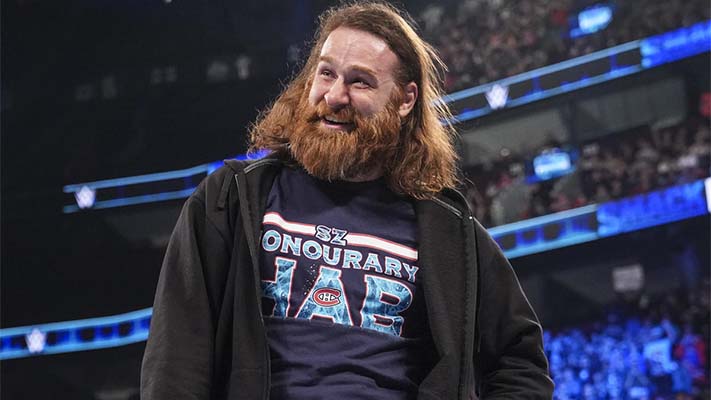 Despite being treated and used as a mid-card clown for much of his professional career, Sami Zayn truly had a Renaissance the last 18 months. After slowly crawling his way into The Bloodline, we were, as an audience, assured of the continued weekly comedy we would get from Sami mixing it up with Roman and the USOS. What culminated in a dramatic match at Elimination Chamber, was not the big pay off we were looking for. In the opinion of this wrestling fan- the ball was certainly dropped. And while it is rumored that we may get Sami and KO vs the USOS at WM39, Sami not main eventing against Roman at night two is just as disappointing, if not more, than The Rock "allegedly" not being involved this year.
#3 AUSTIN THEORY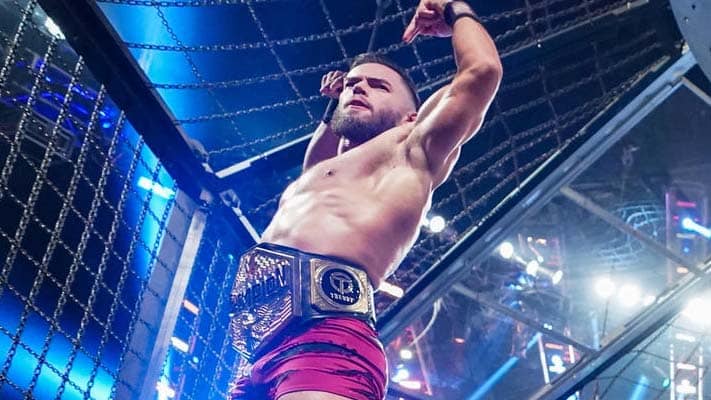 Talk about charisma, energy, cockiness, and flair. These are the four fundamental things you need to be the ultimate heel in this business. Just ask Roman Reigns. But when you add the ability that Austin Theory has to the picture, you get a generational talent that is so unique and so fun to watch and be around – that you want to see a personality such as his headline the grandest stage of them all. Much like Gunther and the IC title, Austin Theory has brought back the reverence and glory that the US Title should have had all these years.
#4. MONTEZ FORD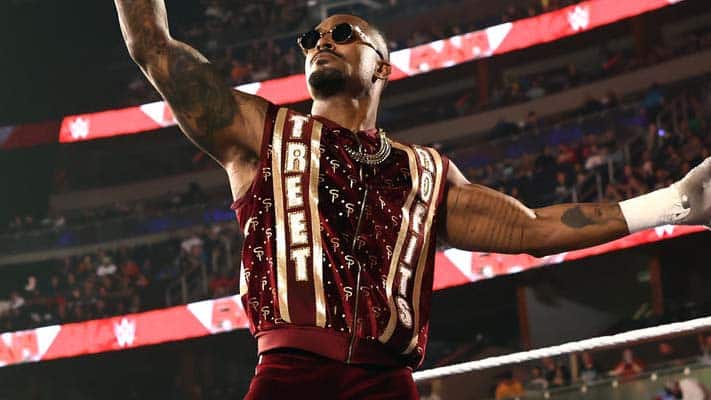 Are you KIDDING me? This is the most underused talent that WWE has had in a LONG time. Stuck in mid-card, tag-team purgatory, this past February's Elimination Chamber gave us a taste of what it would be like if this man had a singles run. As much as it would suck to leave the also talented Dawkins in the dust, Montez needs to shine gracefully in his own spotlight. He is athletic, energetic, multi-talented, and has the ability to carry one of the titles around Roman's waist. This would make for an amazing one-on-one at Mania.
#5. FINN BALOR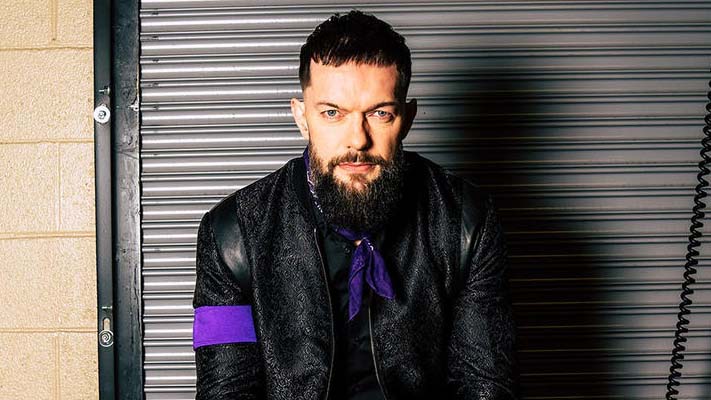 Have we truly forgotten that this man won and then relinquished the WWE Universal Title the next night, due to a dislocated shoulder? Having inserted The Judgement Day into the Bloodline's picture would have made for an intriguing build-up to Mania, considering each member would have their own story to worry about in the weeks ahead. Finn is an amazing talent and is totally ready to carry the belt. If there is anyone in the company that deserves that opportunity more, it is Finn.
These five could have made for an intriguing match with Roman. Adding Gunther to the mix for a triple threat would make Mania much more exciting. This is just one of the many ideas that are better than what the WWE, as of now, is planning for us.
Granted, there are a few weeks left, and who knows what kind of surprises lay ahead. But any of these scenarios would be better than what is currently advertised for that main event.
We all love Cody, but there are other WWE superstars who have earned the same exact right that Cody has.
What do you think? Share your thoughts, opinions, feedback, and anything else that was raised on Twitter @PWMania and Facebook.com/PWMania.