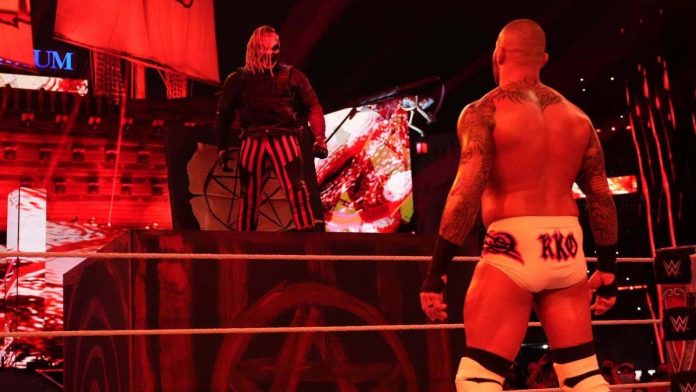 It's WWE WrestleMania 39 weekend, and we are in store for a hell of a two-night special. But that sadly isn't always the case for every match.
Not every match can be The Undertaker vs. Shawn Michaels at WrestleMania 25. Some don't come even close.
Here are the top 5 Worst WrestleMania matches of the last decade.
5. The Undertaker vs. Roman Reigns WrestleMania 33
Starting off this list is the main event that certainly should not have happened. The Undertaker was clearly not supposed to be in the ring, especially in a high-stakes situation of the main event with Roman Reigns.
The match started off at an okay and expected pace. We all knew Taker was working at a different pace, but we didn't know what was to come.
All the sequences of this match became incredibly messy, with horrible timing. It was clear Taker was in pain and could not keep up with Reigns. Being in attendance for this match was truly hard to watch. Roman finally pinning Undertaker felt like an instant relief. For a long time it truly looked to be The Deadman's last match with the beautiful post match sendoff. I almost wish the match was able to be good, and then he could have rode off into the sunset that night properly.
Until next years squash with John Cena….
4. Brock Lesnar vs. Roman Reigns WrestleMania 34
Sadly, Seth Rollins could not interfere in this match.
After their stellar performance three years prior, Brock Lesnar and Roman Reigns set off to main event their second WrestleMania, now with Brock's Universal Title up for grabs.
The fans were truly vocal about this train-wreck, which could be seen visibly bothering both men.
And what a finisher wreck this was. Brock Lesnar dominated a majority of the match with the usual spiel of german suplexes and tossing people around. But towards the end, he and Roman just started maxing out all of their finishers, which completely took away the power of said moves. Hence they're called FINISHERS.
There is a purpose at times for wrestlers to hit them multiple times when the stakes are high. The kick-outs become impactful and keep the match going.
But after SIX F-5s and countless spears, it becomes insanely boring.
It's quite sad to think two extremely talented wrestlers could put on such a match, but it seems not every match is meant to be perfect.
Thankfully, they would both redeem themselves after being forced into another 15000 main events over the next years to come.
3. Bray Wyatt vs. Randy Orton WrestleMania 33
This match actually bothers me to think about. This is up there with Rey Mysterio getting beat by John Cena in 2011. And to make matters worse, I was actually in attendance for this.
Months prior to this match Bray Wyatt FINALLY was given that top spot he deserved of winning the WWE Championship, ending John Cena's 16th and extremely short title reign.
Going into this match, with the disappointing loss of not including Luke Harper, I don't think anyone was expecting the most technical and glorious of a wrestling match. But we expected a lot more than what we got.
At points, Bray would summon the projector from above to start showing bugs and other creatures, which was not only cheesy but just stupidly distracting. The magical unworldly aspects of Wrestling only work for The Undertaker, and Kane
But then, only two months into his reign, Orton pins Wyatt with one RKO, in one of the most undeserving, unneeded finishes of all time. The match itself was extremely underwhelming and slow. Bray was dealt a really terrible hand when he truly deserved a better WrestleMania moment than that.
Oh if only we knew what was to come four years later.
2. The Fiend vs. Randy Orton WrestleMania 37 Night 2
Yep, here we are four years later. Off the cusp of an insane finish of an Inferno Match between the two, we were set for The Extra Crispy Fiend vs. Randy Orton.
As opposed to their previous match at WrestleMania, I was extremely excited for this matchup and happy to be in attendance as well. Wyatt had that insane spot where they lit The Fiend on fire, and I expected a really great match between the two.
Expected is a keyword here.
Which to be clear, I always expect great things out of Bray. He has had excellent matches with the likes of Roman Reigns, Daniel Bryan, and John Cena.
The Fiend returned to his previous and slightly updated attire, with an insane entrance alongside Alexa Bliss. Things seemed downhill from there. The beyond annoying red light came back on as the match began with Bray attacking Randy from the top of the box.
The match had a slow pace, with the usual Fiend hijinks involved, and became rather bland. But towards the finish, Alexa Bliss started spewing ink from her head, and for the second time, after a return with massive hype, Bray Wyatt gets pinned again.
This was damaged the momentum The Fiend had for his return. He had to work so hard to get it back after the beyond the disastrous decision to be beaten by Goldberg, and all his hype immediately vanished. This was a moment that truly made me sick to be a fan.
1. Vince McMahon vs. Pat McAfee WrestleMania 38 Night 2
As if there could be anything else.
It's a damn shame to even put McAfee on this list, but this is by far the most pointless and worst "Wrestling Match" in WrestleMania history.
Pat McAfee just came off an EXTREMELY enjoyable match with Austin Theory. This was one of the absolute best matches on the card, and further proof that Pat is perfectly in his element in a ring. I loved that match.
But, why on earth would anyone want to see Vince McMahon face Pat McAfee after that excellent match, and loose by getting punted with a football. Putting the boss over?
Vince can put on a fun match don't get me wrong. But this was far from fun, it was just sad. Not even his horrible sell of a stunner could save that feeling.
What do you think? Share your thoughts, opinions, feedback, and anything else that was raised on Twitter @PWMania and Facebook.com/PWMania.