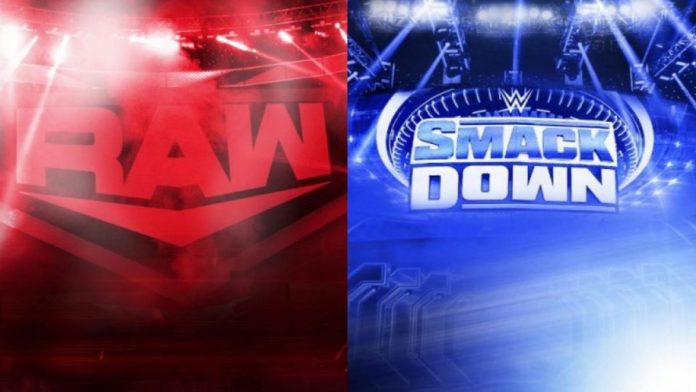 This week in WWE RAW and Smackdown delivered was could be seen as focused shows. RAW more so than Smackdown. But storylines continuing well with Rollins and Riddle heating up. Sami Zayn and The Bloodline continue their compelling story as well.
Monday Night Raw
Judgement Day. They seemingly keep improving, and with the addition of Dominik to the group have elevated the groups heat. On RAW, Dominik was supposed to cut a promo, his first one in front of a live crowd as a heel. He was booed out of the building. It was honestly incredible to see. This is the type of heat any heel would kill for. I could see this turning into a traditional survivor series match come November. Matt Riddle, Edge, Rey Mysterio and AJ Styles against Judgement Day and another partner they choose. AJ had a small segment coming face to face with Finn Balor backstage, so could be a good way to insert AJ back into a feud.
Matt Riddle and Seth Rollins have their rematch set for Extreme Rules. The match will be a fight pit match. There has been a couple of these held in NXT in the past. They showed this kind of match can work when done right. I think it will be very interesting to see how this match pans out. I don't see Matt Riddle losing here but it is possible. Especially considering Seth Rollins mostly has lost this year on PPV.
Street Profits vs The Brawling Brutes was a match on the show. It was a great tag team match. The Brutes picked up the win as they had a title match on Smackdown against the Usos. But it was really good to see great tag team wrestling on RAW. Hopefully this continues and the tag team division gets more love through Extreme Rules towards Survivor Series. Though it is interesting how only a couple of months ago there was so much talk of the Street Profits breaking up. I'm glad they haven't, but I just find it interesting.
Friday Night Smackdown
Another LA Knight tease. After the Maximum Male Models lost a match to the New Day, Max Dupri lost his cool and started berating his group for not being serious enough. He threw his jacket off and stormed off. Hopefully soon, we see the full return of LA Knight. Because he could be a huge addition to the Smackdown roster. Instead of just being a manager, which he is above being.
The opening of Smackdown had The Bloodline come out. Realistically this was all about Sami Zayn. Roman told him to take The Bloodline shirt off, teasing a breakup between them. Jey Uso had no problem literally ripping the shirt off Sami. It looked like this would be the end of the partnership. Until Sami received a new shirt from Roman that read "Honorary Uce". Sami and Jimmy did their little handshake thing that they do. Sami and Roman hugged all while Jey wanted no part of it and was incredibly annoyed. Like I said last week, this is the best storyline going. In the main event The Usos defended the titles against the Brawling Brutes in another great tag team match. Fantastic to see.
Drew McIntyre vs Karrion Kross is official for Extreme Rules. They will compete in a strap match. Drew came out to challenge Kross. Kross tried to attack from behind, but Drew saw it coming this time. He took the strap he was holding. Attached Kross to the other end of it and started hitting him with the strap. Scarlett then interfered by throwing a fireball at McIntyre. Kross then stood tall at the end of the segment. Not sure about the fireball but this segment was very done, and I am looking forward to the match at Extreme Rules. The thing is with this match, where does Drew end up afterwards? Because Kross can't lose here. It'll be interesting to see where Drew goes from Extreme Rules. Maybe he gets involved at Survivor Series with War Games.
What do you think? Share your thoughts, opinions, feedback, and anything else that was raised on Twitter @PWMania and Facebook.com/PWMania.