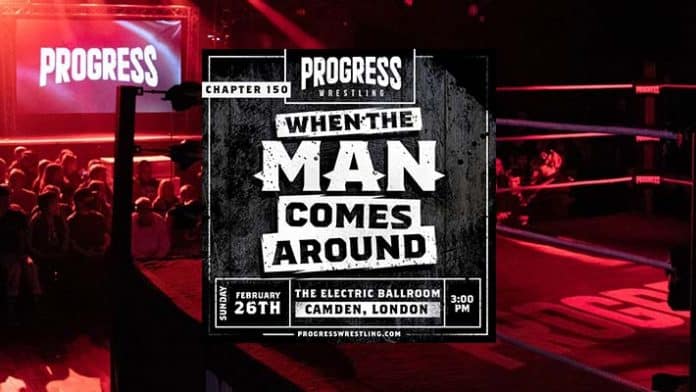 People, I think the UK scene has just witnessed its best show post-pandemic so far. It happened on Sunday at Camden's Electric Ballroom as PROGRESS put on a stellar show as part of Chapter 150: When The Man Comes Around.
Here are my top takeaways:
CARA NOIR IS BACK!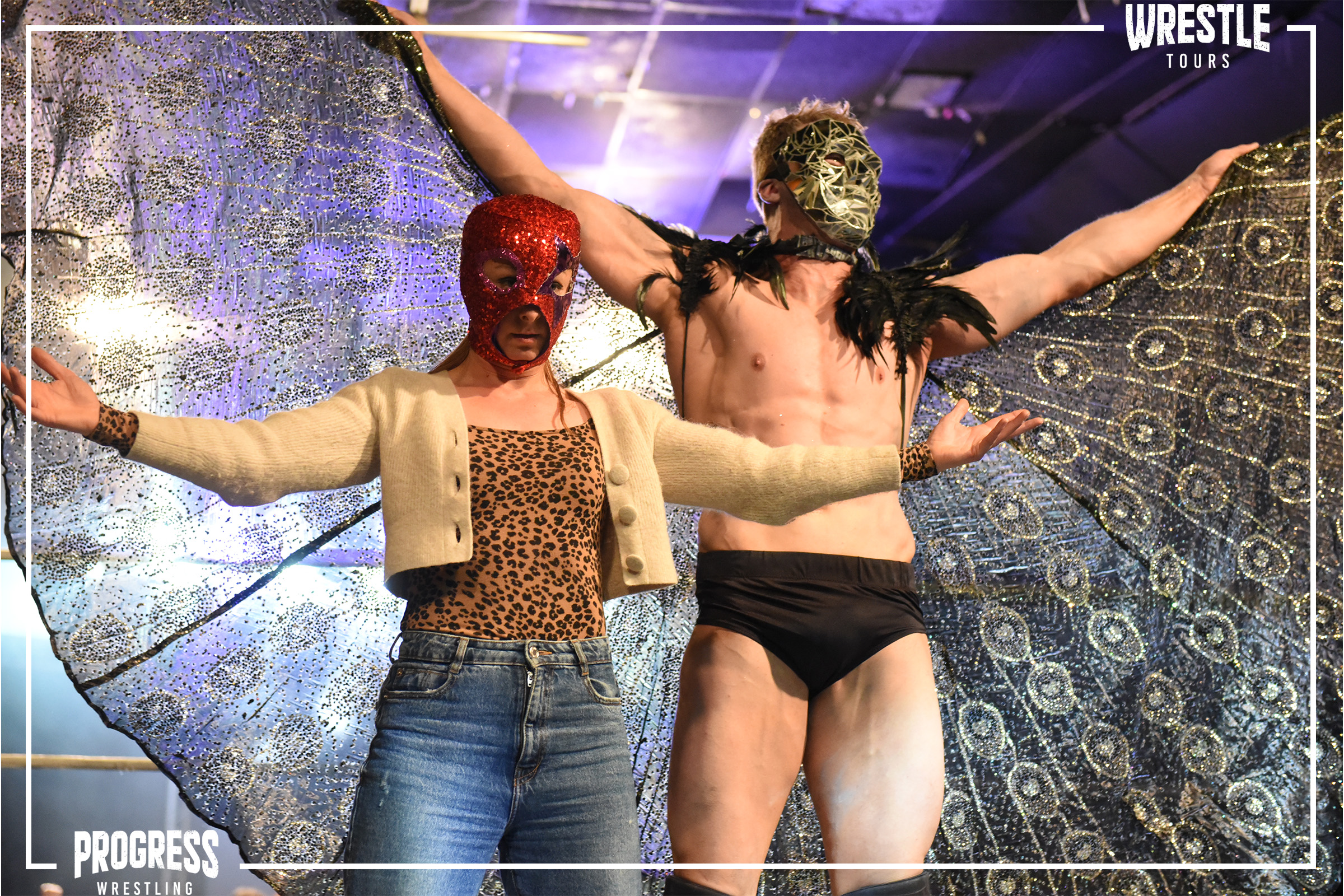 For me and for many in attendance I spoke to post-show, we witnessed the perfect culmination of a year-long storyline between Cara Noir and Spike Trivet. Tom Dawkins lost everything to Spike and put it all on the line to win his gimmick back, which he did over a 25-minute storytelling masterpiece. From Spike coming out looking like Noir, to Cara being supported by Tischer and Damo to having his wife return to perform some amazing impact moves on Spike and Bullit, this match had it all, with ebbs and flows making it movie-esque and the perfect way to end this part of the story. I cannot express how good a match is when it is full of emotion, back story and jeopardy (we all saw in Montreal last week how stand out a match is if it has all these elements). Everyone involved in this match deserves major praise as it was exactly what we want from pro wrestling. Well done to Dawkins as now, Cara will return!
AND NEW….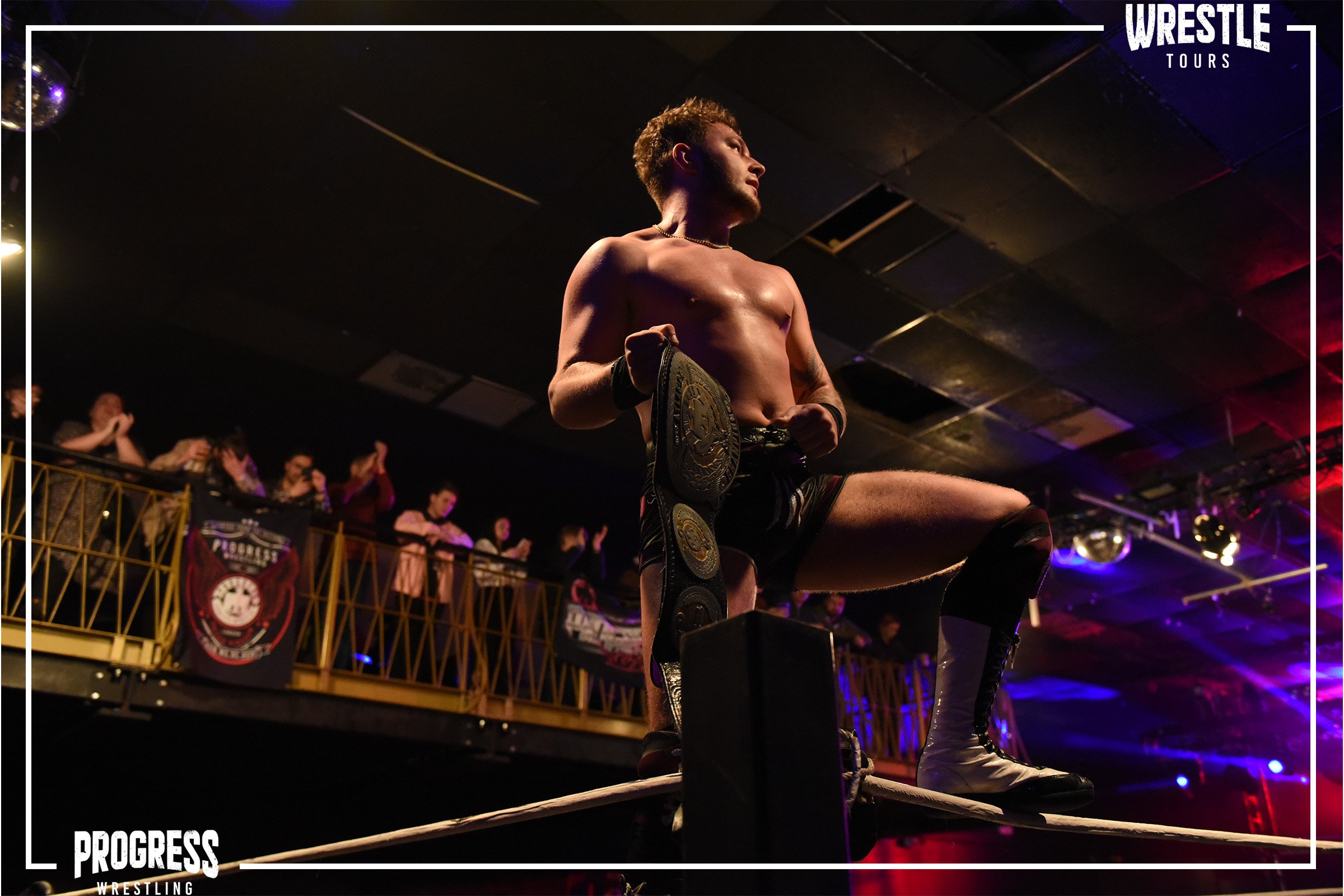 Birthday boy RKJ defeated Big Damo to win the ATLAS championship in a match that highlighted just how good Knight Jr really is. Whether it is moving at rapid pace, using fantastic strength to execute power moves or grappling and working the mat, RKJ has it and is showing that everywhere he wrestles. Damo deserves major praise for adding to such a top top encounter and for me, I'd happily see a rematch as the two had great chemistry. However…
SAnitY ARE HITTING THE TAG DIVISION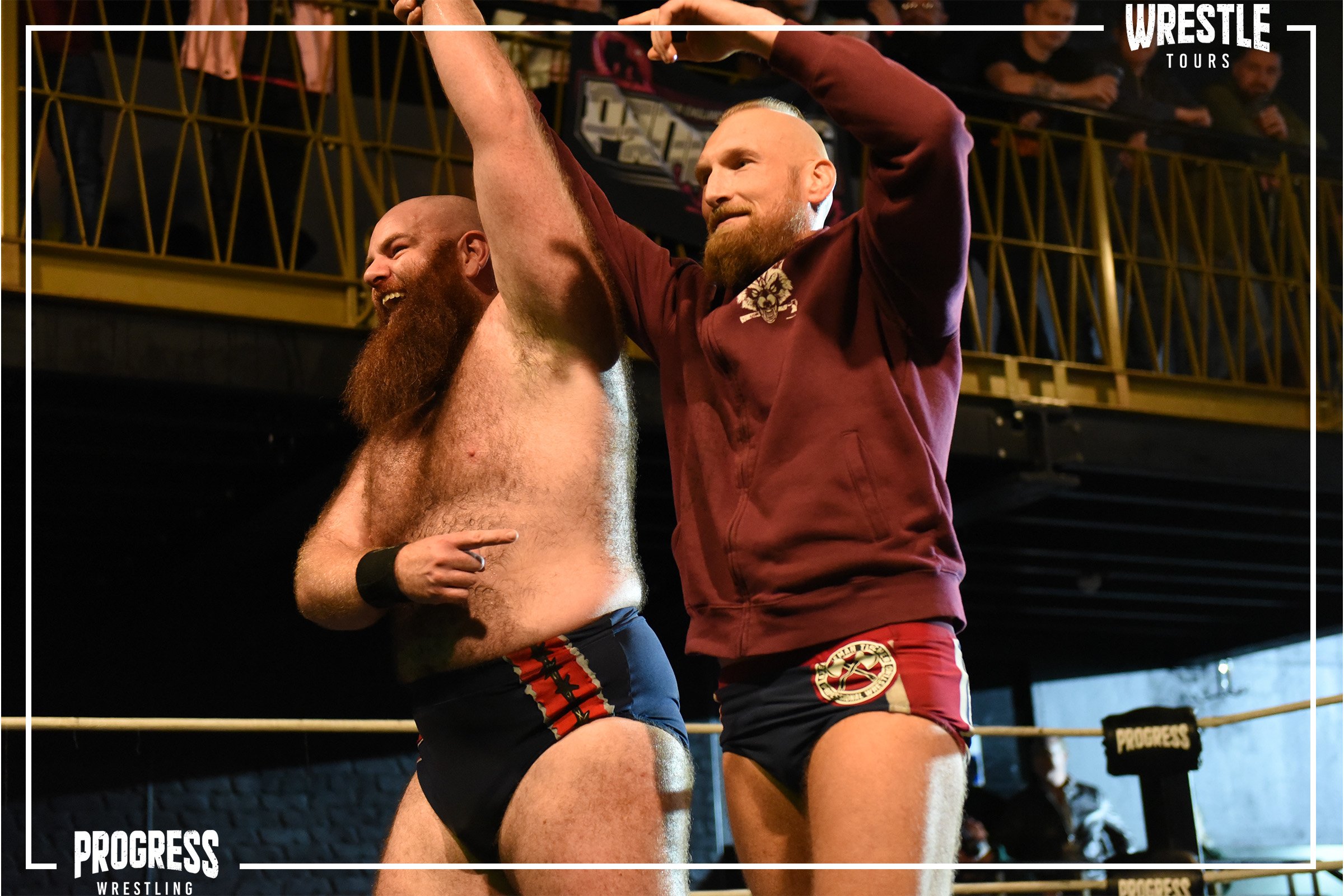 After defeating Mike Bird and complimenting his friend Damo after his unlucky but top performance against RKJ, Axel Tischer told his friend that it is time to bring some SAnitY to the tag division. Damo responded positively and I do not think it will be too long before we see this duo take on Sunshine Machine, which would be an absolute barnstormer of a match.
LIO RUSH CONTINUES TO MAKE WAVES IN THE UK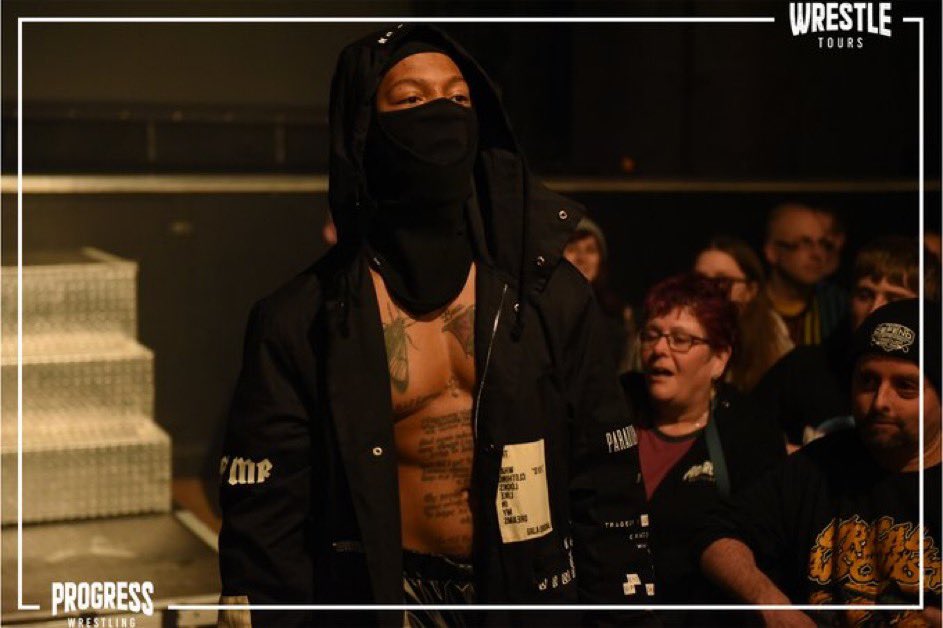 Lio Rush and Man Like Dereiss had a fantastic encounter that was narrowly won by the American. However, the man from 0121 should not be disappointed in defeat as once again, he showed why I think he will be PROGRESS World Champion by the end of 2023. For Rush, seeing him perform so well month after month (and looking forward to seeing him again in Camden in April) shows why it is just a matter of time before he is back on global television bringing fantastic encounters to a massive audience. One to go and check out on Demand Progress.
NEWMAN AND WAYNE…TAKE A BOW!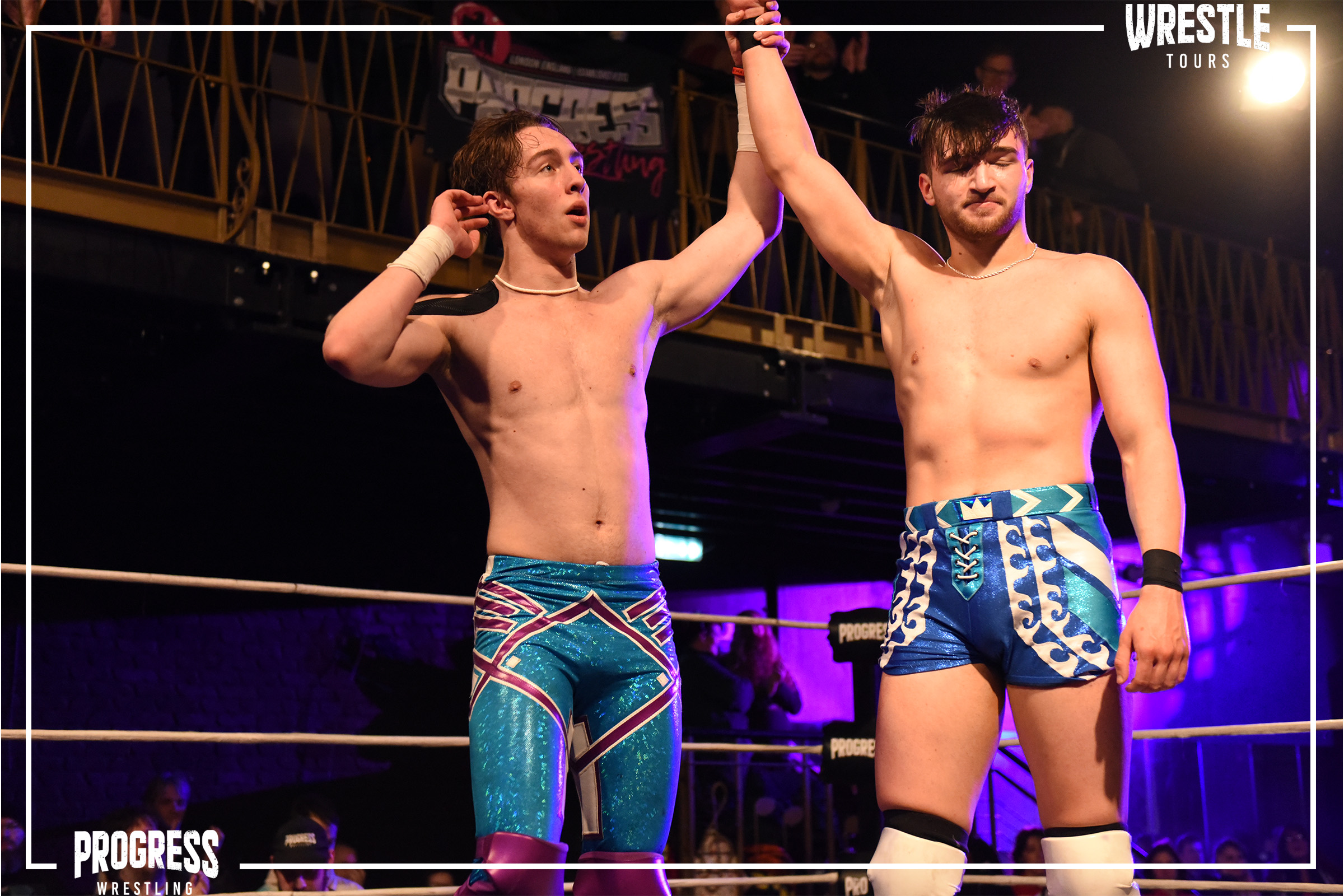 How do you start an amazing show? With an amazing match! Callum Newman and Nick Wayne put on a rapid, crazy encounter that was worked at a breakneck speed with crazy agility and top high spots. These guys are the future, if not the present and with 2 standing ovations and 3 'This Is Progress' chants across the encounter, you know it would be silly not have them go at it again very soon.
ALEXXIS FALCON WILL GET HER REVENGE!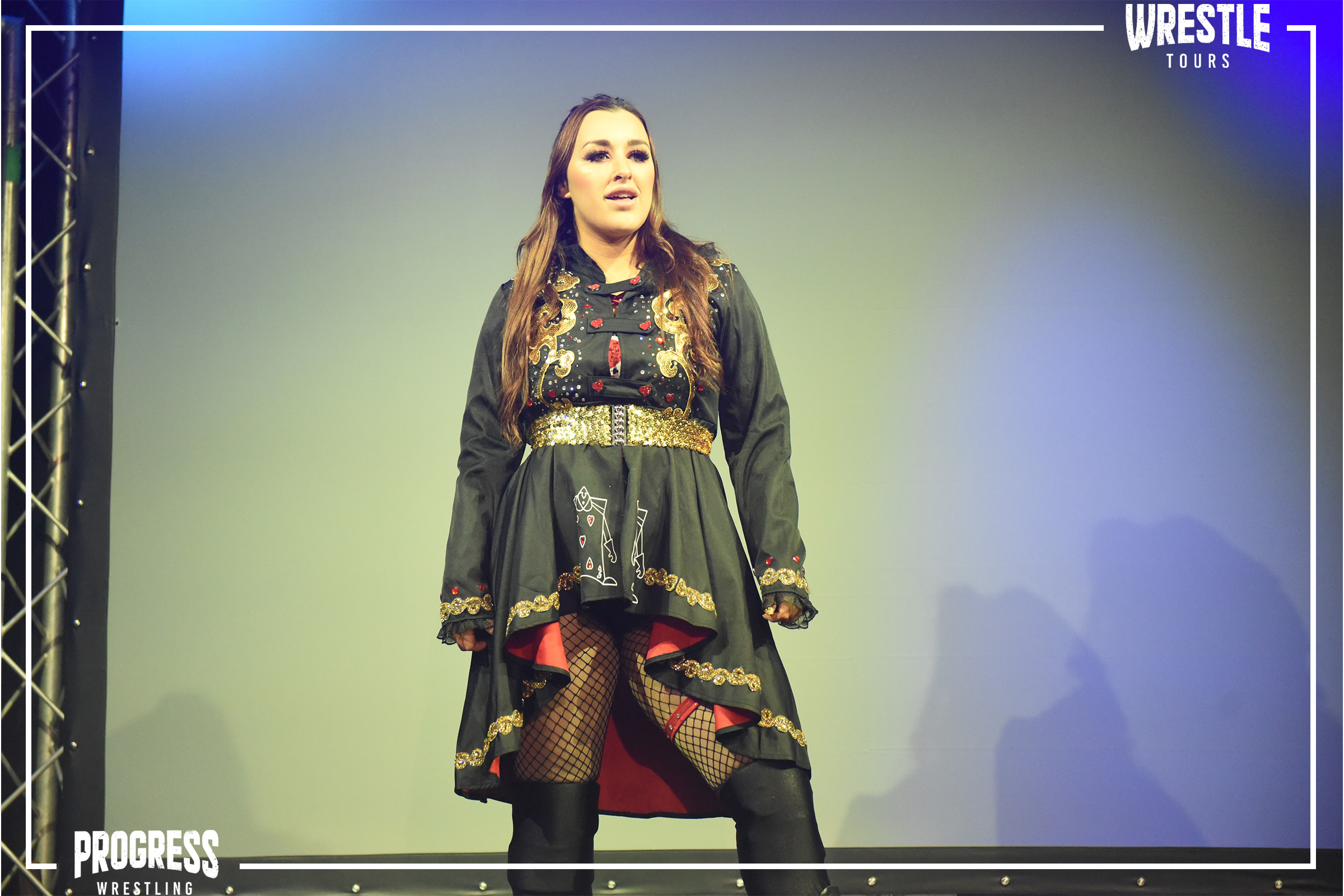 Falcon and Nina Samuels continued their intriguing grudge feud with a match that annoyingly ended in a DQ. However, the pull apart from Progress staff post-match and Falcon's determination to end this in a very unique circumstance. A first-ever 'Clock Strikes Midnight' match will occur at SSS16 in May. What does this mean? Who knows, but Samuels isn't smiling and this feud isn't over.
FULL RESULTS:
* Dark Match: Kodi Salihu fought to a Pup Zinzan after Bullit attacked both men
* Nick Wayne def. Callum Newman
* Axel Tischer def. Mike Bird
* Dan Moloney def . Warren Banks
* Nina Samuels def. Alexxis Falcon via DQ
* PROGRESS Atlas Championship Match: Ricky Knight Jr. def. Big Damo
* Skye Smitson def. Raven Creed
* Lio Rush def. Man Like Dereiss
* Millie McKenzie def. Lizzy Evo
* No DQ Non-Title Match: Tom Dawkins def. Spike Trivet, earning Cara Noir the right to return to PROGRESS.
Overall, I would say this was the best PROGRESS show I have been to in many a year. The matches ranged from top athleticism to technically sound to masterful storytelling. The audience were all over it and I think this is the first show since the company's return to live events where I felt the full crowd were fully invested into everything they saw. It was great and well deserved as the team from Lee McAteer and Martyn Best down is so invested and care about making good bloody wrestling shows. I admire them for it.
I think the promo and hype videos that built up certain matches were spot on and so perfectly crafted and the only problem I had was the price of the beer, but hey, that's out of the company's control.
What an event. What a night. What a way to culminate a year long storyline.
Pictures: Progress Wrestling