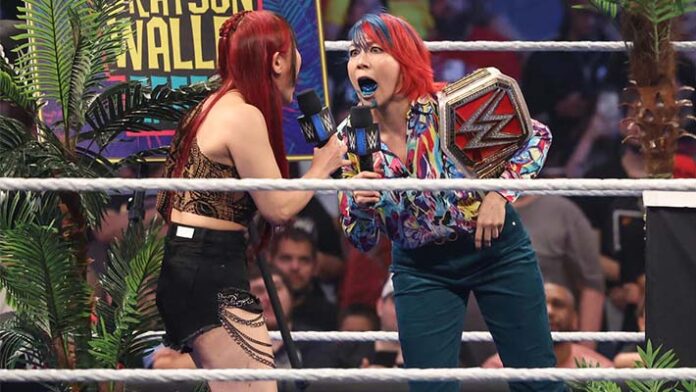 As seen on this week's episode of WWE SmackDown, Asuka and Iyo Sky exchanged words in Japanese.
The following is an English translation of what they said:
Iyo: "Hey! Hey! Hey! Hey! Miss Asuka, you sure are getting WAY too cocky! I win at Money in the Bank (points to briefcases), I will challenge for that title. Iyo Sky will become the NEW CHAMPION! So best regards."
Asuka: "Child! Child! You know, little children are not allowed to be here!"
Iyo: "Shut up, you piece of sh*t!"
Asuka: "Stupid!"
Iyo: "Piece of sh*t!"
Asuka: "Stupid!"
Iyo and Asuka previously had a verbal exchange in Japanese during an episode of RAW in 2022.
You can check out footage from the segment below: