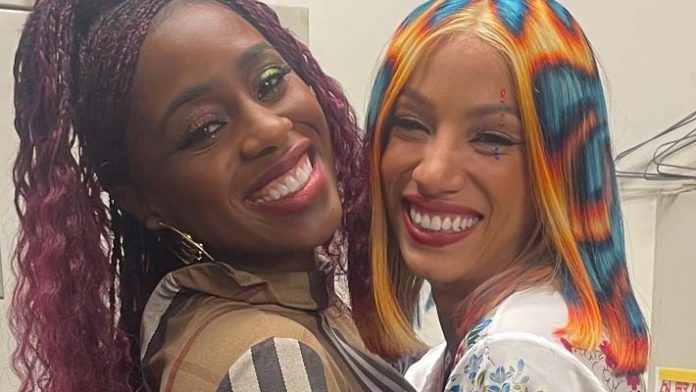 Trinity and Mercedes Mone have a lot in common.
The two are the top women's wrestling stars not in WWE or AEW right now and during a recent interview with Sports Illustrated to promote IMPACT Under Siege 2023, Trinity reflected on walking out on WWE with Mone during their runs as WWE Women's Tag-Team Champions Naomi and Sasha Banks.
"I understand the game, I understand the business, and I knew what I was walking away from that day," she said. "I just didn't expect to go through it publicly. Mercedes didn't let me go through it by myself, so having each other made that a lot easier."
She continued, "But to go through that public humiliation together, it was a lot. To be taught a lesson while sitting back, that was hard and hurtful. But it got me to this point, and I'm pretty happy to be where I am right now."
Check out the complete interview at SI.com.