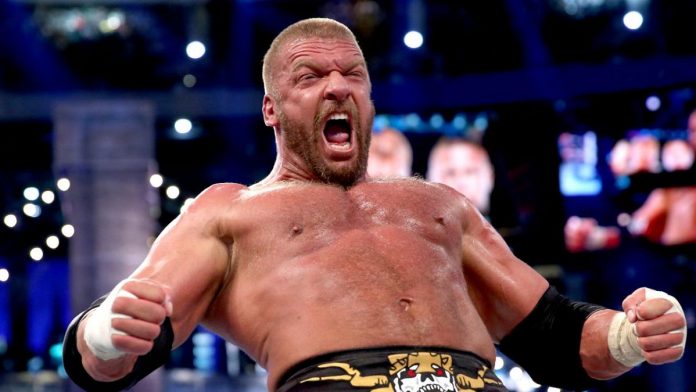 WWE issued the following:
STAMFORD, Conn.–(BUSINESS WIRE)– WWE (NYSE:WWE) announced that Co-Presidents George Barrios and Michelle Wilson, Executive Vice President, Talent, Live Events & Creative, Paul "Triple H" Levesque, and WWE Superstars Charlotte Flair and Nikki Bella will participate in "Surviving and Thriving Global Media Disruption: An Evening with WWE and BTIG." The event will be moderated by BTIG TMT Analysts Brandon Ross and Rich Greenfield on Thursday, September 27, 2018.

The event will be held at Neuehouse in New York City. The evening will be highlighted by fireside chats with WWE management and Superstars as they discuss the evolution of the WWE brand, the impact and importance of data, the role of talent and technology to deepen the fan experience and the Company's future growth opportunities in an environment of media disruption.

About WWE

WWE, a publicly traded company (NYSE:WWE), is an integrated media organization and recognized leader in global entertainment. The Company consists of a portfolio of businesses that create and deliver original content 52 weeks a year to a global audience. WWE is committed to family friendly entertainment on its television programming, pay-per-view, digital media and publishing platforms. WWE's TV-PG, family-friendly programming can be seen in more than 800 million homes worldwide in 24 languages. WWE Network, the first-ever 24/7 over-the-top premium network that includes all live pay-per-views, scheduled programming and a massive video-on-demand library, is currently available in more than 180 countries. The Company is headquartered in Stamford, Conn., with offices in New York, Los Angeles, London, Mexico City, Mumbai, Shanghai, Singapore, Dubai, Munich and Tokyo. Additional information on WWE (NYSE: WWE) can be found at wwe.com and corporate.wwe.com. For information on our global activities, go to http://www.wwe.com/worldwide/.