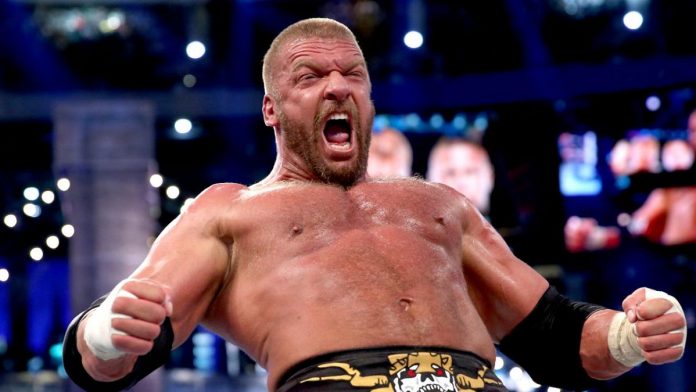 – As seen at Saturday's (October 6, 2018) WWE Super Show-Down pay-per-view event at the Melbourne Cricket Ground (MCG) in Melbourne, Australia on the WWE Network, Triple H beat The Undertaker with Kane and Shawn Michaels at ringside. Triple H tweeted out the following after the match:
Standing in the ring, next to @ShawnMichaels, and looking out to over the 70K fans at #WWESSD was a sight I will never forget.
Thank you to the city of @Melbourne, @TEGDAINTY, and the Australian @WWE Universe for making last night so special…for all of us.

— Triple H (@TripleH) October 6, 2018
– Speaking of WWE Super Show-Down, Dave Meltzer reported on Wrestling Observer Radio the actual attendance was closer to 62,000, but didn't give an exact figure. Michael Cole announced during the broadcast that 70,309 fans were in attendance.