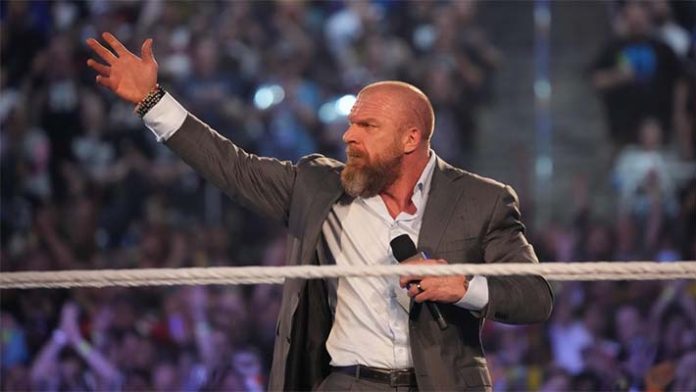 Vince McMahon and Triple H both have high opinions of Austin Theory.
Theory is currently in the middle of his second stint on the WWE main roster. He has consistently been pushed on television over the years, including in a storyline involving Vince McMahon.
Theory, who has expressed interest in working a match with John Cena, who Theory looked up to as a youngster, was reportedly considered by McMahon, who oversaw creative, to be the next John Cena.
In an interview with ESPN, Triple H discussed the possibility of Theory becoming a prominent WWE star and said that he believes Theory has a high ceiling.
"It's a nuanced feeling… once you see this guy's a great athlete, I'm looking for their personality, their charisma. Austin Theory has it, and then some. Do I think he has all the potential to be one of the biggest stars in the business? Absolutely. What determines that? A lot of that is up to him now. You give him little bits of things here and there and he's improving his game and he's smart. He listens to the crowd, he listens to the people. He sees all the stuff that's going on, and he adapts his game on a regular basis."
The main event of WWE RAW is XXX last Monday saw Theory defeat Bobby Lashley while receiving assistance from Brock Lesnar to keep the United States Championship.
As of this writing, he has not made an official entry into the 30-man WWE Royal Rumble Match.