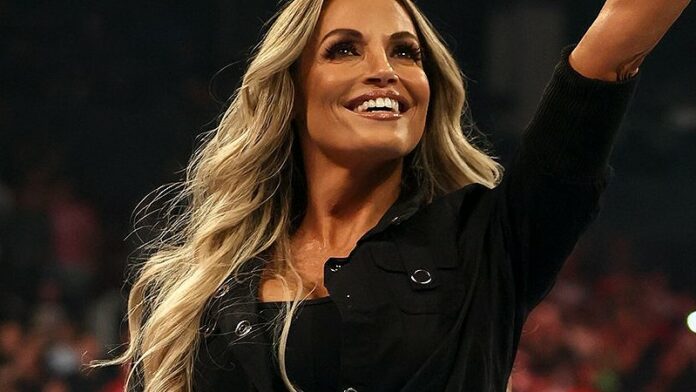 Trish Stratus likes the idea that one day Margot Robbie will play her in a biopic about her extraordinary career.
Stratus' wrestling accomplishments include seven WWE Women's Championships, induction into the WWE Hall of Fame, and a one-time Hardcore Champion.
Margot Robbie has also had success in her own field, having played leading roles in The Suicide Squad, Mary Queen of Scots, and Babylon.
Stratus expressed interest in a biopic directed by former WWE writer/actor Freddie Prinze Jr. on the "My Mom's Basement" podcast.
When Trish asked the show's host, Robbie Fox, for casting suggestions, Fox suggested Margot Robbie, and the Canadian legend agreed. She stated, "Okay, I accept that. I like that."
Fox also suggested Cara Delevigne as Stratus' best friend Lita, to which Trish responded, "Okay, yeah, I like that. [Maybe not looks wise] But like the essence. [The essence. The personality.] Yeah."
Trish and Lita will face Damage CTRL at WWE WrestleMania 39 next month, along with Becky Lynch.
You can check out the complete podcast below: