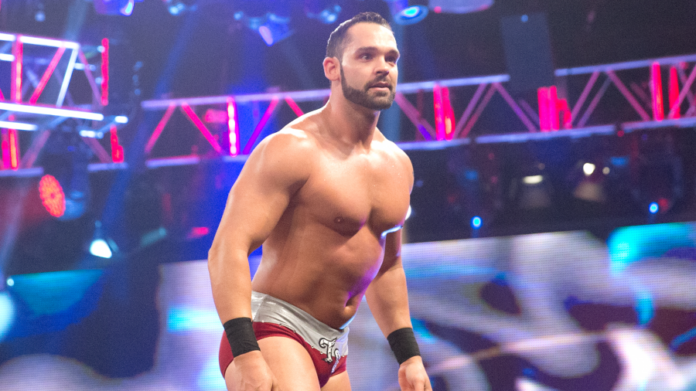 As noted, Tye Dillinger was originally scheduled to challenge Shinsuke Nakamura for the United States Championship on Tuesday's SmackDown Live in Atlanta, GA at the State Farm Arena. However, WWE has announced that Dillinger suffered an injury that will require him to undergo surgery. As a result, his match on SmackDown Live has been pulled.
Dillinger later took to his official Twitter account where he wrote the following:
"Hey guys, I appreciate the kind words as well as the entertaining skeptics :) Accidents happen and I was hoping it wasn't serious, but that was wishful thinking. I really wanted tonight's opportunity for the #USTitle  I require surgery and the timetable is currently unknown. Thank you to the @wwe medical staff for taking quick action. Thank you for the support and I'll be back soon.
P.S. 1- Learning to be Right handed sucks.
2. You REALLY DO need your thumbs. And…
3. It took 7 mins to tweet these messages"
Hey guys,

I appreciate the kind words as well as the entertaining skeptics :) Accidents happen and I was hoping it wasn't serious, but that was wishful thinking. I really wanted tonight's opportunity for the #USTitle
I require surgery and the timetable is….

— Tye Dillinger ? (@WWEDillinger) October 31, 2018
2/2….currently unknown. Thank you to the @wwe medical staff for taking quick action. Thank you for the support and I'll be back soon.

P.S. 1- Learning to be Right handed sucks.
2. You REALLY DO need your thumbs. And…
3. It took 7 mins to tweet these messages ?

— Tye Dillinger ? (@WWEDillinger) October 31, 2018