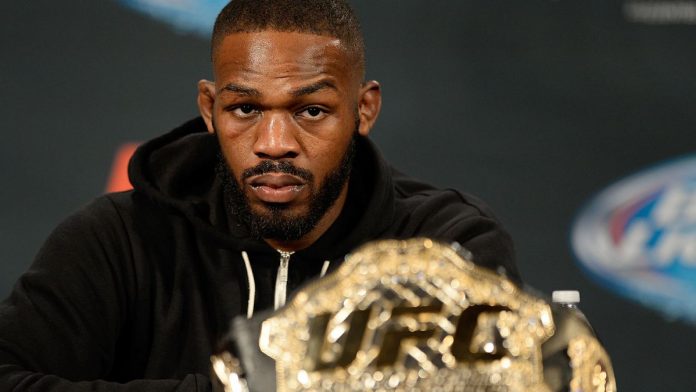 Jon Jones vs. Brock Lesnar.
Once upon a time it almost happened inside the world-famous UFC Octagon.
While making the media rounds promoting his UFC 285 debut in the Heavyweight division against former Interim UFC Heavyweight Champion Ciryl Gane, MMA legend Jon "Bones" Jones reflected on past talk about a potential mega-fight against former UFC Heavyweight Champion and WWE legend Brock Lesnar.
"I think fighting Brock Lesnar would have been really cool," Jones told The Sporting News. "Brock isn't the most technical guy, but he has a massive fan-base. He's a lot bigger than me."
Jones continued, "It would have been one of those cool David and Goliath situations. It would have been cool from cross-sport promoting and we both would have done great things for our family and our team. Financially, that would have been massive. Never say never. Brock, if you're out there."
Watch the complete Jon Jones interview with The Sporting News via the YouTube player embedded below. H/T to Fightful.com for transcribing the above quotes.