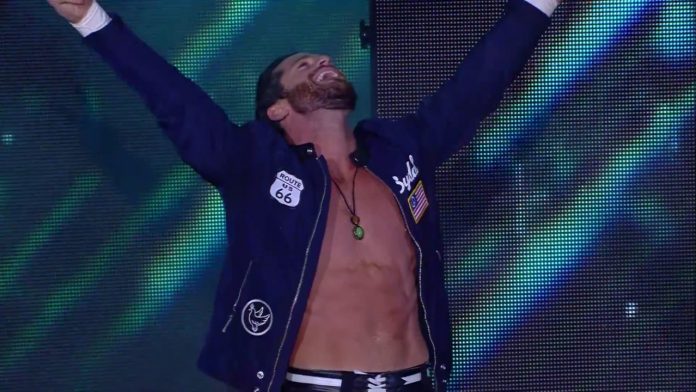 Matt Sydal, formerly Evan Borune in WWE, was called out by the promoter of UK-based BCW. The promoter is claiming that Sydal missed his flight for an event and didn't return the deposit money:
So @findevan gets a deposit for a booking then misses his flight and now thinks he should keep the deposit ?? Saying i can use it towards bringing him in next year. Im not interested so give me my $1200 back and stop being a thief to a genuine honest promoter

— bcwofficial (@bcwofficial) December 3, 2017
And also @findevan ?s agent @WilliamBehrens took the deposit through his paypal then when i requested it back said it was nothing to do with him and to deal with Matt although he dud refund his cut of the deposit $300 out of $1500 only $1200 still to be returned

— bcwofficial (@bcwofficial) December 3, 2017
The emails have bern going back and forward for 3 days so yes that was tried and failed and being told straight im not getting my $1200 because he has spent it

— bcwofficial (@bcwofficial) December 3, 2017

The promoter also published a letter from Sydal's agent Bill Behrens:
I know you wanted Matt to buy a new flight, but so too, if you wanted him there tomorrow, you could have bought the flight too. Its why I gave you the info I research last night looking for the lowest fares. Matt missed the flight due to traffic circumstances beyond his control, honestly & legally were it judged….It was "an act of God", like bad weather or mechanical issues on a plane. British Air offer no good option when called which is no surprise, and its flights were over $3000 now, cost prohibitive for Matt or you. Best deal was $1333, a flight that leaves Tampa in 15 minutes.
If you had needed Matt there, you could have gotten him there, and so would not have lost all hotel, nor visa, and you'd already paid the fee. It would have been the smart, reasonable, and best business decision, but you decided not to do that. Which is your right. But to tell fans Matt couldn't get there for Saturday is not really the truth, as he could have been there. You made a decision to not get him there.
I appreciate that you wanted this to work out better. I did too. I'm out $300. Matt did too, and has said he wants to make good on it. Regardless, I returned $300, and you are welcome.
Thank you
William Behrens