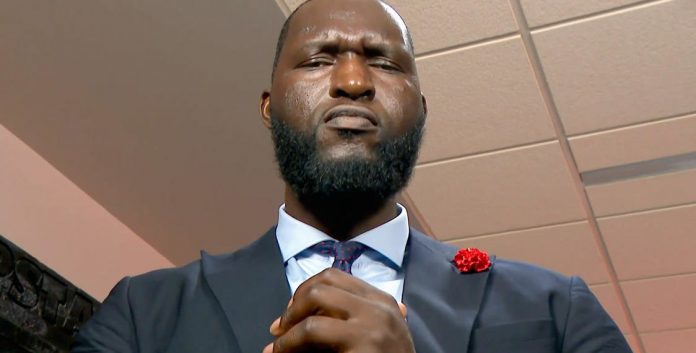 What does another legendary giant of WWE's past think of the tallest man on the current active WWE main roster?
The Undertaker recently spoke with Alex McCarthy for an in-depth interview, during which he offered strong praise for Omos.
During the discussion, the WWE Hall of Fame legend explained how he would use the man who is scheduled to share the ring with Brock Lesnar on "The Grandest Stage of Them All" next month at WrestleMania Goes Hollywood.
"I'm really high on Omos," Undertaker said. "He's still developing that talent and my gosh what a great human being he is. Actually, I'm killing him off cause he's a bad guy right now, but he is a really nice human being and he is a sponge, he wants to get better."
Undertaker continued, "He wants to do all of the things that I look for when I see somebody that I really want to mentor, but it's difficult because its just so hard to book him in a way that he should be booked. He is an attraction, he's not an every week tv kind of guy, he needs to be special."
"He wants to do all of the things that I look for when I see somebody that I really want to mentor, but it's difficult because its just so hard to book him in a way that he should be booked. He is an attraction, he's not an every week tv kind of guy, he needs to be special."

— Alex McCarthy (@AlexMcCarthy88) March 17, 2023