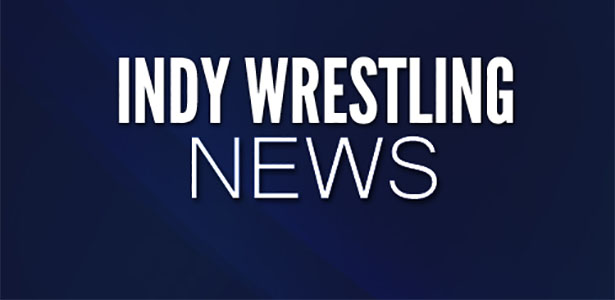 Upcoming Indy Wrestling Events
** Below are events, alphabatized by state/province/country for the next two weeks. This listing is sent weekly.
** Send events you would like added to Nate Stein at nate_stein@hotmail.com or on Twitter @PSPhenom.
** Check out Beyond Ringside at BeyondRingside.com for the latest on Wrestling, MMA, and more.
Wed, Mar 9 – Ohio Valley Wrestling – 4400 Shepherdsville RD, Louisville, KY – 7 pm – ovwrestling.com
Wed, Mar 9 – Rockstar Pro – Rockstar Arena, 1106 E 3rd ST, Dayton, OH – rockstarprowrestling.com
Thu, Mar 10 – Extreme Midget Wrestling – Shooters, 310 E 49th ST, Texarkana, AR – 9 pm – facebook.com/ExtremeMidgetWrestling
Thu, Mar 10 – American Combat Wrestling – Tropical Island Breeze, Gulf View Square Mall, 9409 US Highway 19, New Port Richey, FL – 8 pm – facebook.com/acwpasco
Thu, Mar 10 – WWA4 – WWA4 Wrestling School, 4375 Commerce DR, Atlanta, GA – 8 pm – wwa4.com
Thu, Mar 10 – Prime Time Wrestling – Uptown VFW Post 246, 2916 Lyndale Ave S, Minneapolis, MN – 8 pm – ptwrestling.com
Thu, Mar 10 – Smash – Fanshawe College, 1001 Fanshawa College Blvd, London, ON – 7 pm – smash-wrestling.com
Thu, Mar 10 – Disovery Wrestling – The Jam House Edinburgh, 5 Queen ST, EH2 1JE Edinburgh, UK – 6:15 pm – facebook.com/DiscoveryWrestling
Fri, Mar 11-Sun, Mar 13 – Westside Xtreme Wrestling – Turbinenhlle Oberhausen, Im Lipperfeld 23, 46047 Oberhausen, Germany – facebook.com/WestsideXtremeWrestling
Fri, Mar 11 – Pro South Wrestling – 627 Southern Ave, Piedmont, AL – 7 pm – facebook.com/ProSouthWrestling
Fri, Mar 11 – Pro Wrestling Academy CT – 327 Sandbank RD, Unit C6, Cheshire, CT – 8 pm – facebook.com/PWACT
Fri, Mar 11 – Alternative Pro Wrestling – 305 Cherry ST, Royston, GA – 8:15 pm – facebook.com/apwalternative.prowrestling
Fri, Mar 11 – Freelance – Bottom Lounge, 1375 W Lake ST, Chicago, IL – 9 pm – facebook.com/FreelanceWrestling
Fri, Mar 11 – Wild Championship Wrestling Outlaws – WCWO Arena, 1151 S Kentucky Ave, Indianapolis, IN – facebook.com/groups/WCWOArena/
Fri, Mar 11 – Prime Time Wrestling – Bourbon County Fairgrounds, 30 Legion DR, Paris, KY – 5:30 pm – facebook.com/primetimewrestlingky
Fri, Mar 11 – Northeast Championship Wrestling – Norwood Elks Lodge, 152 Norwood Ave, Norwood, MA – 8 pm – thencw.com
Fri, Mar 11 – AIWF Extreme Professional Wrestling – 1714 N Second ST Hwy 1-45 N, Booneville, MS – 8 pm – facebook.com/EPW-Wrestling-118052001595623
Fri, Mar 11 – Game Changer Wrestling – Manville VFW, 600 Washington Ave, Manville, NJ – 7 pm – GameChangerWrestling.com
Fri, Mar 11 – Aggression/CWF Mid-Atlantic – Mid-Atlantic Sportatorium, 1001 Springwood Ave, Gibsonville, NC – 8 pm – CWF247.com
Fri, Mar 11 – AIWF First Class – Miami Valley Sports Center, 6972 S Dixie Hwy, Franklin, OH – 7 pm – facebook.com/1cwohio
Fri, Mar 11 – Smash – Student Bar, Brock University, 500 Glenridge Ave., St. Catharines, ON – 8 pm – smash-wrestling.com
Fri, Mar 11 – Superkick'd – The Great Hall, 1087 Queen ST W, Toronto, ON – 8 pm
Fri, Mar 11 – Legacy – Spooky Nook Sports, 75 Champ Blvd, Manheim, PA – 7:30 pm – facebook.com/LegacyStartsHere
Fri, Mar 11 – Showcase Pro Wrestling – SPW Arena, 126 Main ST, Woonsocket, RI – 7:47 pm – ShowcaseProWrestling.com
Fri, Mar 11 – Scottich Wrestling Entertainment – Perth College UHI, Crieff Road, PH1 2NX Perth, Perth and Kinross, Scotland – 6:15 pm – sweonline.co.uk
Fri, Mar 11 – Mid-Atlantic Championship Wrestling – Cheraw Community Center, Cheraw, SC – 8 pm – midatlanticwrestling.com
Fri, Mar 11 – Adrenalin Rush Wrestling – ARW Arena, 103 Old McDonald School RD, McDonald, TN – 7 pm – facebook.com/arwrestlingdotcom
Fri, Mar 11 – Tried-N-True – Wilma Rudolph Event Center, 1190 Cumberland DR, Clarksville, TN – facebook.com/TriedNTrueProWrestling
Fri, Mar 11 – Extreme Midget Wrestling – BackRoad MP, 2501 W Ferguson RD, Mount Pleasant, TX – 9 pm – facebook.com/ExtremeMidgetWrestling
Fri, Mar 11 – British Championship Wrestling – Ballerup Hall, East Kilbride, UK – 7 pm – facebook.com/bcwwrestling
Fri, Mar 11 – Britannia Wrestling Promotions – Penyffordd Royal British Legion, CH4 0 Chester, Cheshire, UK – 11 am – facebook.com/britanniawrestling
Fri, Mar 11 – Elite British Wrestling – Newton Memorial Hall, Cowley Lane, S35 1SX Chapeltown, UK – 6 pm – facebook.com/ncwauk
Fri, Mar 11 – Phoenix Events – Newton Memorial Brawl, Cowley Lane, Chapeltown, UK – 6:30 pm – facebook.com/wrestlinginsheffield
Fri, Mar 11 – Rock N Wrestle – Ironworks Venue, 122B Academy ST, IV1 1LX Inverness, UK – 7:30 pm – facebook.com/rocknwrestle
Fri, Mar 11 – Slam! – Top of the World Stafford, 139 Newport Road, ST16 2EZ Stafford, UK – 7 pm – facebook.com/Slamwrestling
Fri, Mar 11 – Target Wrestling – Harraby Communtiy Centre, Carlisle, Cumbria, UK – 6:30 pm – facebook.com/TargetWrestling
Fri, Mar 11 – Tidal Championship Wrestling – Dolphin Centre, Darlington, UK – facebook.com/tidalchampionshipwrestling
Sat, Mar 12 – Omega Wrestling Revolution – Glover Community Development Center, 505 Mt. Calvary Ave, Mobile, AL – 6 pm
Sat, Mar 12 – Real Canadian Wrestling – Royal Canadian Legion #1, 116 7 Ave SE, Calgary, AB – 7:45 pm – facebook.com/groups/realcanadianwrestling
Sat, Mar 12 – Australasian Wrestling Federation – AWF Wrestling Headquarters: Minchinbury M Centre, Unit 49a, 40 Sterling Rd, Minchinbury, NSW, Australia – 7 pm – awfwrestling.com.au
Sat, Mar 12 – Elite Canadian Championship Wrestling – Russian Community Centre, 2114 W 4th Ave, Vancouver, BC – 8 pm – eccw.com
Sat, Mar 12 – Empire Wrestling Federation – Frisbie Middle School, 1442 N Eucalyptus, Rialto, CA – 4 pm – EmpireWrestlingFederation.com
Sat, Mar 12 – Underground Empire Wrestling – UEW Arena, 926 Clela Ave, Los Angeles, CA – 7 pm – facebook.com/undergroundempirewrestling
Sat, Mar 12 – New Era Wrestling – Buffalo Rose, 1119 Washington Ave, Golden, CO – 6 pm – facebook.com/New-Era-Wrestling-225229407508249
Sat, Mar 12 – Power Pro Wrestling – Greater Milford Boys & Girls Club, 101 Delaware Veterans Blvd, Milford, DE – 6 pm – facebook.com/POWERPROWRESTLING1
Sat, Mar 12 – I Believe In Wrestling – Team Vision Dojo, 6923 Narcoossee RD #620, Orlando, FL – 7:30 pm – IBelieveInWrestling.com
Sat, Mar 12 – Paradise Alley Wrestling – Joseph A Mellilo Middle School, 67 Hudson ST, East Haven, FL – 7 pm – facebook.com/Paradise-Alley-Wrestling-441645442696556
Sat, Mar 12 – Ronin Pro – Broward College Gym, 7200 Pine Blvd, Pembroke Pines, FL – 7:30 pm – facebook.com/RONINPROWRESTLING
Sat, Mar 12 – World Xtreme Wrestling – Minneola Recreation Center, 800 N. Highway 27, Minneola, FL – 6:30 pm – WXWwrestling.com
Sat, Mar 12 – Xtreme Wrestling Xperience – National Guard Armory, 608 W McKinnon Ave, Bonifay, FL – 8 pm – facebook.com/pages/XWX-Wrestling/534907309882552
Sat, Mar 12 – AIWF Georgia Premier Wrestling – Pickens County Middle School, 1802 Rufuge RD, Jasper, GA – 7 pm – facebook.com/gpw101
Sat, Mar 12 – American Premier Wrestling – Southern Dance Studio, 1097 Georgia Hwy 24, Statesboro, GA – 7 pm – apwonline.net
Sat, Mar 12 – Deep Southern Championship Wrestling – Pickens County Middle School, 1802 Refuge RD, Jasper, GA – 7 pm – dscw.org
Sat, Mar 12 – Outlaw Championship Wrestling Alliance – Duke's Mix, 976 Main ST, Whiteburg, GA – 7 pm – facebook.com/Outlaw-Championship-Wrestling-Alliance-929209250449233/
Sat, Mar 12 – Renegade Championship Wrestling – Big Red & Blue Building, 806 N 2nd Ave, Chatsworth, GA – 8 pm – Facebook.com/RCWWrestling
Sat, Mar 12 – Southern Fried Championship Wrestling – Nowell Recreation Center, 201 W Spring ST, Monroe, GA – 7 pm – facebook.com/ChampionshipWrestling2013
Sat, Mar 12 – Why We Wrestle – 4236 Level Grove RD, Cornelia, GA – 8 pm – facebook.com/AnarchyCornelia
Sat, Mar 12 – Wrestlemerica – Old Academy Gym, 118 Academy DR, Barnesville, GA – 7:30 pm – facebook.com/wrestlemerica
Sat, Mar 12 – Zero1 USA Supreme – Maroa City Hall, 120B South Locust, Maroa, IL – 7 pm – facebook.com/zero1supreme
Sat, Mar 12 – Impact Pro – 210 E State ST, Algoona, IA – 7 pm – facebook.com/ImpactProWrestling
Sat, Mar 12 – Kentucky Zone Wrestling – Old Shopville Gym, Somerset, KY – 7:30 pm
Sat, Mar 12 – New South Championship Wrestling – National Guard Armory, 900 Morgantown RD, Bowling Green, KY – 7:30 pm – facebook.com/nscwrestling
Sat, Mar 12 – New Origins Wrestling/Pro Wrestling Revolution – Oak Grove Elementary, Corbin, KY – 8 pm – facebook.com/PWRSEKY, facebook.com/neworiginswrestling
Sat, Mar 12 – New South Championship Wrestling – National Guard Armory, Bowling Green, KY – 7:30 pm – nscwrestling.com
Sat, Mar 12 – Ohio Valley Wrestling – National Guard Armory, Bardstown, KY – 7:30 pm
Sat, Mar 12 – Ultimate Championship Wrestling – National Guard Armory, 900 Morgantown RD, Bowling Green, KY – 7:30 pm – ucwkywrestling.webs.com
Sat, Mar 12 – World Wrestling Alliance – National Guard Armory, Central City, KY – 6 pm
Sat, Mar 12 – Wildkat Sports & Entertainment – Meisler Middle School, 3700 Cleary Ave, Metairie, LA – 7 pm – facebook.com/wildkatsports
Sat, Mar 12 – Xtreme Intense Championship Wrestling – The Imperial House, 34701 Groesbeck Hwy, Clintown Township, MI – 7 pm – facebook.com/DetroitXICW
Sat, Mar 12 – Independent Wrestling International – Historic Mounds Theatre, 1029 Hudson RD, St. Paul, MN – facebook.com/Independent-Wrestling-International-123801014365624
Sat, Mar 12 – Minnestora Indpenedent Wrestling – John P Murzyn Hall, 530 Mill ST, Columbia Heights, MN – 8 pm – facebook.com/groups/150580712706/
Sat, Mar 12 – MMWA – South Broadway Athletic Club, 2301 S 7th ST, St. Louis, MO – 8 pm – saintlouiswrestling.com
Sat, Mar 12 – Future Stars of Wrestling – FSW Arena, 6035 Harrison DR, Las Vegas, NV – 7 pm – FutureStarsofWrestling.com
Sat, Mar 12 – Independent Wrestling Federation – IWF Centre, 75 Franklin Ave, Nutley, NJ – 7 pm – campiwf.com
Sat, Mar 12 – Old Time Wrestling – Monroe Business Center, 1041 Glassboro Rd, Building C, Suite 1, Williamstown, NJ – 2 & 7 pm – OldTimeWrestling.net
Sat, Mar 12 – Superstars of Wrestling Federation (Benefit for Veterans) – John Wesley Taylor American Legion Post #232, Barnegat, NJ – 6:30 pm – facebook.com/1GCW.WRESTLING
Sat, Mar 12 – United Wrestling Coalition – Kelly's Banquet Hall, 14 Railroad Ave, Wrightstown, NJ – 7 pm – facebook.com/real.newjersey
Sat, Mar 12 – In Your Face Wrestling – Polish Community Center, 225 Washington Ave Ext, Albany, NY – 7 pm – iyfwrestling.com
Sat, Mar 12 – Legendary Action Wrestling – Taino Towers, 240 E 123rd ST, New York, NY – 4 pm – facebook.com/LegendaryActionWrestling
Sat, Mar 12 – Upstate – Eagle's Club, 1200 Buffalo RD, Rochester, NY – 6 pm – facebook.com/upstateprowrestling
Sat, Mar 12 – CWF Mid-Atlantic – Mid-Atlantic Sportatorium, 1001 Springwood Ave, Gibsonville, NC – 7:30 pm – CWF247.com
Sat, Mar 12 – Mid Ohio Wrestling (Benefit for Barberton Band Boosters) – 795 W Hopocan Ave, Barberton, OH – 7 pm – facebook.com/pages/Mid-Ohio-Wrestling/174312449321673
Sat, Mar 12 – New Ohio Wrestling (Benefit for Solace of Stark County) – RiverTree Jackson, 7373 Portage ST NW, Massillon, OH – 7 pm – facebook.com/newohiowrestling
Sat, Mar 12 – Ohio Wrestling Organization – 1900 Carlton RD, Parma, OH – 5 pm – facebook.com/OWO-Wrestling-LLC-961684343881585
Sat, Mar 12 – Smash – Ecole Publique L'Odyssee, 480 Avenue Norman, North Bay, ON – 5 pm – smash-wrestling.com
Sat, Mar 12 – Excellence Professional Wrestling – Forrest Lodge VFW, 2118 Old Bethlehem Pike, Sellerville, PA – 7 pm – excellenceprofessionalwrestling.com
Sat, Mar 12 – Grand Slam Wrestling – Moosic Youth Center, 606 Main ST, Moosic, PA – 7 pm – facebook.com/grandslamwrestlingpa/
Sat, Mar 12 – International Wrestling Cartel – Court Time Sports Center, 95 Enterprise ST, Suite 100, Elizabeth, PA – 7:30 pm – iwcwrestling.com
Sat, Mar 12 – Pro Wrestling Rampage – Erepa Grotto/Saga Club, 3828 Washington Ave, Erie, PA – 7 pm – facebook.com/ProWrestlingRampage
Sat, Mar 12 – Sanctuary – 172 N Wyoming ST, Hazleton, PA – 7 pm – facebook.com/sanctuarypa
Sat, Mar 12 – Vicious Outcast Wrestling – The Cinema, 410 Laurel Alley, Connellsville, PA – 7 pm – facebook.com/viciousoutcastwrestling
Sat, Mar 12 – UltraWrestle – McCormick High School, 516 Mims DR, McCormick, SC – 7 pm – facebook.com/UltraWrestle
Sat, Mar 12 – AIWF Total Wrestling Experience – 4825 Dayton Blvd, Chattanooga, TN – 8 pm – facebook.com/TWEofChattanooga/
Sat, Mar 12 – AIWF Mid-South Wrestling Association – Rockwood Armory, 111 S Hewitt, Rockwood, TN – 7:30 pm – facebook.com/MSWA.MidSouthWrestlingAssociation
Sat, Mar 12 – New Breed Pro – New Breed Arena, 508 W Main ST, Humboldt, TN – newbreedpro.webs.com
Sat, Mar 12 – Ultimate Extreme Wrestling – UEW Arena, 410 Scruggs RD, East Ridge, TN – 8 pm – facebook.com/UEW15
Sat, Mar 12 – East Texas Pro Wrestling – The New Sexton City Tradedays, 13630 N Main ST, Overton, TX – 6 pm – facebook.com/groups/557167794396943/
Sat, Mar 12 – Extreme Midget Wrestling – Uvalde Country Fairplex, Uvalde, TX – 7:30 pm – facebook.com/ExtremeMidgetWrestling
Sat, Mar 12 – NWA Top of Texas – S2650 Dumas Highway, Amarillo, TX – 7 pm – facebook.com/NWATOT
Sat, Mar 12 – International Pro Wrestling: UK – Snodland Community Centre, Paddlesworth RD, Snodland, Kent, ME6 5DP, UK – 7 pm – ipwuk.com
Sat, Mar 12 – New Wave Wrestling Alliance – The Victoria Baths, Manchester, UK – 3:30 pm – facebook.com/newwavewrestlingalliance
Sat, Mar 12 – Pro Evolution Wrestling – GL1 Leisure Centre, Bruton Way, GL1 10T Glouchester, UK – 6 pm – facebook.com/proevowrestling
Sat, Mar 12 – Pro Wrestling Chaos – Hanham Community Centre, High ST, Hanham, BS15 3EJ Bristol, UK – 6:30 pm – facebook.com/ProWrestlingChaos
Sat, Mar 12 – Pro Wrestling Elite – Ayr Citadel Leisure Centre, KA7 1JB Ayr, UK – 6:30 pm – facebook.com/ProWrestlingEllite
Sat, Mar 12 – Target Wrestling – The Venue, Unit 7 Englishgate Plaza, CA1 1RP, Carlisle, Cumbria, UK – 6:30 pm – facebook.com/TargetWrestling
Sat, Mar 12 – AIWF Mid-Atlantic – Bland County High School, Rocky Gap, VA – 7:30 pm – facebook.com/aiwfmidatlantic
Sat, Mar 12 – AIWF Mega Pro Wrestling – Racine Fire Department, 400 Volunteer ST, Racine, WV – 8 pm – facebook.com/pages/Mega-pro-wrestling/395090393874121
Sat, Mar 12 – Wisconsin Professional Wrestling – Baba Louie's, 419 Main Ave, De Pere, WI – 7 pm – facebook.com/wisconsinprowrestling
Sat, Mar 12 – Fighting Spirit Pro – ?, Manville, WY – 4 pm – facebook.com/Fighting-Spirit-Pro-1397083797192145
Sun, Mar 13 – The Wrestling Experience – Gadsden Convention Hall, 334 S 1st ST, Gadsden, AL – 2 pm – facebook.com/thewrestlingexperience
Sun, Mar 13 – Kentuckiana Diehard Wrestling – Jefferson Arena, 1416 Spring ST, Jeffersonville, IN – 5 pm – kdwrestling.com
Sun, Mar 13 – ? – Tumble Shine Gymnastics, Berea, KY – 8 pm
Sun, Mar 13 – Prime Time Wrestling – Georgetown Bingo Hall, Georgetown, KY – 6:30 pm
Sun, Mar 13 – Northeast Wrestling – NFA High School, 201 Fullerton Ave, Newburgh, NY – 8 pm – northeastwrestling.com
Sun, Mar 13 – Premiere Wrestling Xperience – Cabarrus Arena, 4751 Highway 49 S, Concord, NC – 4 pm – pwxpro.com, facebook.com/pwxwrestling
Sun, Mar 13 – USIWF – 1309-A South Park DR, Kernersvile, NC – 1 pm – facebook.com/USIWF
Sun, Mar 13 – Pro Wrestling Eclipse – Oshawa LEgion Bridge 43, Oshawa, ON
Sun, Mar 13 – Victory Commonwealth Wrestling – Lee's Palace, 529 Bloor ST W, Toronto, ON – 5:30 pm – facebook.com/victorycwrestling
Sun, Mar 13 – NWA Blue Collar – North Portland Eagles Hall, 7611 N Exeter, Portland, OR – 6 pm – facebook.com/NWABLUECOLLARWRESTLING
Sun, Mar 13 – Code Red Wrestling – Century III Mall, 3075 Clairton RD, West Mifflin, PA – 3 pm – facebook.com/CodeRedWrestling
Sun, Mar 13 – Battlewar – Les Foufounes Electriques, 87 St-Catherine E, Metro St-Laurent, QC – 8 pm – facebook.com/battlewarinfo
Sun, Mar 13 – Old School Championship Wrestling – Hanahan Rec Complex Gym, 3100 Mabeline RD, Hanahan, SC – 5 pm – oscwonline.com
Sun, Mar 13 – American Wrestling – Northgate Arena, Victoria Road, Chester, UK – epwwrestlinguk.com
Sun, Mar 13 – Exposure Entertainment – Fuel Rock Club, Womanby ST, CF101BR Cardiff, UK – 7 pm – facebook.com/ExposureEntertainment
Sun, Mar 13 – Futureshock Wrestling – Stockport Masonic Guildhall, 169-171 Wellington RD S, Stockport, SK1 3UA, UK – facebook.com/FutureShockWres
Sun, Mar 13 – LCW Elevation – Brockington College, Biaby RD, LE19 4AQ Enderby, UK – 2:30 pm – facebook.com/lcwelevation
Sun, Mar 13 – Pride Promotions – Tavistock Town Hall, Tavistock, UK – 5:30 pm – facebook.com/pridepromotion
Sun, Mar 13 – Pro Wrestling Pride – Tavistock Town Hall, PL 19 0A Tavistock, UK – 6:30 pm – ProWrestlingPride.com
Sun, Mar 13 – PROGRESS – The Garage London, 20-22 Highbury Corner, N5 1RD London, UK – 3 pm – facebook.com/ProgressWrestling
Sun, Mar 13 – Tidal Championship Wrestling – Leeds University Union, University Square, Leeds, UK – 6 pm – facebook.com/tidalchampionshipwrestling
Mon, Mar 14-Tue, Mar 15 – Micro Championship Wrestling – Renegades, West Palm Beach, FL – facebook.com/MicroChampionshipWrestling
Wed, Mar 16 – Ohio Valley Wrestling – 4400 Shepherdsville RD, Louisville, KY – 7 pm – ovwrestling.com
Wed, Mar 16 – Rockstar Pro – Rockstar Arena, 1106 E 3rd ST, Dayton, OH – rockstarprowrestling.com
Wed, Mar 16 – Extreme Midget Wrestling – Electric Cowboy, 165 S Stemmons Fwy, Lewisville, TX – 9 pm – facebook.com/ExtremeMidgetWrestling
Thu, Mar 17 – American Combat Wrestling – Tropical Island Breeze, Gulf View Square Mall, 9409 US Highway 19, New Port Richey, FL – 8 pm – facebook.com/acwpasco
Thu, Mar 17 – Micro Championship Wrestling – One Night Stand, Brandon, FL – facebook.com/MicroChampionshipWrestling
Thu, Mar 17 – WWA4 – WWA4 Wrestling School, 4375 Commerce DR, Atlanta, GA – 8 pm – wwa4.com
Fri, Mar 18-Sat, Mar 19 – Fully Loaded Pro Wrestling – The Vegas Motel, 2315 N Broadway, Minot, ND – facebook.com/fullyloadedprowrestling
Fri, Mar 18-Tue, Mar 22 – Micro Championship Wrestling – Palm Bay Fair, Palm Bay, FL – facebook.com/MicroChampionshipWrestling
Fri, Mar 18 – Gulf South Wrestling – Elberta Civic Center, 25070 Pine ST, Elberta, AL – 7:30 pm – facebook.com/acwnetwork
Fri, Mar 18 – Pro South Wrestling – 627 Southern Ave, Piedmont, AL – 7 pm – facebook.com/ProSouthWrestling
Fri, Mar 18 – Real Canadian Wrestling – Springbrook Multi-plex, Springbrook, AB – 7:45 pm – facebook.com/groups/realcanadianwrestling
Fri, Mar 18 – All Star Wrestling – Totem Hall, 1380 Stawamus RD, Squamish, BC – 10:30 pm
Fri, Mar 18 – Big West Wrestling – Lake City Bowling & Billiards, Kelowna, BC – facebook.com/CNWABigWestWrestling
Fri, Mar 18 – Big West Wrestling – Lake City Bowling & Billiards, #100-2789 Hwy 97N, Kelowna, BC – 7:30 pm – facebook.com/CNWABigWestWrestling
Fri, Mar 18 – Pro Wrestling Academy CT – 327 Sandbank RD, Unit C6, Cheshire, CT – 8 pm – facebook.com/PWACT
Fri, Mar 18 – Championship Wrestling Entertainment – Fort Pierce Police Athlete League, 903 S 21st ST, Fort Pierce, FL – 7:30 pm – facebook.com/CWEPro
Fri, Mar 18 – All Star Wrestling Network – AWN WrestlePlex, 1361 Peach Pkwy, Fort Valley, GA – 8 pm – allstarwrestlingnetwork.com
Fri, Mar 18 – Alternative Pro Wrestling – 305 Cherry ST, Royston, GA – 8:15 pm – facebook.com/apwalternative.prowrestling
Fri, Mar 18 – AAW – Berwyn Eagles Club, 6309 W 26th ST, Berwyn, IL – 7 pm – aawrestling.com
Fri, Mar 18 – NWA Supreme – Southwestern High School Gym, 167 S Main Cross ST, Hanover, IN – 7:30 pm – facebook.com/nwasupreme
Fri, Mar 18 – Wild Championship Wrestling Outlaws – WCWO Arena, 1151 S Kentucky Ave, Indianapolis, IN – facebook.com/groups/WCWOArena/
Fri, Mar 18 – Impact Pro – Forte', 615 3rd ST, Des Moines, IA – 7 pm – facebook.com/ImpactProWrestling
Fri, Mar 18 – Chaotic Wrestling – Lawrence Elks #65, 652 Andover ST, Lawrence, MA – 8 pm – chaoticwrestling.com
Fri, Mar 18 – AIWF Extreme Professional Wrestling – 1714 N Second ST Hwy 1-45 N, Booneville, MS – 8 pm – facebook.com/EPW-Wrestling-118052001595623
Fri, Mar 18 – Innovative Hybrid Wrestling – Old Cosmo Complex, 125 Westmoreland ST, Moncton, New Brunswick – 7:30 pm – facebook.com/IHWwrestling
Fri, Mar 18 – CWF Mid-Atlantic "Queens of Combat"- Mid-Atlantic Sportatorium, 1001 Springwood Ave, Gibsonville, NC – 8 pm – CWF247.com
Fri, Mar 18 – Absolute Intense Wrestling – Our Lady of Mt. Carmel School, 1355 W 70th ST, Cleveland, OH – 7:30 pm – aiwrestling.com
Fri, Mar 18 – AIWF First Class – Miami Valley Sports Center, 6972 S Dixie Hwy, Franklin, OH – 7 pm – facebook.com/1cwohio
Fri, Mar 18 – Adrenalin Rush Wrestling – ARW Arena, 103 Old McDonald School RD, McDonald, TN – 7 pm – facebook.com/arwrestlingdotcom
Fri, Mar 18 – Extreme Midget Wrestling – NOS Bar, 240 W Main ST, Azle, TX – 9 pm – facebook.com/ExtremeMidgetWrestling
Fri, Mar 18 – Permian Pro Wrestling Association Mini Luchadores – ?, Monahans, TX – facebook.com/permianpro.ppwa
Fri, Mar 18 – 4FW – The Laverton, Bratton RD, BA13 3EN Westbury, UK – 7 pm – 4fw-online.com
Fri, Mar 18 – Brew City Wrestling – Knights of Columbus Hall, 1800 S 92 ST, West Allis, WI – 7:30 pm – brewcitywrestling1.com
Sat, Mar 19 – Real Canadian Wrestling – Evansdale Community League, 9111 150 Ave, Edmonton, AB – 7:45 pm – facebook.com/groups/realcanadianwrestling
Sat, Mar 19 – Lucha Libre Voz – ASU Preparatory Academy, 735 E Fillmore ST, Phoenix, AZ – 3 pm – luchalibrevoz.com, facebook.com/luchalibreraw
Sat, Mar 19 – SoCal Pro Wrestling – Oceanside Boys & Girls Club, 401 Country Club LA, Oceanside, CA – 7 pm – SoCalProWrestling.com
Sat, Mar 19 – XWW – VFW Post 10040, 8548 Lankershim Blvd, Sun Valley, CA – 8 pm – facebook.com/thexwwpro
Sat, Mar 19 – Descension Pro Wrestling – Sons of Italy Concordia Lodge 20, 34 Center ST, Torrington, CT – facebook.com/DescensionProWrestling
Sat, Mar 19 – Fight Club Finland – Töölön Kisahalli, Paavo Nurmis gränd 1, 00250 Helsingfors, 00250 Helsinki, Finland – 8 pm – facebook.com/fcfwrestling
Sat, Mar 19 – Coastal Championship Wrestling – Coral Springs Charter School, 3205 N University DR, Coral Springs, FL – 8 pm – ccwevents.com
Sat, Mar 19 – NWA Southeastern Wrestling Association – Pavo Peacock Center, Pavo, GA – 7 pm – facebook.com/pages/Southeastern-Wrestling-Association/330697750444463
Sat, Mar 19 – Renegade Championship Wrestling – Big Red & Blue Building, 806 N 2nd Ave, Chatsworth, GA – 8 pm – Facebook.com/RCWWrestling
Sat, Mar 19 – Southern Style Pro Wrestling – 4484 Hwy 411 N, Eton, GA – 8 pm – facebook.com/southernstyleprowrestling
Sat, Mar 19 – German Wrestling Promotion – Markgrafensaal, Ludwistraße 16, 91126, Schwabach, Germany – 6:30 pm – facebook.com/gwpwrestling
Sat, Mar 19 – Fire Pro Wrestling – 7071 Broadway, Merrillville, IN – 6 pm – facebook.com/fire.pro.wrestling
Sat, Mar 19 – New Wave Pro – New Wave Pro Arena, 1439 Ash ST, Terra Haute, IN – 6 pm – facebook.com/NewWavePro
Sat, Mar 19 – Ohio Valley Wrestling – Vaughn Reno Starks Community Center, Elizabethtown, KY – 7:30 pm
Sat, Mar 19 – VooDoo Wrestling – Playground Gym, 1200 Avenue D, Westwego, LA – 7 pm – facebook.com/VooDoo-Wrestling-469272303224282/
Sat, Mar 19 – Limitless Wrestling – American Legion Post 84, 156 Park ST, Orono, ME – 7:30 pm – facebook.com/LimitlessWrestling
Sat, Mar 19 – MCW – Frederick Indoor Sports Center, 1845 Brookfield CT, Frederick, MD – 8 pm – facebook.com/MarylandChampionshipWrestling
Sat, Mar 19 – Imperial Wrestling Entertainment – MAC TV Studios, 312 W Michigan ST, Mount Pleasant, MI – 4 pm – facebook.com/imperialwrestlingentertainment
Sat, Mar 19 – American Wrestling Federation – Farmington High School, 20655 Flagstaff Ave, Farmington, MN – 8 pm – facebook.com/proAWF
Sat, Mar 19 – Mid Atlantic Wrestling Alliance – Berlin Community Center, 5 Franklin Ave, Berlin, NJ – 7 pm – facebook.com/mawaprowrestling
Sat, Mar 19 – Minnesota Extreme Wrestling – Coon Rapids American Legion, 11640 Crooked Lake Blvd NW, Coon Rapids, MN – 7:30 pm – facebook.com/pages/Minnesota-extreme-wrestling/503227049739916
Sat, Mar 19 – Steel Domain Wrestling – Richfield American Legion, 6501 Portland Ave, Richfield, MN – 7 pm – facebook.com/steeldomainwrestling
Sat, Mar 19 – Old Time Wrestling – Monroe Business Center, 1041 Glassboro Rd, Building C, Suite 1, Williamstown, NJ – 2 pm – OldTimeWrestling.net
Sat, Mar 19 – Ultimate Wrestling – Phelps Community Cener, 8 Banta ST, Phelps, NY – 6 pm – ultimatewrestling.us
Sat, Mar 19 – FTW – La Boom, 56-15 Northern Blvd, Woodside, NY – 5 pm – ftwprowrestling.com
Sat, Mar 19 – East Coast Wrestling Association – Woodbury Heights Community Center, 741 Helen Ave, Woodbury Heights, NJ – 7 pm – facebook.com/groups/ECWAwrestling1967
Sat, Mar 19 – Mid Atlantic Wrestling Alliance – Berlin Community Center, Berlin, NJ – 6:15 pm – facebook.com/mawaprowrestling
Sat, Mar 19 – Superstars of Wrestling – 499 N Main ST, Barnaget, NJ – 6:30 pm – facebook.com/1GCW.WRESTLING
Sat, Mar 19 – Evolve – La Boom, 56-15 Northern Blvd, Woodside, Queens, NY – 6 pm – dgusa.tv
Sat, Mar 19 – FTW – La Boom, 56-15 Northern Blvd, Woodside, NY – 4 pm – ftwprowrestling.com
Sat, Mar 19 – Ultimate Wrestling – Phelps Community Center, 8 Banta ST, Phelps, NY – 6 pm – ultimatewrestling.us
Sat, Mar 19 – AIWF Mid-Atlantic – Veterans Memorial Park, 691 W Lebanon ST, Mount Airy, NC – 7:30 pm – facebook.com/aiwfmidatlantic
Sat, Mar 19 – CWF Mid-Atlantic – Mid-Atlantic Sportatorium, 1001 Springwood Ave, Gibsonville, NC – 7 pm – CWF247.com
Sat, Mar 19 – Dangerzone Sports Entertainment – The Salvation Army & Boys & Girls Club, 316 S Tarboro ST, Wilson, NC – 7:30 pm – facebook.com/pages/Danger-Zone-Sports/532725210128741
Sat, Mar 19 – Milestone – Hickory National Guard Armory, 1251 8th ST NE, Hickory, NC – 8 pm – facebook.com/milestonewrestling
Sat, Mar 19 – North American Wrestling Alliance – Rock Gym, 185 Shady ST, Newland, NC – 7 pm – facebook.com/NAWA-Professional-Wrestling-1665340640360074
Sat, Mar 19 – North Carolina Wrestling Association – Clayton Fitness, 1370 Cameron Way, Clayton, NC – 7:30 pm – facebook.com/NorthCarolinaWrestlingAssociation
Sat, Mar 19 – Pro-Wrestling (Benefit for Fibromellar Cancer Foundation) – John D Fuller Sr RAC, 6627 Old Bunce RD, Fayetteville, NC – Fan Fest 4 pm, Event 6 pm – facebook.com/Seekanddestroycancer/
Sat, Mar 19 – X-treme Wrestling Entertainment – Hocking College Student Center, 3301 Hocking Parkway DR, Nelsonville, OH – 8 pm – facebook.com/XWEWrestlingOhio
Sat, Mar 19 – Capital City Championship Combat – Vanier Columbus Club, 260 McArthur Ave, Ottawa, ON – 8 pm – c4wrestling.com
Sat, Mar 19 – Conflict – Tri-City Multicultural Center, Corner of Weber and Ottawa ST, Kitchener, ON
Sat, Mar 19 – Magnificent Championship Wrestling – Royal Canadian Legion Branch #90, 21 Oak ST, Brantford, ON – 7 pm – facebook.com/magnificentchampionship
Sat, Mar 19 – Pure Wrestling Association – Alpine Club of Kitchener, 464 Maple Ave, Kitchener, ON – 7 pm – facebook.com/pwacanadawrestling
Sat, Mar 19 – Pro Wrestling Express – PWX Wrestleplex, 2125 Beacon ST, McKeesport, PA – 7:30 pm – pwxtv.com, facebook.com/nwaeast.pwx
Sat, Mar 19 – Northern Championship Wrestling – Centre Culturel Et Communautaire, 120 Blvd Du Seminaire, Sainte-Therese, QC – 7:30 pm – ncw.qc.ca
Sat, Mar 19 – Xtreme Wrestling Alliance – John Hope Settlement House, 7 Thomas P Whitten Way, Providence, RI – 7 pm – facebook.com/xwari
Sat, Mar 19 – AIWF Total Wrestling Experience – 4825 Dayton Blvd, Chattanooga, TN – 8 pm – facebook.com/TWEofChattanooga
Sat, Mar 19 – ECB – Belmont Station #3, 197 Sequayah RD, Andersonville, TN – 7:30 pm
Sat, Mar 19 – New Breed Pro – New Breed Arena, 508 W Main ST, Humboldt, TN – newbreedpro.webs.com
Sat, Mar 19 – Ultimate Extreme Wrestling – UEW Arena, 410 Scruggs RD, East Ridge, TN – 8 pm – facebook.com/UEW15
Sat, Mar 19 – Extreme Midget Wrestling – Legends Bar & Grill, 8204 Bedford Euless RD, North Richland Hills, TX – 9 pm – facebook.com/ExtremeMidgetWrestling
Sat, Mar 19 – League of Lions Wrestling – 315 Pope ST, Marshall, TX – 7:30 pm – facebook.com/leagueoflionswrestling
Sat, Mar 19 – Metroplex Wrestling – 1820 Reliance Pkwy, Suite 100, Bedford, TX – 8 pm – metroplexwrestling.com
Sat, Mar 19 – NWA Top of Texas – S2650 Dumas Highway, Amarillo, TX – 7 pm – facebook.com/NWATOT
Sat, Mar 19 – Victory Pro Wrestling – CC Allstar Gym, 3126 Holly RD, Corpus Christi, TX – 7 pm – facebook.com/officialvpw
Sat, Mar 19 – Alpha Omega Wrestling – Winter Gardens, Marine Road, LA4 4BU Morecambe, UK – 6 pm – facebook.com/AOWUK
Sat, Mar 19 – Alternative Wrestling – Hadley Stadium, Wilson RD, B66 4NL Smethwick, UK – 7 pm – altwrestling.co.uk
Sat, Mar 19 – Grapple Wrestling – Fight Science – Morley, Unit 10, Howley Park RD, LS27 0BP Leeds, UK – 7:30 pm – facebook.com/GrappleWrestlingLeeds
Sat, Mar 19 – New Generation Wrestling – Borough Hall, Hartlepool, UK – 6:30 pm – ngwuk.com
Sat, Mar 19 – Norton British Wrestling – Royal British Legion Crowland, Chapel ST, PE6 0AW Crowland, Peterborough, UK – 7 pm – facebook.com/norton.british.wrestling
Sat, Mar 19 – RAD Pro Wrestling – Chuter Ede Community Association, Galesworthy RD, NE34 South Shields, UK – 5:30 pm – facebook.com/RadProWrestling
Sat, Mar 19 – Ultra Championship Wrestling Zero – Middlesex High, 454 General Puller Hwy, Saluda, VA – 6:30 pm – ucwzero.com
Sat, Mar 19 – Fusion – Body By D Gym & Fitness Center, 106 N Constitution DR, Yorktown, VA – 6:30 pm – facebook.com/fusionwrestlingonline
Sat, Mar 19 – ? (Jabo Ward Memorial) Bradley Prosperity Fire Department, 5950 Robert C Byrd Dr, Mount Hope, WV – 4 pm
Sun, Mar 20 – Kentuckiana Diehard Wrestling – Jefferson Arena, 1416 Spring ST, Jeffersonville, IN – 5 pm – kdwrestling.com
Sun, Mar 20 – Chilanga Mask – Coliseo Coacalco, Allende No 7 Esq via Lopez Portillo, Atras de Chrysler y Rrstaurante "La Barranca", En San Lorenzo Coacalco, Mexico – 2 pm – facebook.com/chilanga.mask
Sun, Mar 20 – Michigan Wrestling Organization – City Market, 3600 S Dort Hwy, Flint, MI – 2 pm – facebook.com/Michigan-Wrestling-Organization-294443287149
Sun, Mar 20 – Xtreme Intense Championship Wrestling – The Ritz Detroit, 24300 Hoover RD, Warren, MI – 5:30 pm – facebook.com/DetroitXICW
Sun, Mar 20 – Evolve – American Leagion Floyd Bennett Post 1060, 5601 Avenue N, Brooklyn, NY – 8 pm – dgusa.tv
Sun, Mar 20 – Tier 1 Wrestling – Floyd Bennett American Legion Post #1060, 5601 Ave N, Brooklyn, NY – 4 pm – tier1wrestling.org
Sun, Mar 20 – Pure Pro Wrestling – Caswell County Parks & Recreation Center, 228 County Park RD, Yanceyville, NC – 4 pm – facebook.com/pureprowrestling
Sun, Mar 20 – Crossfire – Merritton Community Centre, 7 Park Ave, St. Catharines, ON – 4 pm – crossfirewrestling.com
Sun, Mar 20 – NWA Blue Collar – North Portland Eagles Hall, 7611 N Exeter, Portland, OR – 6 pm – facebook.com/NWABLUECOLLARWRESTLING
Sun, Mar 20 – Pagoda Pro – 38 South Sterley ST, Shillington, PA – 5 pm – facebook.com/shillington.ssq
Sun, Mar 20 – New Generation Wrestling – Coventry Arena, Croft RD, CV1 3AZ Coventry, UK – 4:30 pm – ngwuk.com
Sun, Mar 20 – Reckless Intent Wrestling – Reckless Intent Unit, EH54 8RA Livingston, West Lothian, UK – 1:30 pm – facebook.com/RECKLESSINTENTTV
Sun, Mar 20 – NOVA Pro Wrestling – Annandale Sports Center, 6728 Industrial RD, Springfield, VA – 5 pm – facebook.com/NorthernVirginiaProWrestling
Sun, Mar 20 – Action Packed Wrestling – Roll-A-Rama, 137 7th Ave, Huntington, WV – 7 pm – facebook.com/Actionpackedwrestling