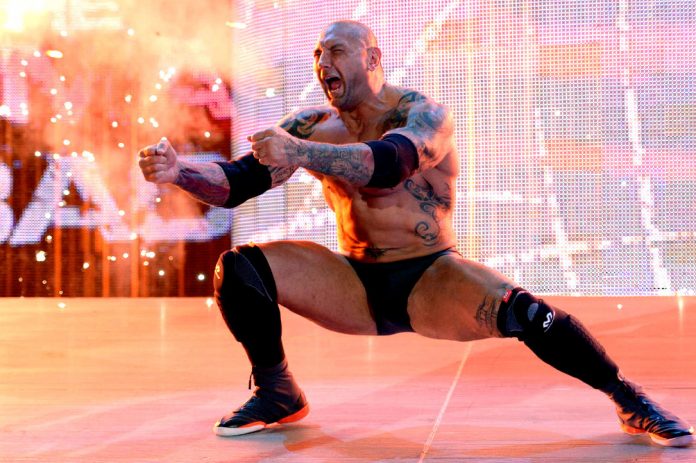 Variety.com is reporting that Dave Batista has signed on to be part of the upcoming Dune film. IMDB.com describes the film as a "feature adaptation of Frank Herbert's science fiction novel about the son of a noble family trying to avenge his father's death while saving a spice planet that he is entrusted to protect."
BleedingCool.com is reporting that shooting is scheduled to start as early as next month. It's possible that Batista's schedule will conflict with WrestleMania 35 and the studio might not be allow him to compete due to a risk of injury.
WWE teased a Batista vs. Triple H match for WrestleMania 35 but with Triple H still recovering from injury and Batista's schedule, the odds of the match happening now seem to be less likely.