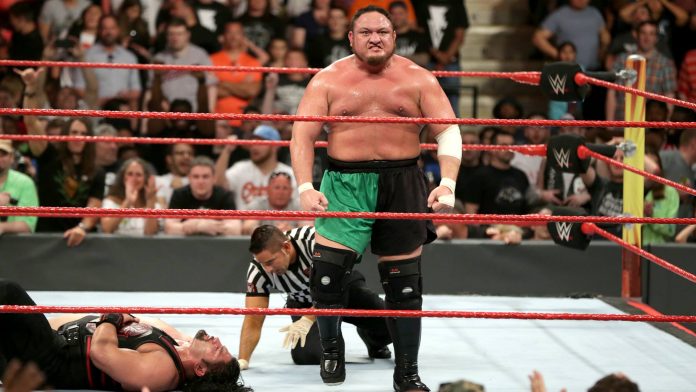 WWE Hall of Famer Kurt Angle announced on Monday morning via Twitter that Samoa Joe suffered an injury on Monday Night Raw and would be unable to compete in the upcoming Mixed Match Challenge series.
WWE has revealed that Joe suffered an injury to his right foot. WWE Doctor Chris Amann noted that during his match with Rhyno on Raw, Joe felt a "pop" at the bottom of his right foot.
"We took a look and believe he has a plantar fascia rupture, which is a thick tissue rupture under the foot, "said Amann.  "We will get an MRI to confirm. Treatment includes a period of immobilization in a boot with crutches and platelet rich plasma injections."
PWinsider.com is reporting that Joe will go under an MRI today.