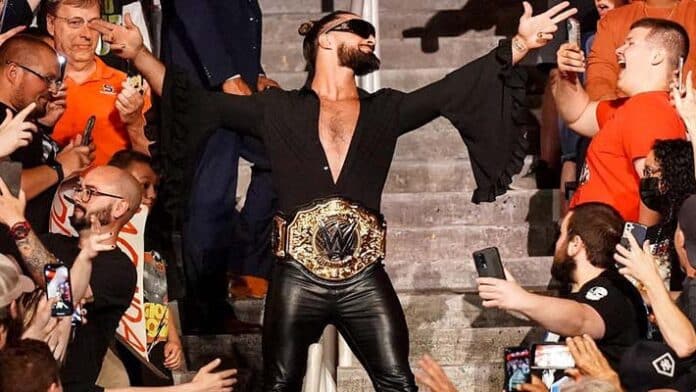 Seth Rollins defeated AJ Styles in the WWE World Heavyweight Title tournament finals at Night of Champions on Saturday. Brock Lesnar defeated Cody Rhodes at the same show, tying their rivalry at 1-1, with each star having a win over the other.
On Monday's RAW, Rhodes cut a promo in which he challenged Lesnar to a third match. Also on RAW, Rollins and Styles defeated Damien Priest and Finn Balor in the main event.
Dave Meltzer stated on Wrestling Observer Radio that WWE does not intend to have Lesnar feud with Rollins once he is finished with his program with Rhodes.
He stated, "So they are doing another match [Lesnar and Rhodes]. I don't know if it's gonna be in London or it'll be in Detroit, but they are definitely doing another match. And I did check and there is nothing in the cards right now for Lesnar with Seth Rollins. It's not. I mean, they could do it later, but it's nothing that's in the plans right now. It's just Lesnar with Cody. I don't know how Seth wrestles. I thought maybe we would find out. I thought maybe it'd be like Damien Priest, but then, by the end of the show tonight, it was….when that thing was over, it's like, I don't think they're gonna go to Seth and Damian Priest because if they did, all I would say is what a stupid finish they did."
(h/t to WrestlingNews.co for the transcription)