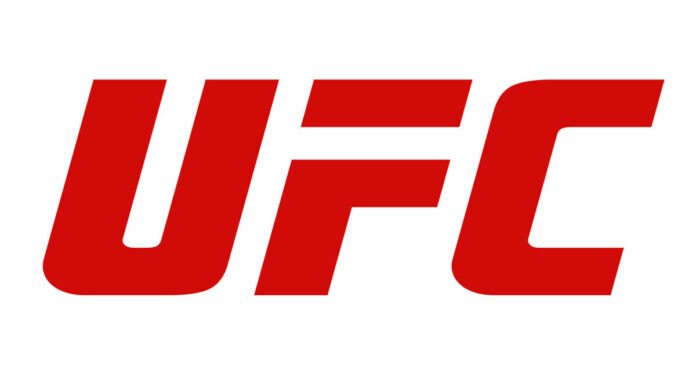 Mark your calendars for November 6th as there is full confirmation that Kamaru Usman will defend his UFC Welterweight Championship in a rematch against Colby Covington at UFC 268 in Madison Square Garden. The perfect venue for what is building-up to be one of the most hyped bouts of the year.
The stage is all set for UFC Welterweight champion Kamaru Usman's title defence in a rematch against number one ranked and bitter rival Colby Covington at UFC 268 on November 6th.
As mentioned, the event will be held at the prestigious Madison Square Garden in the heart of New York City which is sure to be a major draw for all parties interested in watching these two incredible fighters clash once again.
These two men have set the Welterweight division alight, and after their first showing back at UFC 245 in December 2019, the much anticipated and long-awaited rematch is finally happening, and it could not have come much sooner!
Not only will the Pay-Per View be capped off with such a captivating main event, but the undercard also bolsters an impressive array of MMA talent:
In another highly anticipated rematch, Rose Namajunas makes her first title defence since winning the UFC Women's Strawweight Championship against the woman that she defeated to win the title, Zhang Weili.
After losing to Khabib Nurmagomedov at UFC 254 for the Lightweight Championship, Justin Gaethje makes a return to take on a fired-up Michael Chandler.
Former Middleweight champion Luke Rockhold also makes a return to the UFC with the likes of Germaine De Randamie, Frankie Edgar and Irene Aldana all appearing on the undercard.
Fans tuning into the event can take advantage of some of the free bet offers available on OLBG that can offer a compiled list of free betting offers from a variety of quality sportsbooks.
UFC 245 – Usman defeats Covington in a captivating showdown:
Two men who have set the UFC's Welterweight division ablaze and two men who absolutely cannot stand each other, it's just the perfect main event for a UFC PPV at the Garden.
As stated, this will be the pairs second encounter and a rematch from the main event of UFC 245 back in December 2019, which Usman won via stoppage in the closing minute of the final round.
The fight was everything fans expected and more as well perfectly showcasing how deadly of a fighter Usman is and presenting a valiant performance from Covington, who certainly felt that the fight should not have been stopped.
Both men traded blows throughout the bout as Usman kept the fight as a stand-up and looked to avoid heading down to a ground game encounter, due to Covington's tremendous wrestling ability.
However, Covington proved that he could still go toe-to-toe with Usman in the stand-up game and continued to muscle out an admirable display.
The highlight moment in the fight came when Usman clocked Covington with a devasting right hook at the start of the third round that broke the challenger's jaw, further showing how resilient Colby is as a competitor, after being able to continue for another two rounds following this gruesome injury.
(The legendary fight in full)
A rivalry that has become personal:
Following on from this encounter, Covington rekindled his form with a victory over former champion Tyron Woodley at a Fight Night in September last year and was quick to call out Usman who was on the post-fight panel.
The two quickly came to blows and made it very abundant that this rivalry was far from over with Covington ready to showdown with Usman for his Welterweight Championship.
Usman himself has remained busy and has taken down the UFC's BMF champion Jorge Masvidal twice and hot commodity Gilbert Burns in quick succession earning the wider plaudits from MMA fans around the world.
Many fans may be making early claims that Usman could be the potential suitor to overthrow Georges St-Pierre as the greatest Welterweight of all-time, and should he defeat Covington a second time, the comparisons can certainly be drawn between Usman and Pierre.
Usman is arguably the best fighter in the UFC today and from everyone competing at 170 pounds, Colby Covington is likely the best candidate to overthrow the Nigerian Nightmare at the top of the Welterweight division.
Both men have continued to improve their game in different departments, with Colby's stand-up being a particular improvement compared to some of his other bout, yet he will likely want to take Usman down to the ground and use some of that accomplished ground game to gain a sheer advantage for the judges score cards or for an early submission.
With the days continuing to count down towards UFC 268, fans are growing ever eager to tune into this broadcast and watch these two fierce competitors come to blows again.
The fight build has already reached a crescendo but the press conference between these two is sure to be unmissable.
We expect both men to trade bars and smack talk each other before locking eyes in the stand-offs, which could also get very heated and may require a number of security guards to prevent these two from coming to blows before Saturday's monumental clash.
This has all the making to be the fight of the year and is certainly one of the most eagerly anticipated rematches of recent memory, as both men look put on a bout that could be talked about for many years to come.
You don't want to miss this one!