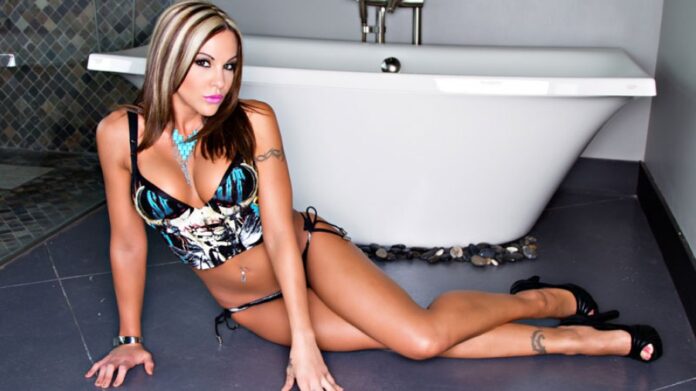 – Former TNA Knockout Velvet Sky and NXT Superstar Mandy Rose are both competing in "Maxim's Finest 2017." The winner of the contest will receive $25,000 and a two-page spread in Maxim magazine. Both women are in "Northeast Group Six" with Velvet Sky leading the group while Mandy is currently in 6th place.
– One-time WWE Divas Champion Jillian Hall turned 37 on Wednesday.
– In this clip from this week's Season 2 premiere of Total Bellas, John Cena's apathetic reaction to Nikki Bella's potential Phoenix rental home leaves his fiancée puzzled.