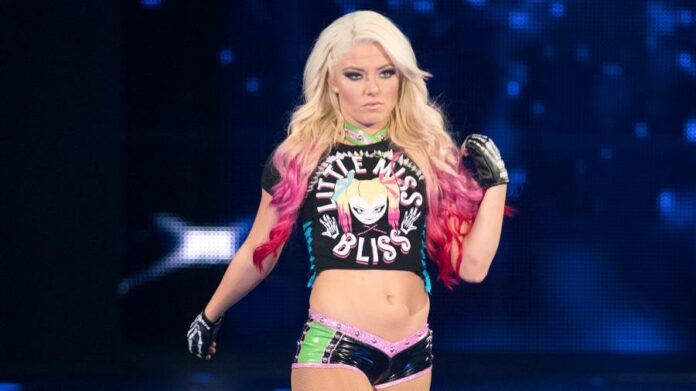 TMZ Sports caught up with WWE Raw Women's Champion Alexa Bliss and asked her about former UFC women's champion Ronda Rousey possibly signing with the WWE. Here is what she had to say:
"Please," Bliss scoffed. "I'm a fighting champion, I'm not worried about anybody taking my belt. The title is mine."
Triple H had dinner with former UFC women's bantamweight champion Ronda Rousey and her agent on recently at the Republique restaurant in Los Angeles.
Although Rousey and her agent were asked about the meeting, they had no comment. It should be noted that the dinner happened at the same time that Smackdown Live was running in Birmingham, Alabama and that it's unusual for Triple H to miss weekly TV.
"We caught up, had dinner and had some conversations, but we have nothing to announce at this time," Triple H said to the New York Times. "As we've said, she's interested in what we do, she loves it. We are interested in her as a human being even. She's a fascinating person and an intense, incredible athlete. So we'll see."
"I had a really good steak," he said. "It was very nice. We had a great time. It was very nice, until I had to run through the rain to try to avoid the paparazzi."