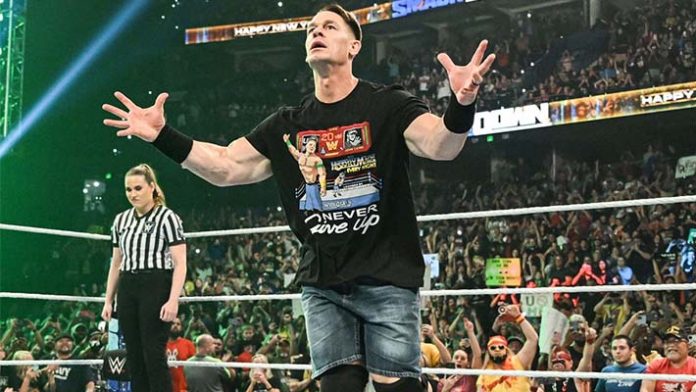 Teenage Mutant Ninja Turtles: Mutant Mayhem, which will be released on August 4th,released a teaser trailer.
The CGI-animated film's star-studded cast includes John Cena, who will play Rocksteady.
The rest of the cast features Micah Abbey as Donatello, Shamon Brown Jr. as Michelangelo, Hannibal Buress as Genghis Frog, Rose Byrne as Leatherhead, Nicolas Cantu as Leonardo, Jackie Chan as Splinter, Ice Cube as Superfly, Natasia Demetriou as Wingnut, Ayo Edebiri as April O'Neil, Giancarlo Esposito as Baxter Stockman, Post Malone as Ray Fillet, Brady Noon as Raphael, Seth Rogen as Bebop, Paul Rudd as Mondo Gecko, and Maya Rudolph as Cynthia Utrom 
The synopsis of the movie is as follows, "In Teenage Mutant Ninja Turtles: Mutant Mayhem, after years of being sheltered from the human world, the Turtle brothers set out to win the hearts of New Yorkers and be accepted as normal teenagers through heroic acts. Their new friend April O'Neil helps them take on a mysterious crime syndicate, but they soon get in over their heads when an army of mutants is unleashed upon them."
The character played by John Cena can be seen in the movie trailer below at 1:12.
On tonight's episode of RAW, John Cena will make his RAW return, where it's expect that he'll announce his WrestleMania Goes Hollywood match with United States Champion Austin Theory.
You can check out the trailer below: