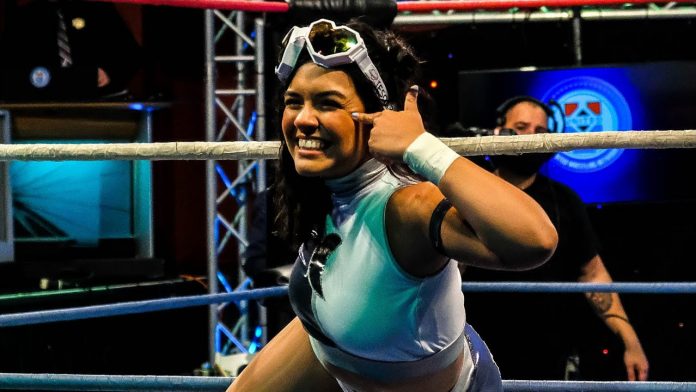 Sandra Moone and "Cut Throat" Cody Hancock are back for the Quarter-Final Round of the Match Madness tournament! See a new match EVERY day throughout March 2021!
Quarter-final round matches have a 25 minute time limit. Your host is Lena Gonzales, with commentary from Kevin "KG" Gill and Jake Black!
::: SUPPORT our channel by signing up to our Patreon for as little as $3 now: http://www.patreon.com/dailywres​
::: SUBSCRIBE to our channel for daily wrestling videos through the week!
::: FOLLOW US ON SOCIAL MEDIA
TWITTER: https://twitter.com/dailywres​
FACEBOOK: https://facebook.com/dailywres​
INSTAGRAM: https://instagram.com/dailywres​