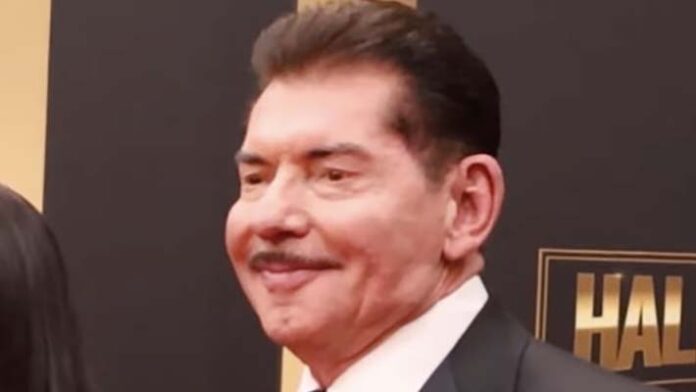 Alright, if it wasn't real before, apparently it is now.
A couple of weeks ago, photos of Vince McMahon sporting a mustache were making the rounds on the web, which turned out to be fake.
He's got a mustache now.
The WWE executive was seen during the WWE Hall of Fame 2023 induction ceremony proceedings on Friday night sporting a mustache while presenting the inductees with their rings.
We shared photos of the look here at PWMania.com, and now there is a video to go with it.
Check out video footage of Vince McMahon's new mustache look via the clip embedded below.