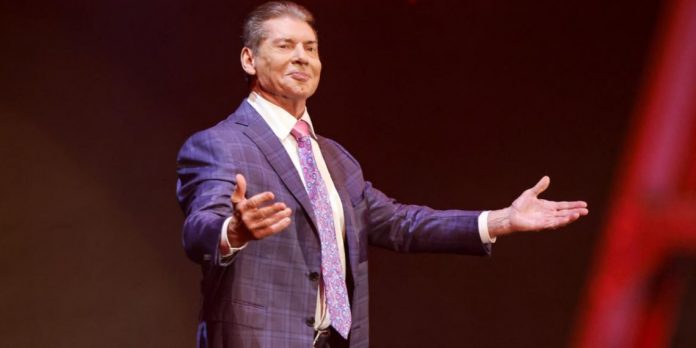 After rejoining WWE's Board of Directors as the Executive Director, Vince McMahon is officially on the payroll.
McMahon's employment retroactively started on January 9th.
McMahon made his way back into the company last January, claiming he was doing so to assist in negotiations for a new media rights agreement for RAW and SmackDown as well as to investigate the possibility of WWE being sold this year.
Days after his return, his daughter Stephanie McMahon left her position as WWE co-CEO.
In response to the sexual misconduct and hush money allegations that were under investigation at the time, McMahon resigned as WWE CEO and Chairman in July of last year.
Although Vince has yet to take over creative control of the company, as Triple H currently holds that position, many fans, wrestlers, and staff have speculated that it's only a matter of time before he's back in power.
McMahon was backstage at a recent RAW event, where he flaunted his new look, which included dyed hair and a mustache. He is also expected to attend WrestleMania 39. As PWMania.com previously reported, there is thought to be more going on with McMahon at WWE behind the scenes.
McMahon is now officially employed by WWE once again, according to a recent SEC filing. A stock award with a market value of $4.7 million was given to him.
He continues to hold a majority of the company's shares. He will hold the position of Executive Chairman for a period of two years beginning on January 9, 2023, the date he rejoined WWE, according to the agreement.