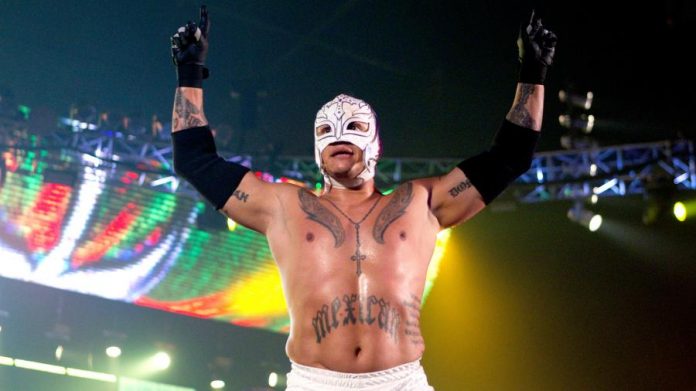 Don't expect Rey Mysterio to return to WWE.
After initially showing interest, Justin Barrasso of Sports Illustrated reported Friday that WWE passed on signing the legendary luchador because Vince McMahon is not interested in negotiating with Mysterio's representation, specifically Konnan.
The rift between McMahon and Konnan dates back to 1992 when WWE invested thousands of dollars into the Max Moon character for Konnan before he ultimately made the decision to continue main-eventing in Mexico. Konnan was recently welcomed backstage at a WWE live event by Chris Jericho, but his appearance did not help mend any of the issues that exist between himself and management.
Mysterio is likely to receive an enticing offer from Global Force Wrestling. He would instantly become the company's biggest star, as well as a fresh face, and could even replace the unpredictable Alberto El Patron on the payroll. A sticking point may be Mysterio's desire to retain control of his bookings outside the company and to dictate his own schedule.