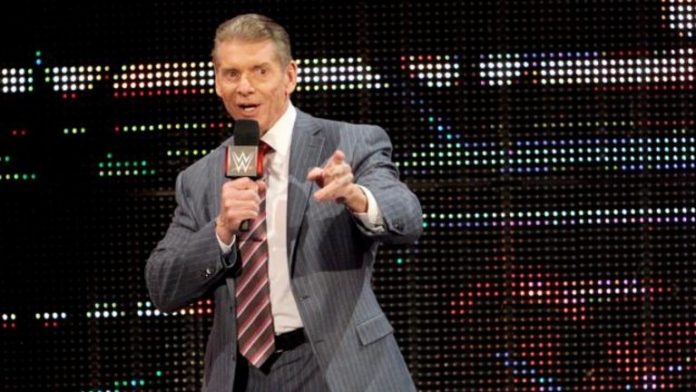 .@GregHamiltonWWE sits down with former #NWA Champion @ScrapDaddyAP to discuss the history behind #WWECedarFalls! pic.twitter.com/se4Q7wSRu5

— WWE (@WWE) September 3, 2017
– Above is video of Greg Hamilton talking to WWE coach & producer Adam Pearce about the history of the NWA and more before the weekend WWE live event in Cedar Falls, Iowa.
– This week's WWE SmackDown ranked #3 among series & specials for the night in Nielsen's social media TV ratings, behind American Horror Story and America's Got Talent. SmackDown had 153,000 interactions on Twitter with 36,000 unique authors, up from last week's 56,000 interactions and 15,000 authors. SmackDown also had 72,000 Facebook interactions with 46,000 unique authors last night, up from last week's 71,000 interactions and 48,000 authors.
– Vince McMahon tweeted the following on Nikki Bella joining the cast of ABC's Dancing With the Stars:
Congratulations to Nikki @BellaTwins for joining @DancingABC this season. She'll be just as fearless on the dance floor. pic.twitter.com/yl1SX8ytFk

— Vince McMahon (@VinceMcMahon) September 6, 2017