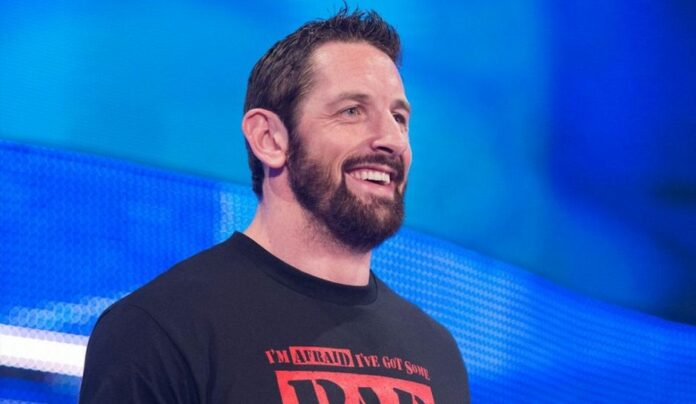 In an interview with SPORTbible, Wade Barrett talked about what led to his departure from WWE, the downfall of Bad News Barrett, wrestling again and much more. Highlights from the interview are as follows:
Is there an intention to get back in the ring or are you enjoying the schedule at the moment?
"I have my good days and bad days. There's days where I think I don't miss it all and then there's days like yesterday [at Refuse to Lose on October 2] where you see the kind of reactions the guys were getting and get that desire to get back in the ring. I'm 99 percent certain I will wrestle again at some point, I just couldn't tell you when. I have those days where I'm like 'No, everything hurts, I don't ever wanna get back in a wrestling ring again' – but I have days where I feel great and can't wait to get back in. I know at some point I'll be wanting to get back in, so if the right opportunity comes along we'll get it done."
You left WWE just after Wrestlemania 32. What were reasons why you asked to be released?
"I didn't really ask to be released. My contract was coming to an end, I'd been there just over nine years at that point – I was not happy with the way my creative had gone and not happy with some stuff behind the scenes, and the way I'd been treated by certain people there, so in my opinion it was time to move on and do something else, at least for a while. I'd been offered a new contract by them, I didn't want to sign; I told them, I was upfront with them. I don't think they were thrilled about it but there's not a lot you can do – I felt that I was wasting my time there.
"There's a lot of guys who are not happy with their lot there, I wasn't happy with my lot there for several years but always believed I was capable of getting to the next level through my work or through my performances, and my ability to get over. It got to the point where I didn't believe I was getting the opportunities to get to the level that I wanted to and I think once I'd seen the writing on the wall from that perspective, it was a very easy decision for me to leave and I'm guessing it was the same for guys like Ryback, guys like Del Rio, guys like Cody, who perhaps, like me, decided it was best to move on too."
Why Bad News Barrett didn't work:
"The problem with Bad News was that I was getting a babyface reaction. It was one of those things where it was supposed to be a heel thing but I think people were so entertained by it that they started cheering it and look forward to it, even though I am insulting them. Vince never wanted me was a babyface, he thought I wrestled like a heel and I was English. He didn't want me to be a babyface at all, which was fine and I was happy being a heel.
"But I think sometimes the crowd dictates things and even though Vince wants me as a heel, you can't put me as a heel and the only way we could really turn me back into a heel, and stop them cheering for me, was to take away 'Bad News'. At that point, I was just a guy who had nothing, so I was coming out, I wasn't allowed to do the catchphrase or anything like that. I was just a very bland guy. So they gave me King of the Ring as something to do, I suppose, but doing a King of the Ring in this day and age just doesn't work. It might have worked in the 80's but I think wearing a crown and scepter in this day, to me, it doesn't work."