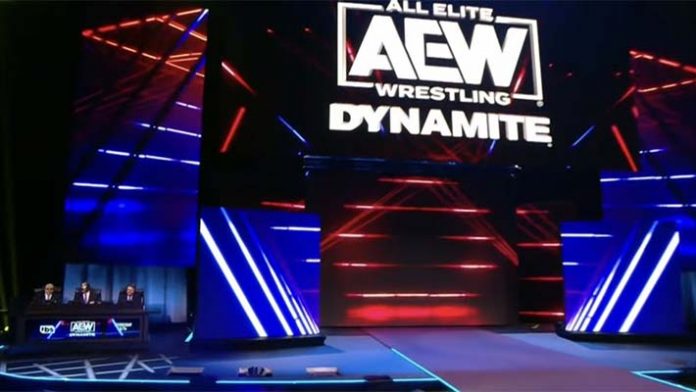 Fightful has shared some comments made by Warner Bros. Discovery Chief Content Officer Kathleen Finch about AEW's viewership.
TBS recently debuted Power Slap, the brainchild of UFC President Dana White. Finch was asked if he was nervous for Power Slap after video of White slapping his wife became public.
He said, "Of course. Yes. This is an experiment. The goal is, we are making shows for our fans, that's who we work for. Fans of wrestling have a lot of overlap with the fans of this, and it's huge on social media so the idea really is, if we can take something that's huge on social, bring it to a linear audience giving the fans what they want. This may surprise you to know that I did not know much about wrestling before I took this job. I know, I seem like a wrestling fan, but I'm not. But I did have to learn a lot about the audience. A lot of families that watch [wrestling], I was very surprised to learn this. I have huge respect for this audience. AEW wrestling airs on two of our networks, TNT and TBS — on both nights, it kills. Finding something that speaks to that audience, that would be gold."
The crucial 18 to 49 year old audience consistently ranks AEW Dynamite in the top five cable shows on Wednesday nights. Power Slap premiered to 295,000 viewers and a 0.10 key demo rating.