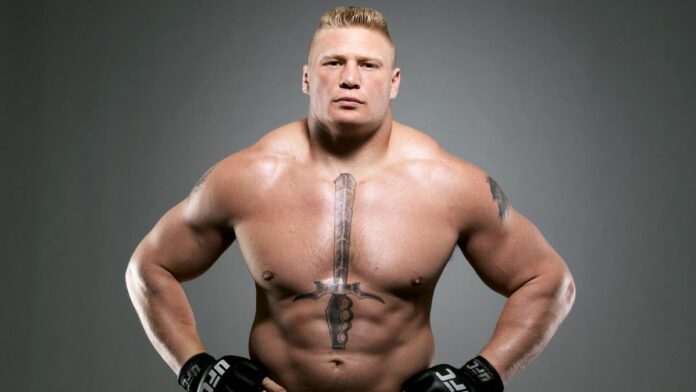 I have to be honest, I was shocked when I saw the right hand from UFC Light Heavyweight champion, Daniel Cormier that sent Stipe Miocic crashing to the canvas to claim the UFC Heavyweight title, making him only the second double champion in the history of the promotion. For DC, it validated his stellar career, which was roadblocked in recent years because of Jon Jones' failed PED tests.
Different from Conor McGregor, the only other dual champion in UFC history before he was stripped of both belts, Cormier wasn't shoehorned into a potentially history-making scenario. With a record of 20-1 prior to the HW bout, DC defeated top-tier competition throughout his time in mixed martial arts. The Stipe/DC contest was assembled as a super fight, and realistically, DC moving up was the only way to make it happen so he signed a contract to fight the bigger opponent. Miocic was a dominant titleholder in a division that sometimes lacks depth, but he defeated legitimate opponents, setting the record for the most successful title defenses of the championship with three wins before he fought Cormier.
Stipe is a dangerous striker, and I wrote earlier this week that I picked him to retain his belt because of his substantial size and reach advantage. However, I also mentioned that anything can happen in MMA and that was what made this super fight intriguing ahead of the pay-per-view. DC was able to close the distance and land the previously mentioned right hook to win a second championship in the UFC.
It should've been a moment of triumph for Cormier, a way for him to prove all the doubters wrong as he made history in the octagon. But, that opportunity was seemingly traded in for a cheap publicity stunt to generate press for the former UFC and current WWE champion, Brock Lesnar's eventual return to the cage. Brock's last appearance in the octagon was two years ago when he defeated Mark Hunt, but that contest was later overturned to a no contest when Lesnar failed a post-fight drug test.
In the article I wrote to preview the UFC 226 card, I explained that this DC/Stipe super fight is probably the biggest event the company will promote this year, mostly because of the lack of star power and established champions within various divisions. The bottom line is, the UFC is as much a business as it is a sport, and WME brass needed another major fight to sell on pay-per-view toward the end of the year. So, Brock Lesnar will fight Cormier, presumably for the HW title even though Brock hasn't officially won a fight since 2010. A Lesnar title shot against DC wouldn't be too surprising, considering that Brock was gifted a title shot during his original run in the sport after just one win in the UFC.
SPOTTED: #UniversalChampion @BrockLesnar was cageside for #UFC226's Heavyweight Title fight between @stipemiocic & @dc_mma! @HeymanHustle https://t.co/sPlRxcPRTa

— WWE (@WWE) July 8, 2018
The way that this match-up was hyped post-fight will make you shake your head. Cormier, a well-known pro wrestling fan, took the mic from longtime commentator Joe Rogan and walked around the octagon to cut a sports entertainment style promo, calling out Lesnar. By sheer coincidence, Brock just happened to be in attendance and entered the cage where he pushed Cormier. After that, it was Brock's turn to sell the potential bout and he cut a profanity promo, which sounded more like sports entertainment than anything about legitimate competition. Does this mean that UFC management had some type of rehearsal for this? No, but it's obvious that this entire scenario was put together to sell the fight in the future. If Miocic would've won, I'm guessing that he would've taken the role of Cormier while Brock delivered a similar message on the mic. Ironically, Brock cuts a better promo in the legitimate environment of the UFC than he does in the scripted side of sports entertainment.
DC calls out Brock Lesnar!

LESNAR IS IN THE CAGE!! #UFC226 pic.twitter.com/XTz7q16GJo

— UFC (@ufc) July 8, 2018
This is just my two cents, but this will ultimately do more to hinder than help the UFC. These post-fight shenanigans were almost too over-the-top and could make fans shake their head instead of hype for the fight. It also dilutes a legitimately history-making moment as DC won a second championship. Instead of DC's double championship getting the press coverage it deserves, UFC 226 will be known for when Brock Lesnar stormed the octagon. This shift in marketing strategy is somewhat concerning because the company's original surge in popularity was based on the credibility of the competition. Sure, Brock will draw big money on pay-per-view, but was this hokey aftermath to a memorable title fight really needed to sell Lesnar's return to the octagon? If this was a legitimate confrontation, why was it just shoving? If there was that much tension, why weren't any punches thrown? The reason is because a physical confrontation could delay the eventual fight on pay-per-view if the athletic commission decided to suspend Lesnar or Cormier.
If case you missed it…. I give you Brock Lesnar…. #UFC226 #BrockLesnar pic.twitter.com/3aHUjpfZiT

— Brad Gilmore (@bradgilmore) July 8, 2018
For the WWE, it's a clear indication that Brock is done for now, which actually helps their intended angle of "Brock is leaving wrestling because he doesn't care" in an attempt to get Roman Reigns over. Now, it's public that Lesnar will return to the UFC so the narrative that he could potentially leave with the belt is another possible option that will be pushed on WWE TV. Roman might be presented as the competitor that "saves" the title, but that won't get him over either. It's very doubtful that Brock returns to MMA as the WWE champion, simply because he would make even less appearances on Raw than he does now if he trains for a fight, and he can't risk an injury at a pro wrestling show that could jeopardize the major money that he will get for an MMA fight. Before any of that is possible, Lesnar must enroll into the USADA testing pool to finish his six month suspension, which was frozen when he announced his retirement from the sport a few years ago.
How a potential Brock/DC fight goes is very interesting because it could have a direct impact on the career choices made afterwards. Keep in mind, before Jon Jones failed a second PED test, he challenged Lesnar, but with "Bones" Jones on the sidelines for an extended period of time as a result of the failed drug test, DC is the biggest opponent for Lesnar after the win at UFC 226. Remember there's no history or logical reason for this sudden supposed Brock/DC rivalry. If I had to guess, I'd say that the WWE champion doesn't care who the opponent is in mixed martial arts, he's just looking to use his renewed name value as the current WWE champion to cash-in one more time for a UFC return before he retires completely. For DC, in some respects, much of the same can be said, as the double champion will be near 40 when Brock is eligible to fight again, and this gives Cormier the biggest payday of his career before he hangs up the gloves. Along with that, the UFC gets to promote a pay-per-view that will do major buy rates so basically, everyone wins.
As mentioned, this pro wrestling rhetoric to sell mixed martial arts is concerning because it cheapens the selling point of the sport. There are certainly great fighters on the UFC roster, but with some of the divisions in disarray, it's difficult to build new stars. The boom period of MMA sold compelling competition, but currently UFC management must be careful that they don't sour the audience with attempts at a sports entertainment spin on the product.
What do you think? Comment below with your thoughts, opinions, feedback and anything else that was raised.
Until next week
-Jim LaMotta
E mail drwrestlingallpro@yahoo.com | You can follow me on Twitter @jimlamotta