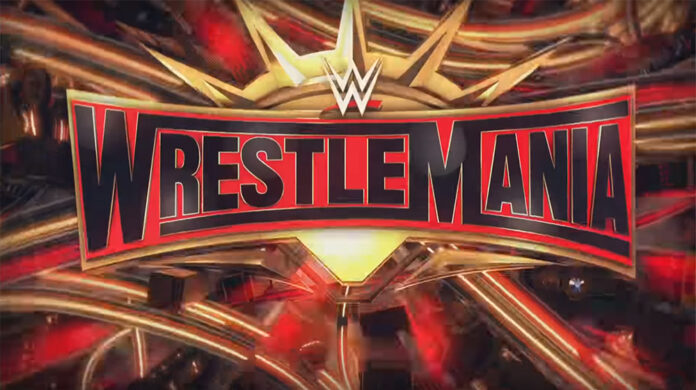 The marathon that was Wrestlemania 35 is in the books, and as with most things in sports entertainment, there are varying opinions on what was or wasn't a success at the event that saw 80,000 fans in attendance at the venue. Since it would be rather difficult to cover each of the 12 matches on the main card in-depth, I will attempt to generally summarize the action and how the results could impact the product.
The jump start of Brock Lesnar vs. Seth Rollins to open the show was smart because it allowed for the match to be spotlighted while the crowd was fresh. The match itself was solid, and while it wasn't anything spectacular with just 10 minutes on the card, it was good enough to give Seth Rollins a boost going forward. If that scenario suited Brock's extended run as champion is a different matter. I wrote nearly two years ago that Lesnar's "rare appearance" schedule had led to diminishing returns so I think the overall positive that can be taken from this bout is that Raw might actually be able to use the champion to book a compelling product on a more regular basis. At the same time, I'm not sure the victory over Brock necessarily does anything to establish Rollins as a bigger star than he was previously. As far as momentum goes, much of Rollins' career was halted at various times because of injuries and that almost typecast him at a certain level in terms of star power. Just two weeks ago, during an interview to promote Wrestlemania, Rollins mentioned that he's working through some injuries. The point being that at a relatively young age, Seth already has a lot of miles on his body and the argument could be made that he's injury prone. Don't get me wrong, Rollins is one of the most talented in-ring performers of the modern era and he certainly brings a lot to the table, but historically, Wrestlemania is usually a platform to further establish a performer. That's not really what happened for Seth Rollins at the event.

The two four-way tag title matches seemed like they were booked more to get as many performers on the card as possible than anything. One four-way might've been okay, but with so many teams thrown into the mix, it almost takes away from the division in some ways because feuds aren't directly built between teams for the titles.
The AJ Styles/Randy Orton bout was solid, but nothing too spectacular. In truth, I expected more from this match, mostly because of the caliber of both athletes. AJ Styles doesn't seem to have a lesser gear, but Orton's effort at various times throughout his career might be questionable. Make no mistake about it, Orton has top-tier ability, but it rarely shows through, depending on what match he's booked for. Perhaps, Orton is just working smart because at 39, maybe he wants to avoid any potential injury while he continues to be one of the highest paid on the roster. Furthermore, the build to this contest was rather minimal so the fact that Styles won doesn't really make a difference for his status in the company.

Speaking of potential injuries, Samoa Joe/Rey Mysterio was a very short match because Rey was injured on the previous week's Raw. All things considered, there's nothing wrong with this finish, as it made Joe look like a monster on a big stage, and Rey is over to the point that it doesn't matter if he wins or loses. That said, it's concerning that Rey is already dealing with another injury this early in his return to the company. Hopefully, he will work a lighter schedule because it would be very disappointing if a major injury ended his career. I'd rather see him retire with a proper farewell than the risk of an injury to finish his run.
The Miz/Shane match was overbooked, but they got the highlight reel moment with the suplex so it's probably mission accomplished. I understand that they were going for heat when Shane attacked Miz's dad, but instead of heat, it looked like a rather lame attempt at comedy. Was Miz's dad in the ring really needed for this angle? More than anything, on a show that had several weapons and tables used, was this match more than the previously mentioned suplex spot?
The WWE title match was an example of tremendous story-telling and the results of when the fans are emotionally invested in an angle. This heel run continued to prove why Daniel Bryan will be known as one of the best to ever lace up a pair of boots when his run in the sport concludes. After management fumbled his return to the ring last year, Bryan was able to make the most of a heel turn and become one of the most over villains in the company after he was the most over babyface just a few years earlier. I've written several times that when a competitor gets over organically and spontaneously, the audience is emotionally invested in them. That emotional investment is the key to drawing money in sports entertainment. When Kofi Kingston had a chance to win the WWE title at the Elimination Chamber, it was a night that elevated his status. The fans know that Kofi worked over a decade to reach that level and rallied to see him win it. The defeat at the chamber only set up for a bigger moment for a win at Wrestlemania. It's often said that sports entertainment is about moments, and when Kofi embraced the New Day with his kids, it was a very emotional moment in the ring. It's obvious how much it meant to the members of the New Day and what it represented for the fans.

The Roman Reigns/Drew McIntyre match was decent, but aside from the entrances, this match was something that could've been seen on Raw. That said, there's probably not any contest that could've gotten a reaction after the emotional conclusion to the WWE title match. However, as mentioned earlier, in theory, Wrestlemania is supposed to be a stage where performers are bigger stars afterward. Again, I don't think this scenario did anything to elevate McIntyre or Reigns in the company.
The Triple H/Batista match was another on the card that was overbooked and went too long, especially when you consider that it took place roughly four hours into the show. It appears that they tried to use weapons to camouflage the fact that two part-time wrestlers near 50 went almost 25 minutes at the biggest show of the year. Ironically, this match was the longest bout on the card. Kurt Angle's retirement match followed this and was short enough, considering the physical wear that Angle has shown recently, but I don't know why Baron Corbin had to go over. Does Corbin have the potential for a major run in the future? After that, Finn Balor defeated Bobby Lashley for the IC title, and it was probably the best a match can be when it's given less than 5 minutes on the show.
The main event was solid and it was the right decision to book Becky Lynch to win the titles. I've read conflicting reports about if Ronda was supposed to keep her shoulder off the canvas for the finish or if it was a botch. If the shoulder up was planned, it's almost counterproductive to the entire angle. If WWE brass is going to put Lynch over, why not put her off as much as possible? Why not use the stage of a historic main event to make her the biggest star possible?

Overall, Wrestlemania 35 was a solid event that had some entertaining matches. However, the biggest takeaway from this event is that the show is way too long. The show went 5 and a half hours, there's no way that management doesn't see the pitfalls of this. Wrestlemania should be entertaining, not tedious chores to watch for the audience. Too often on this show, you just wanted to be able to fast forward through the cannon fodder and get to the matches that were important on the event.
What do you think? Comment below with your thoughts, opinions, feedback and anything else that was raised.
Until next week
-Jim LaMotta
E mail drwrestlingallpro@yahoo.com | You can follow me on Twitter @jimlamotta