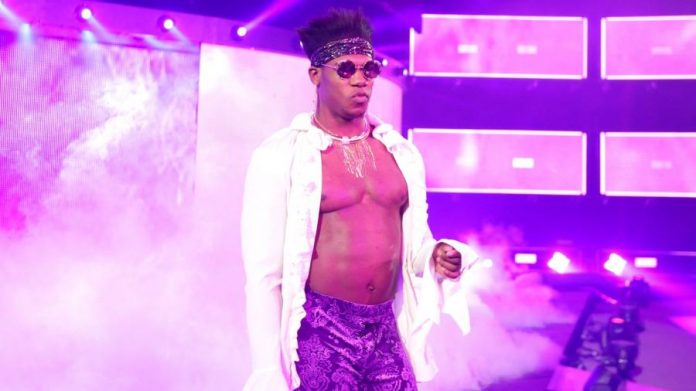 – In case you haven't noticed, The Velveteen Dream has been absent from NXT since losing to Aleister Black at NXT TakeOver: WarGames on Nov. 18. While he hasn't appeared on television since then, he hasn't worked a single house show either. He's also been absent from Twitter, as he made his last tweet the night after NXT TakeOver: WarGames.
There was a brief mention on NXT television on Dream being out injured, but no further details were given. He should be returning to action soon as he's listed on WWE's booking sheets for NXT live events in early January, according to this week's issue of the Wrestling Observer Newsletter.
Strangely, Dream hasn't been at the WWE Performance Center since November either, which seems to indicate that he's dealing with a personal problem and is not actually injured. To add to that, there is a rumor going around that he's in a rehabilitation center for drug addiction.
– Ever since Raw General Manager Kurt Angle and SmackDown LIVE General Manager Daniel Bryan announced Mixed Match Challenge, airing exclusively on Facebook Watch beginning Tuesday, Jan. 16, at 10 ET/7 PT, WWE stars have been posting all over social media to discuss who should partner with who.
Now, watch as Brie Bella adds her two cents, sharing which competitors she thinks should team together and the matchup she would most like to see.
– Justin Roberts celebrates his birthday on Friday as the former WWE ring announcer turns 38 years old.