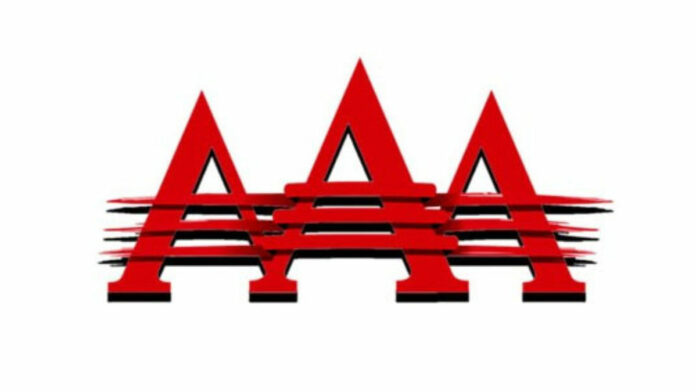 Wrestling fans in Mexico are getting restless. They miss live shows sorely. There are other sports, like the Eurocopa, that can offer alternative entertainment to the Spanish speaking public. While restrictions keep live audiences out of the arenas, online sports give some relief. Yet, for Mexican culture lucha libre is a matter of direct contact and energy exchange between the fighters on the ring and the cheering crowds. This is why in Mexico City, alternative solutions have been tried, like the original drive-in events launched in October, after seven months of deprivation of live fights.
Auto luchas in the special drive-in arena, built not far from the airport, is an initiative of AAA Lucha Libre. They are proving particularly creative in their efforts to stay in business despite the adverse conditions. This spirit of resistance also shows in the announcement that Triplemanía XXVIII will happen, somewhere in December. When the flagship show was postponed, back in July, the date was moved from August to "indefinitely". Now the leading Mexican production and promotion company is hoping to make it, "if the appropriate conditions are there."
The date has not be announced yet, but in the meanwhile AAA has come up with one novelty more: a partnership with Marvel Teams. They have promised to deliver "new storytelling content and a collection of clothing, accessories and other consumer products inspired by Mexican wrestling in collaboration with different partners." Clothing, footwear and accessories, toys, household and school items will soon be available to fans.
But these are only the side dishes. The main course is flesh-and-bone new heroes, inspired by both the lucha libre tradition and the legendary Marvel aesthetics of superheroes. The names of the first four of these new characters have been announced:
Aracno

Leyenda Americana

Terror Púrpura

Venenoide
No more details are available at the moment on their looks, biography and other features. But their debut has been included in the package for Triplemanía XXVIII. That will be the occasion when the public can watch them live and appreciate the moves, holds and counter offenses. The new storylines are expected to draw extensively on Marvel's expertise with superheroes' adventures.
The philosophy behind this creative joint venture has been explained by Luis Lomelí, Head of Licensing and Consumer Products area at The Walt Disney Company in Mexico: "While developing these storytelling and content creation initiatives, the premise has been to stay true to the essence of Mexican wrestling at all times by bringing together AAA's experience in terms of wrestling and Marvel's experience in terms of story and character development. The potential of wrestling is unlimited."
"It will be a pleasure to welcome you to the Lucha Libre AAA Worldwide family in a successful event, such as Triplemanía XXVIII" is the response coming from Dorian Roldán, General Director of Lucha Libre AAA. "Teaming with Marvel represents the union of two fantastic worlds that house characters that the public have turned into their great heroes."