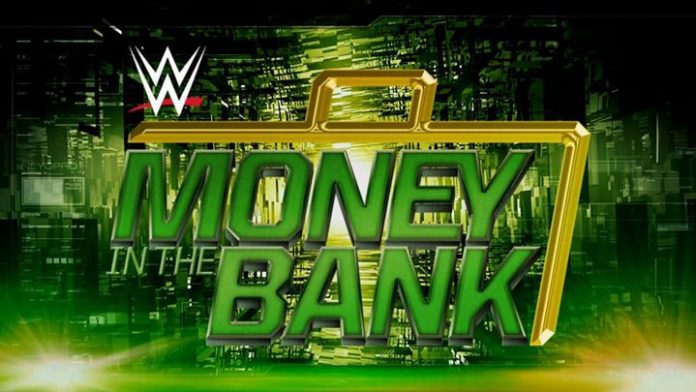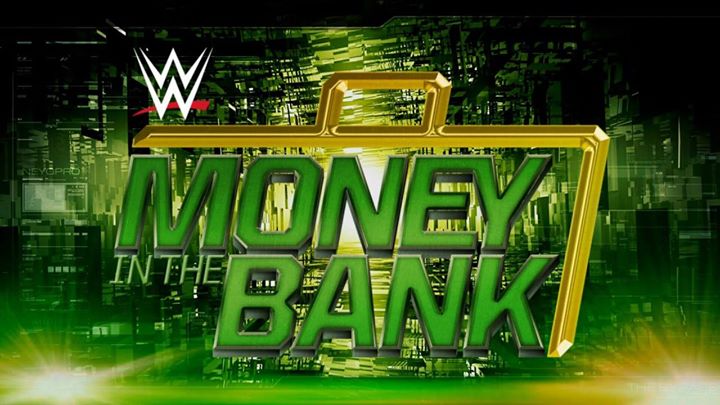 Carmella won the second women's Money In the Bank Ladder Match on Tuesday night's WWE SmackDown in San Diego. Other match participants were Charlotte Flair, Tamina Snuka, Natalya and Becky Lynch.
As noted, Tuesday night's MITB rematch was made after the first-ever women's MITB match at the June 18th pay-per-view ended in controversy due to James Ellsworth helping Carmella win.
Ms. Money In the Bank now has one year to cash in her contract for a shot at the SmackDown Women's Title, currently held by Naomi. Tonight's SmackDown also saw Naomi retain over Lana in just a few minutes.
Below are photos and videos from Tuesday night's SmackDown main event:
? #SDLive @MsCharlotteWWE pic.twitter.com/7LyjdfWHEM

— WWE Universe (@WWEUniverse) June 28, 2017
The #IrishLassKicker @BeckyLynchWWE is ALREADY climbing the ladders as we are just moments away from the #MITB #LadderMatch! #SDLive pic.twitter.com/77PrXRsKvn

— WWE (@WWE) June 28, 2017
Will tonight be @TaminaSnuka's time to capture the Women's #MITB contract? #SDLive pic.twitter.com/x5le8NS4zP

— WWE Universe (@WWEUniverse) June 28, 2017
.@NatbyNature@MsCharlotteWWE@TaminaSnuka@BeckyLynchWWE@CarmellaWWE

It's GO TIME! #SDLive #MITB pic.twitter.com/wYDnZdMUqc

— WWE Universe (@WWEUniverse) June 28, 2017
Aaaaaaaand everybody just realized @CarmellaWWE was trying to win it QUICKLY… #SDLive #MITB pic.twitter.com/nnw0kCw450

— WWE Universe (@WWEUniverse) June 28, 2017
FEEL the BEXPLODER, @MsCharlotteWWE! @BeckyLynchWWE is making waves in this #MITB #LadderMatch early on! #SDLive pic.twitter.com/NM0Y7RVKzQ

— WWE Universe (@WWEUniverse) June 28, 2017
She's never looked more at-home… #SDLive #MITB @TaminaSnuka ? pic.twitter.com/mzvsGHyWN9

— WWE (@WWE) June 28, 2017
A very RESOURCEFUL move by @BeckyLynchWWE…but it results in a NASTY LANDING as this #MITB #LadderMatch rolls on! #SDLive pic.twitter.com/jj6USPSJHZ

— WWE (@WWE) June 28, 2017
The QUEEN of ❤️❤️❤️ is about the only woman left standing right now! #SDLive #MITB @NatbyNature pic.twitter.com/GFA6PzazcR

— WWE Universe (@WWEUniverse) June 28, 2017
Eyes remain FIXATED on the prize for @MsCharlotteWWE! It's all about winning a career-altering contract… #SDLive #MITB pic.twitter.com/YjdBpoI7id

— WWE Universe (@WWEUniverse) June 28, 2017
.@NatbyNature is ALMOST THERE! #SDLive #MITB pic.twitter.com/rX6L4OQpEx

— WWE Universe (@WWEUniverse) June 28, 2017
These women are NOT holding back in the SECOND Women's #MITB #LadderMatch… #SDLive @TaminaSnuka @CarmellaWWE @BeckyLynchWWE @NatByNature pic.twitter.com/Fix0jdMF4J

— WWE (@WWE) June 28, 2017
Down goes @NatbyNature! Down goes @MsCharlotteWWE! Courtesy of the #PrincessOfStatenIsland @CarmellaWWE… #SDLive #MITB pic.twitter.com/it06bC2NRd

— WWE Universe (@WWEUniverse) June 28, 2017
It's a #LadderMatch party… #SDLive #MITB @MsCharlotteWWE @NatbyNature @BeckyLynchWWE @TaminaSnuka pic.twitter.com/3Fc9jzpWif

— WWE Universe (@WWEUniverse) June 28, 2017
So close, but so far… #SDLive #MITB @CarmellaWWE pic.twitter.com/UL48mHEqYN

— WWE (@WWE) June 28, 2017
Can she do it again?! #SDLive #MITB @CarmellaWWE pic.twitter.com/wwQ9Z2D1Gg

— WWE Universe (@WWEUniverse) June 28, 2017
OUCH. #SDLive #MITB @MsCharlotteWWE @TaminaSnuka pic.twitter.com/7cwNYZC8hI

— WWE Universe (@WWEUniverse) June 28, 2017
They've crashed. They've burned. They're all down AGAIN! #SDLive #MITB pic.twitter.com/vLs7l6YuV2

— WWE Universe (@WWEUniverse) June 28, 2017
WAIT A MINUTE! @realellsworth is HERE! How did he get back in the building?! #SDLive #MITB pic.twitter.com/nTYAjJsDnE

— WWE (@WWE) June 28, 2017
The SHARPSHOOTER is LOCKED IN by @NatbyNature! This will surely incapacitate @CarmellaWWE… #SDLive #MITB pic.twitter.com/kWpHvdk0NR

— WWE Universe (@WWEUniverse) June 28, 2017
NOT THIS TIME, @realellsworth! #SDLive #MITB @BeckyLynchWWE pic.twitter.com/E63PkEE665

— WWE (@WWE) June 28, 2017
History is made on #SDLive as @CarmellaWWE once again becomes the holder of the Women's #MITB contract! pic.twitter.com/tuH9BORTC7

— WWE (@WWE) June 28, 2017
SHE'S DONE IT AGAIN! @CarmellaWWE wipes out @BeckyLynchWWE with a #SteelChair to OFFICIALLY become Ms. #MITB! #SDLive pic.twitter.com/LzUljbU18N

— WWE Universe (@WWEUniverse) June 28, 2017
This night went from BAD…to WORSE…to FABULOUS for the #PrincessOfStatenIsland and Ms. #MITB @CarmellaWWE! #SDLive pic.twitter.com/o2GqqsAc9n

— WWE Universe (@WWEUniverse) June 28, 2017