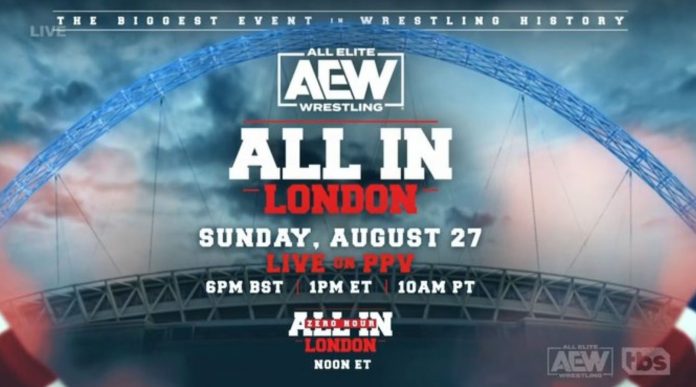 As of August 13th, AEW All In, live from London, England, currently has 80,056 tickets distributed for attendance. If this number holds, this event would cement itself as the second most attended wrestling event of all time.* If a mere 1,000 tickets are moved by next week, they climb into the #1 spot.
Tony Khan himself dubbed the event as "the biggest event in wrestling history". But does that tagline hold true? Well, the answer to that is (as objectively as possible) "yes".
And yes, I'll address the naysayers who will come up with predictable retorts as to why the headline of this article is "wrong". But whether you are an AEW fan or not, we must (rationally) agree on one thing: That this is good for professional wrestling.
It's 2023, and after nearly two decades of a wrestling monopoly by WWE, a non-WWE promotion is about to break the all-time attendance record.
This is pretty amazing. すごい!
But before jumping into the beef of the piece; some history…
Wrestling Attendance History
Held in Pyongyang, North Korea, and headlined by Antonio Inoki vs. Ric Flair, WCW/New Japan's Collision in Korea is considered to be the most attended wrestling event of all time. Held on April 28th and 29th, 1995, attendance figures land in the 300,000 range sprawled across two nights.
However, this is where the asterisk comes in. While this is technically true that it was the most attended wrestling event of all time — many tickets were free; and many North Korean citizens were ordered to be there.
Attend a wrestling show you may not care about, or face potential death? I think I'm going to go see a wrestling show…
VICE's Dark Side of the Ring has a fantastic episode on the history of this event, and it's worth a watch for further context. Second on this list is the October 22nd, 1933 match between Jim Londos and Kola Kwarianai in Athens, Greece. This took place from the historic Panathenaic Stadium. However, attendance figures from the event are also in dispute.
Estimates range from 60,000 to 110,000. However, the stadium only held 50,000 upon excavation in 1896, and to this day carries a capacity of 45,000. It's more than likely that this match should be estimated on the low end; around 60,000.
Your current top 3 *paid* attended events stands at Wrestlemania 32 (80,709), AEW All In: London (80,056), and Summerslam 1992 (78,927).
Keep in mind that "marketed" attendance is always greatly inflated compared to the actual attendance. All in all — All In is less than 900 tickets away from holding that #1 spot.
But numbers aside, why is this such a big deal?
God's Unwanted Children
"Fuck damnation, man! Fuck redemption! We are God's unwanted children? So be it!" – Tyler Durden | Fight Club (1999)
You'll notice a trend with the lineup for AEW's All In: Many were simply looked past by one Vince McMahon. These discarded "misfits" are now landing in prime spots on the wrestling card in a major promotion.
Remember that MJF was glossed over and never qualified to even take part in WWE's Tough Enough. Adam Cole was seen as nothing more than a manager by McMahon. FTR was almost turned into a comedy tag team before they jumped ship to AEW, and The Young Bucks never got picked up by WWE after their tryout in 2011.
Swerve Strickland was released from his WWE contract last year. He, along with Indies legend AR Fox, faces Sting and Darby Allin, who unlike his 2019 Vice Documentary counterpart, Austin Theory, signed with the upstart AEW instead of WWE.
And let's not forget how badly WWE butchered Sting's run with the company.
The list goes on…
Hikaru Shida was never picked up after her 2015 WWE tryout, and along with Britt Baker (who turned down a 2016 WWE deal), will headline the women's 4-way match for the AEW Women's World Championship. These two will get in the ring with Toni Storm (released by WWE in 2021) and Saraya (AKA Paige).
And of course, we have to mention C.M. Punk if we're talking about former WWE misfits. He likely ends up in a match with Samoa Joe (who should have been WWE Champion at least once in his run) for Punk's own version of the world championship. The Elite (Page, Omega, Bucks) turned down a WWE offer to stay in AEW and the former two will likely team up with Ibushi to face Juice Robinson (formerly of NXT), Jay White and Konosuke Takeshita.
From The House of Black to Kris Statlander, somehow, all of these talents managed to slip through the cracks of WWE management and/or talent scouts.
Amazing talents that were overlooked, and now get to shine in what could be (literally) the biggest wrestling event of all time. However, there's an added layer that leads to the next section:
Being a WWE Fan is Safe and Convenient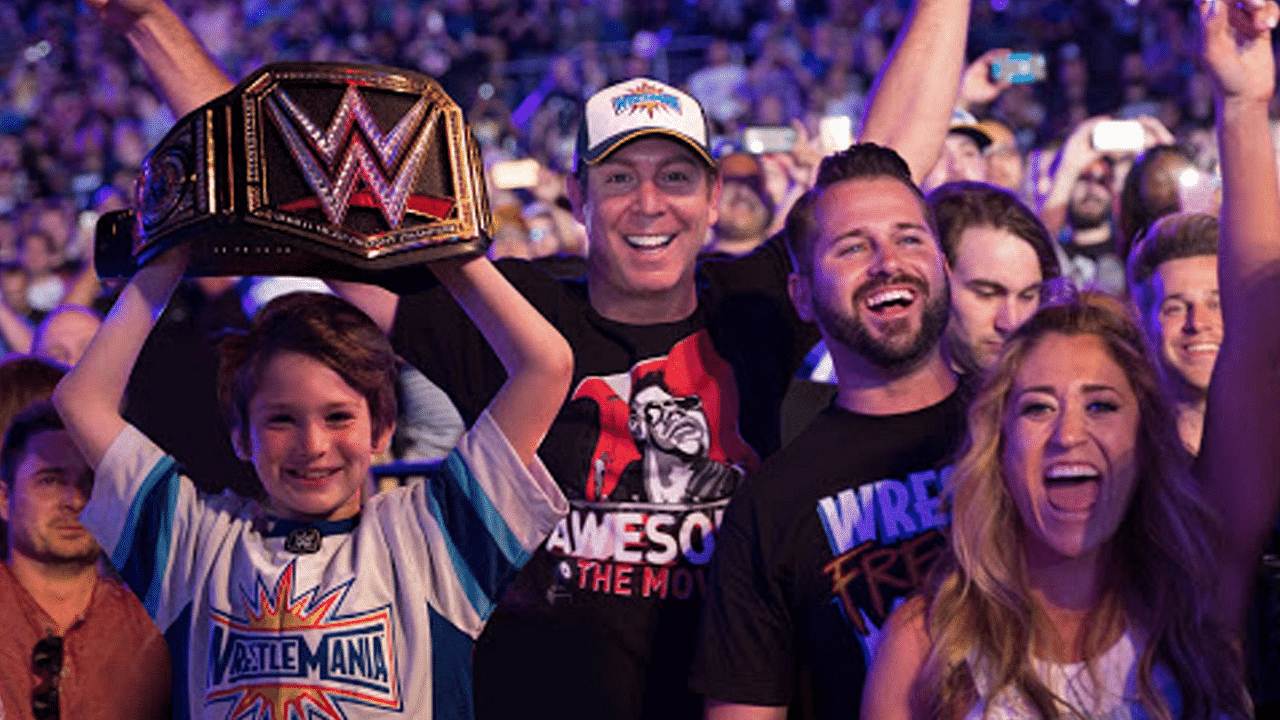 There is nothing wrong with being a WWE fan. "Different strokes", as the saying goes…
But I can hear it now from some tribal WWE fans when it comes to this accomplishment from AEW:
"I bet WWE could easily sell out Wembley!"
I bet they could, too, as they are the biggest wrestling promotion on the planet.
"Let's see AEW try to sell out a U.S. Stadium!"
They sold-out Arthur Ashe Stadium in 2021.
"The U.K. is starved for live wrestling; that's why tickets are moving so well."
So?
"Khan is buying up all the tickets to bloat numbers."
You're an idiot.
The goalposts always seem to get moved, don't they?
The bottom line is as follows:
It is safe to be a WWE fan. This doesn't go for all WWE fans, but many of the loyalists. For many, WWE has always been around. It's "what they know" — and investing in another promotion simply takes time and energy. I get it. The WWE brand is very familiar, and takes little energy to invest in.
If the NFL split talent equally and went into two leagues, it would be hard to justify investing in both leagues. I'd likely stick with the NFL; as I have my favorite teams, and it's what I know and am used to.
Same goes for WWE and AEW. It takes no risk to be a WWE fan. It's easy. You already watch the most popular brand of sports entertainment. They will likely always be around, regardless of quality. It's mainstream; and very much like popular music. It's mindless to simply turn on the radio and settle for what's on as opposed to searching out music not produced by major record labels that might just as good, if not better.
But I'm the kid who watched ECW and AJPW as a teenager. I watched WCW and WWF equally. I don't like most mainstream music and have been into counter-culture for as long as I can remember in all forms (wrestling, music, movies, etc).
So for a "secondary" "pissant" "t-shirt" company to (likely) hold the record for the most attended wrestling event of all time? That's 80,000+ fans that are choosing to engage with the counter-culture equivalent opposite WWE. That's history.
History in the Making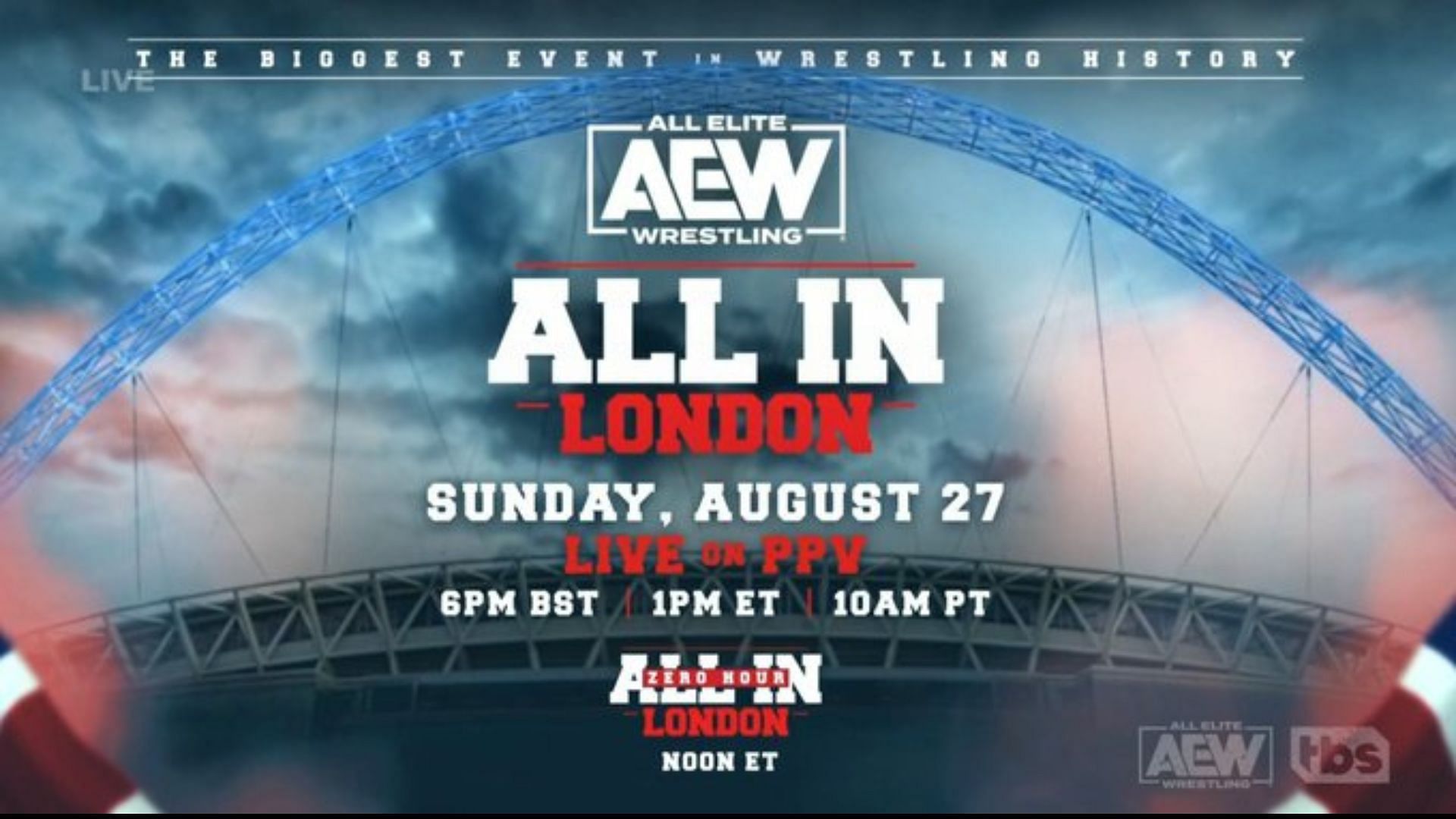 It's hard to fathom that in the 2010s, when no wrestling alternative truly existed, that something like this would happen. Many promotions before AEW simply didn't have the same success in their short competitive run.
The AWA had a nice run on ESPN for 5 years in the late 80s, before being raided of talent by McMahon's WWF. WCW had a run during the Monday Night Wars which only really lasted for about 6 years. As the cemented, #2 prior to 1995, they were never a threat in the public eye until their primetime deal with Turner Networks. TNA/Impact had potential on SpikeTV before Dixie, Hogan, and Bischoff perfectly ruined that brand with a plethora of dumb moves. While Impact is still alive to this day, it's not nearly at the level compared to its 2005-2010 heyday.
And none of these promotions gained enough momentum to sell over 80,000 tickets at Wembley Stadium within five years of their existence.
And this is the entire point.
Wrestling's "misfits", backed by a nerdy billionaire fan, in less than five years, will potentially host the most (paid) attended wrestling event of all time. It's a wonderful tribute to those many fans that exist outside of the WWE bubble. It sends the message that pro wrestling exists in many forms, beyond the mainstream, and that there are more people like "us" than you think.
AEW's All In will be history in the making — and the tagline of the event is true. Like it or not, this will be the biggest event in wrestling history.
What do you think? Share your thoughts, opinions, feedback, and anything else that was raised on Twitter @PWMania and Facebook.com/PWMania.
jdbachm@yahoo.com