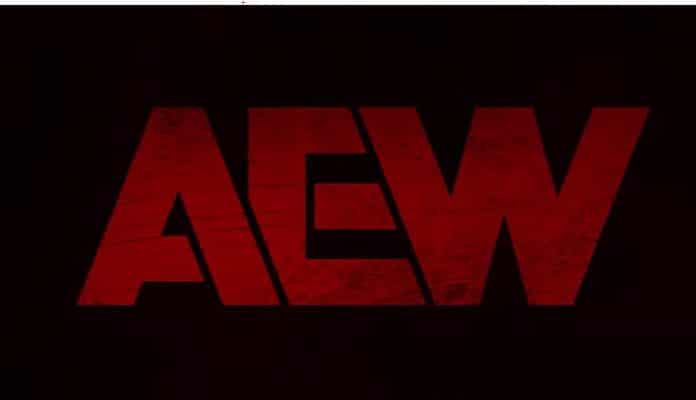 All Elite Wrestling has existed now for nearly five years and women still aren't properly represented on their weekly broadcasts. It's a fact basically every wrestling fan knows to be true at this point. There is simply no excuse for how women in AEW have been treated since its inception, and well, Warner Brothers Discovery and Tony Khan need to make it up to their roster, and their fans. It's 2023 (get with the times); and it's long overdue.
The fix? A revolutionary, never-been-done by a mainstream promotion, weekly, all-women's broadcast. Don't think it can be done? I've outlined the many reasons why it can, and should.
Because let's face it: AEW Rampage has become the spiritual successor of Sunday Night Heat. Little matters on the broadcast in storyline progression, and the cards are mostly hastily thrown together. As much as I appreciate the work of Daniel Garcia and Trent Beretta — this is not a main event.
Let's also come to another notable conclusion: While Tony Khan still has issues featuring his women's roster on a weekly basis — the roster been vastly (and quietly) improved over the last year. Giving the women an entire hour per week (by default) addresses that problem.
Furthermore, let's compare: This past week's Rampage versus a would-be all-women's booked card. Who wins? What show honestly looks better on paper; and would more fans tune into an all-women's broadcast over the usual skippable Rampage?
But first, let's address a possibly unpopular hot take:
The AEW Women's Roster Is On Par With WWE's
No, I'm serious. And with the recent addition of Mariah May, and likely arrival of Mercedes Mone, it becomes easy to drive this point home. For those who do not know how awesome Mariah May is — a video is linked below (credit: Joyful Violence). While she comes off as the quintessential "Barbie Girl", she can F'n go in-ring. In Stardom she had many great matches, especially when teamed with fellow Club Venus member Mina Shirakawa.
But let's take a look: Kris Statlander, Britt Baker, Toni Storm, Hikaru Shida, Jamie Hayter, Thunder Rosa, Saraya, Ruby Soho, Mariah May, Mercedes Mone (rumored), Willow Nightingale, Julia Hart, Skye Blue, Abadon, Taya Valkyrie, Emi Sakura, Nyla Rose, and that's not remotely the entire roster.
And if TK was smart enough to nab May, he should be going after Deonna Purazzo from TNA when her contract is up in early 2024.
The talent has been there, and it's on the level of WWE's; we just haven't really seen them. Catching no more than 5-7 women's wrestlers per week in total just doesn't cut it. Dedicating an entire show to help supplement this is only logical.
But talent alone isn't the only reason…
Be the Revolution That Was Promised
Why wasn't the above video heavily featured on this week's Dynamite? It's fire — and highlights the AEW women in a short music video featuring a well-known artist in Doja Cat.
You want your theme for this new women's show? It's right here. 
But beyond the fact that women's wrestling as a whole deserves to have a mainstream show, wasn't AEW supposed to be the wrestling revolution? Weren't they supposed to be the company that takes chances and rarely plays it safe to maintain a true alternative image?
(it's not like we're asking one of AEW's managers to do a line of cocaine on camera…)
If AEW and Warner Brothers/Discovery truly want to do something great for pro wrestling, they make this happen. Besides, even from a PR standpoint, the optics look great.
This is what alternatives do — they set the trend. AEW used to be that company. Did we forget how to trailblaze, Tony?
Comparing Shows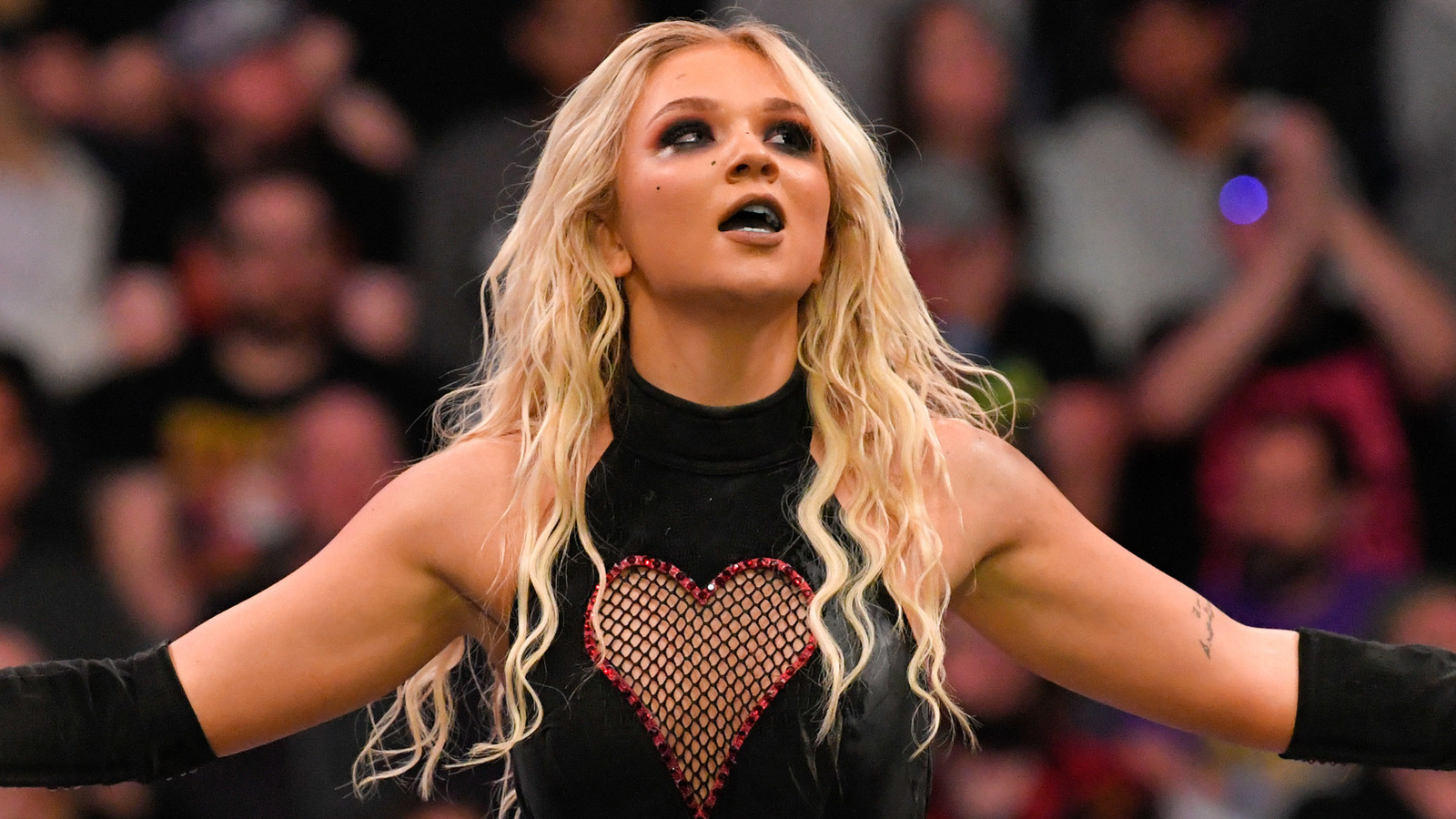 Let's try an experiment:
We'll compare last week's Rampage to a mock-up of what a weekly women's show would look like. This is saving some of your major stars for Dynamite and Collision as well.
Actual Rampage
-El Hijo Del Vikingo vs. Penta vs. Komander
-The Gunns vs. Matt Sydal and Christopher Daniels
-Skye Blue vs. Marina Shafir
-Daniel Garcia vs. Trent Beretta
Women's Rampage/All Elite Women
-Skye Blue & Willow Nightingale vs. Julia Hart & Abadon (AEW Women's Tag Team Championships)
-Hikaru Shida vs. Ruby Soho vs. Serena Deeb
-Mariah May vs. Red Velvet
-Kris Statlander vs. Britt Baker (TBS Championship)
Like any show, you sprinkle in segments throughout. Storm, Saraya, Rosa, Hayter, etc…they can all have their vignettes, or even in-ring promos.
Am I biased as a women's wrestling fan to believe this looks better than an average Rampage? Perhaps. But will a lot of people likely agree with me? Probably.
But the average Rampage never feels special anymore, and it's just seemingly thrown together. An all-women's show feels special by default; and it addresses some major creative elephants in the room for Tony Khan. A weekly women's broadcast works — want proof? Try Stardom…
There is a Reason Stardom is Successful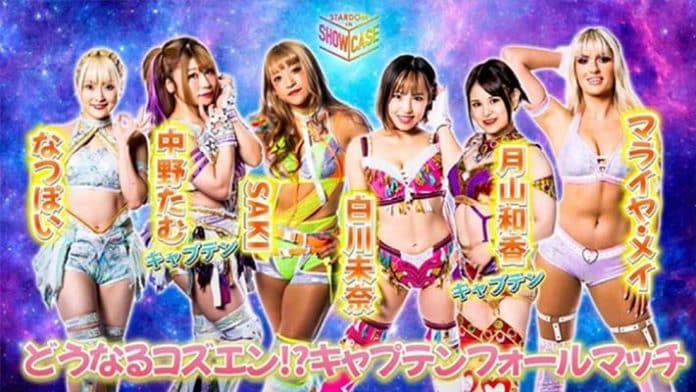 Stardom was more profitable than New Japan last year. That is incredibly telling that a market is out there for this kind of promotion. Hell, I made sure part of my recent personal trip to Tokyo included attending a Stardom show. And while yes, Japanese and American audiences may differ — it's not by much. In the end, we're all wrestling fans; and it's more likely the average AEW fan would have heard of a Stardom talent over an average WWE fan.
You simply have to go all in on this idea (pun intended).
Stardom carved out an identity over the last 10 years; built with great in-ring wrestling, fun characters, solid storytelling, and creating a unique universe that fans can appreciate.
AEW women can easily do the same. If you build it, they will come. There is a lot of women's wrestling fans out there, and that number is only going to grow with younger audiences.
But I know what you're thinking after all of this…"it'll never draw, right?"
Oh, you want numbers…
Women's Sports Are On the Rise
The 2023 NCAA Division I Women's Basketball national championship averaged 9.9 million viewers, making it the most watched women's college basketball game of all-time. This happened in this modern cord-cutting era, too. The U.S. Women's Soccer team averaged 5-6 million viewers for their games at this year's World Cup.
The WBNA just experienced its most watched season in over 20 years.
New ventures into marketing towards women in major sports is starting to see life; leading to what is predicted as future growth for all women's sports.
According to Jane McManus, Executive Director of the Center for Sports Media at Seton Hall University:
"The broadcasters are getting smarter because their ratings are showing them that they need to spend more time thinking about [women's sport]. I think women at the VP level, and you are getting some of those rise, like at Google, are asking their companies why they're investing in men's and not spending sponsorship dollars on women's sports as well. So I think that is going to change the way that a lot of people look at how they're presenting women's sports on television."
In other words — more women's sports is starting to mean more money for networks. Could we not apply this same logic to professional wrestling?
I think we can. As our society progresses to more opportunities and more equality in places it never was — women's sports (and wresting) is due for a spike in interest and success.
It's Time For a Weekly All-Women's Show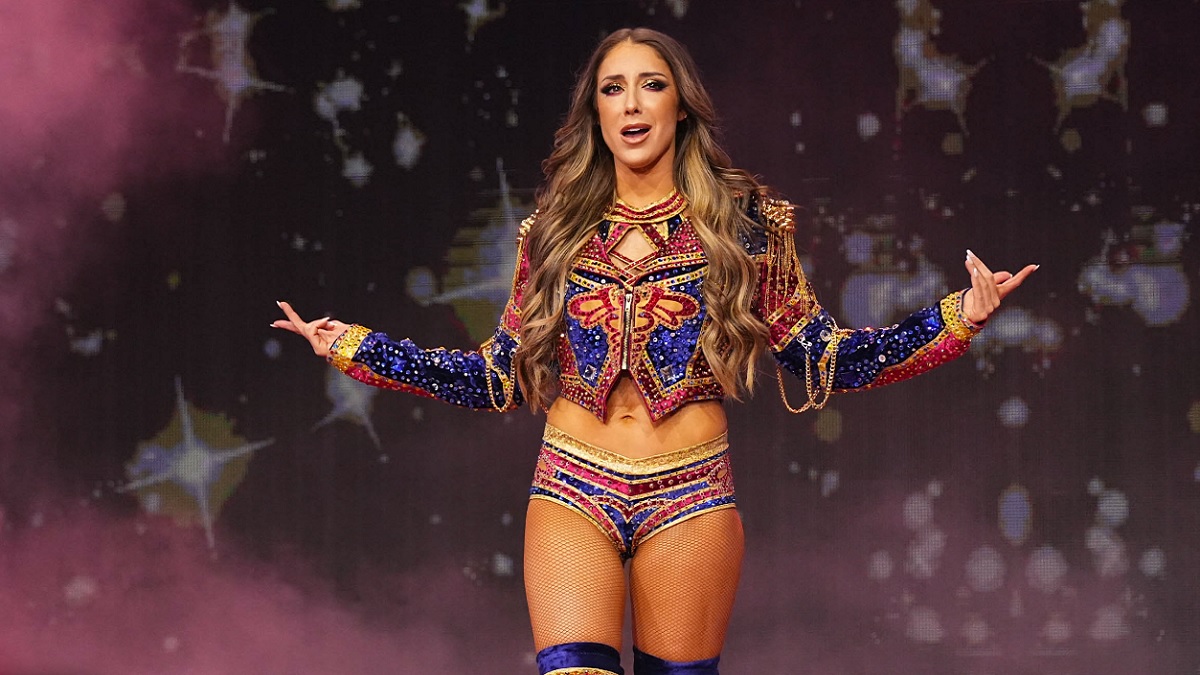 It doesn't even have to be called Rampage. In fact, it shouldn't.
All Elite Women was trademarked in 2022 by Khan. What better name for an all women's wrestling broadcast? The bottom line is this:
-Rampage doesn't feel special anymore, and serves no real purpose.
-AEW needs to re-establish itself as an alternative.
-Women's wrestling deserves a weekly show from a mainstream company.
-Women's sports are on the rise.
-The AEW women's roster has quietly gotten very good, and deserves more exposure.
To answer? Turn your Friday night timeslot into an all-women's broadcast. Hand over booking reigns to Madison Rayne, Sarah Stock, Serena Deeb, and Jimmy Jacobs. Let this show grow into something fantastic.
If Women of Wrestling can pull in nearly 300,000 viewers on a Sunday night, then All Elite Women can do much more than that given the right marketing and creative push. At this point, Khan would be stupid not to pull the trigger on this.
Or much like how Britt Baker was running through the corridor with red smoke during the Doja Cat collaboration — is TK just blowing smoke up our asses when it comes to caring at all about women's wrestling?
I've created a petition below to be sent to Warner Brothers/Discovery and Tony Khan in the near future. Sign the petition. Let's show the wrestling world how much women deserve a weekly broadcast in these modern times. It's long overdue.
-JDB
jdbachm@yahoo.com