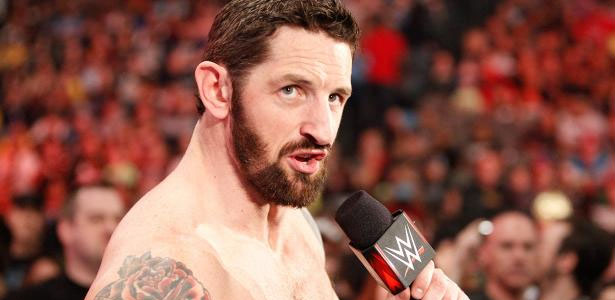 – WWE Intercontinental Champion Bad News Barrett told Sky Sports this week that he stopped delivering his "I'm afraid I've got some bad news…" promos because WWE officials told him to as fans were joining in on the promos and cheering him. Barrett teased picking back up on the bad news after WrestleMania.
– The surprise that former WWE Diva Kelly Kelly was teasing is a reality TV show. She was filming at WrestleCon on Friday and fans who waited in line had to sign a release form to give permission for their image to be used or not. Fans were told that the show was being filmed for the E! network. Both Kelly Kelly and Maryse were wearing microphones for audio also.
– WWE Network is broadcasting live updates from WrestleMania 31 Axxess today.
– Linda McMahon is greeting people at WrestleMania 31 Axxess today. Here she is with Connor Michalek's dad:
Connor Michalek's dad @ #WrestleManiaAxxess. 8yo Connor lost a fight w/brain cancer but still inspires! @ConnorsCure pic.twitter.com/PCxCYduVVS

— Linda McMahon (@Linda_McMahon) March 28, 2015
– Below is video of Stardust and R-Truth having a big screen WWE 2K15 battle at Levi's Stadium: